We spent Unna`s birthdays on Petri island at Saimaa lake district during the weekend. The day was hot in the same way as it was two years ago when she was born. Very very happy day in my life! I`ll show you some birthday pictures later on…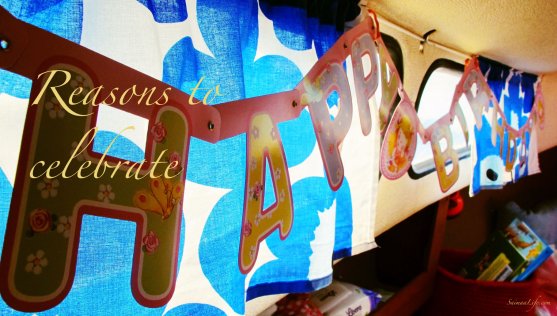 When I was a child my mom used to make a cake also when it was the name day of my big sister`s THIRD name (of course she also made the cake when it was the name day of the first and the second name). I thought it was silly. However later on I have realized that it wasn`t.
Reasons to celebrate don`t need to be big.
Notice also the small reasons, celebrate and let them bring happiness and joy to your life.
All my Pics of Happiness you can see from here.