Me and my husband share passion for nature.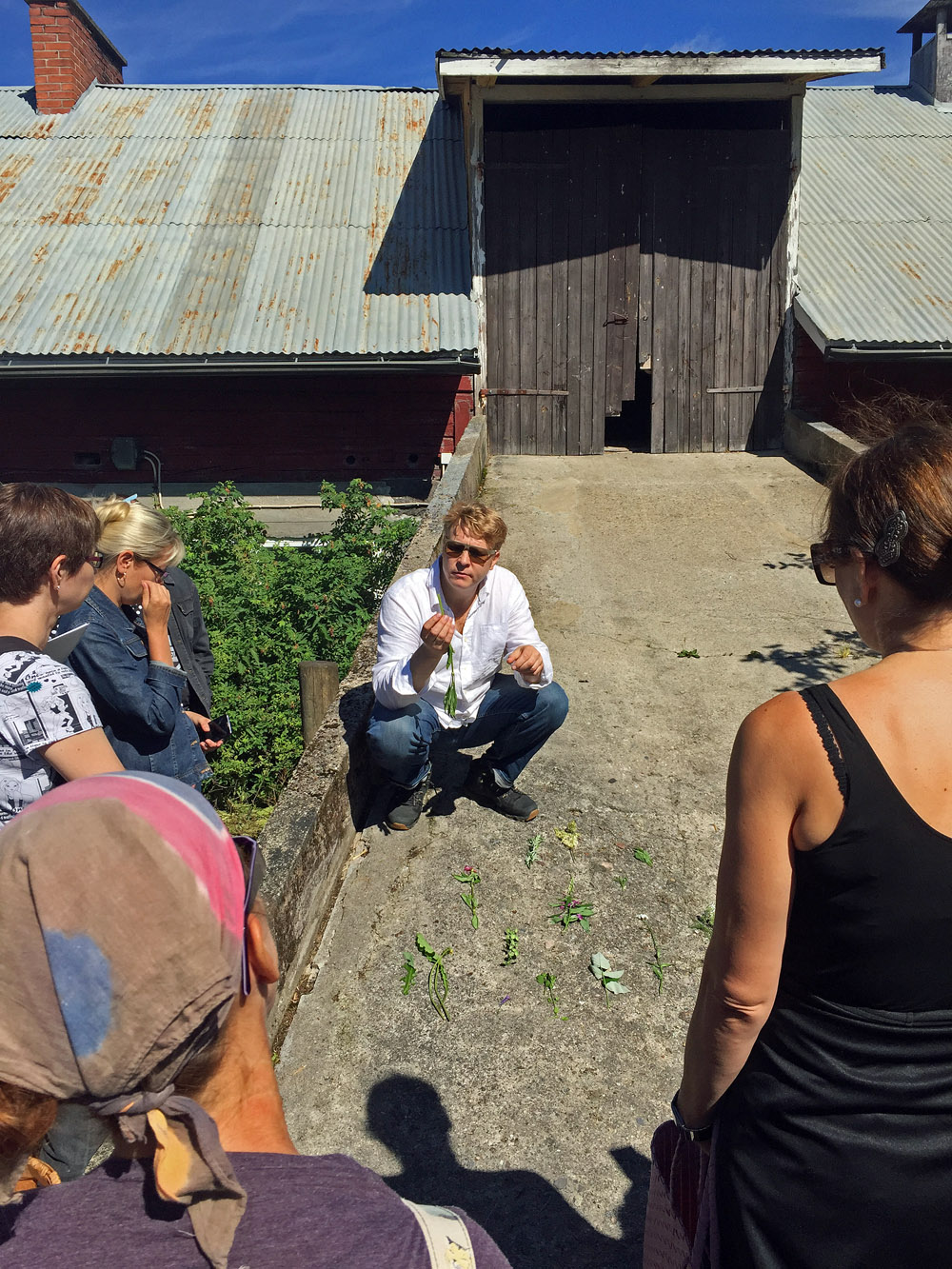 A logical conclusion would be that there are tons of things we can talk about and do together.
The truth is a bit different though.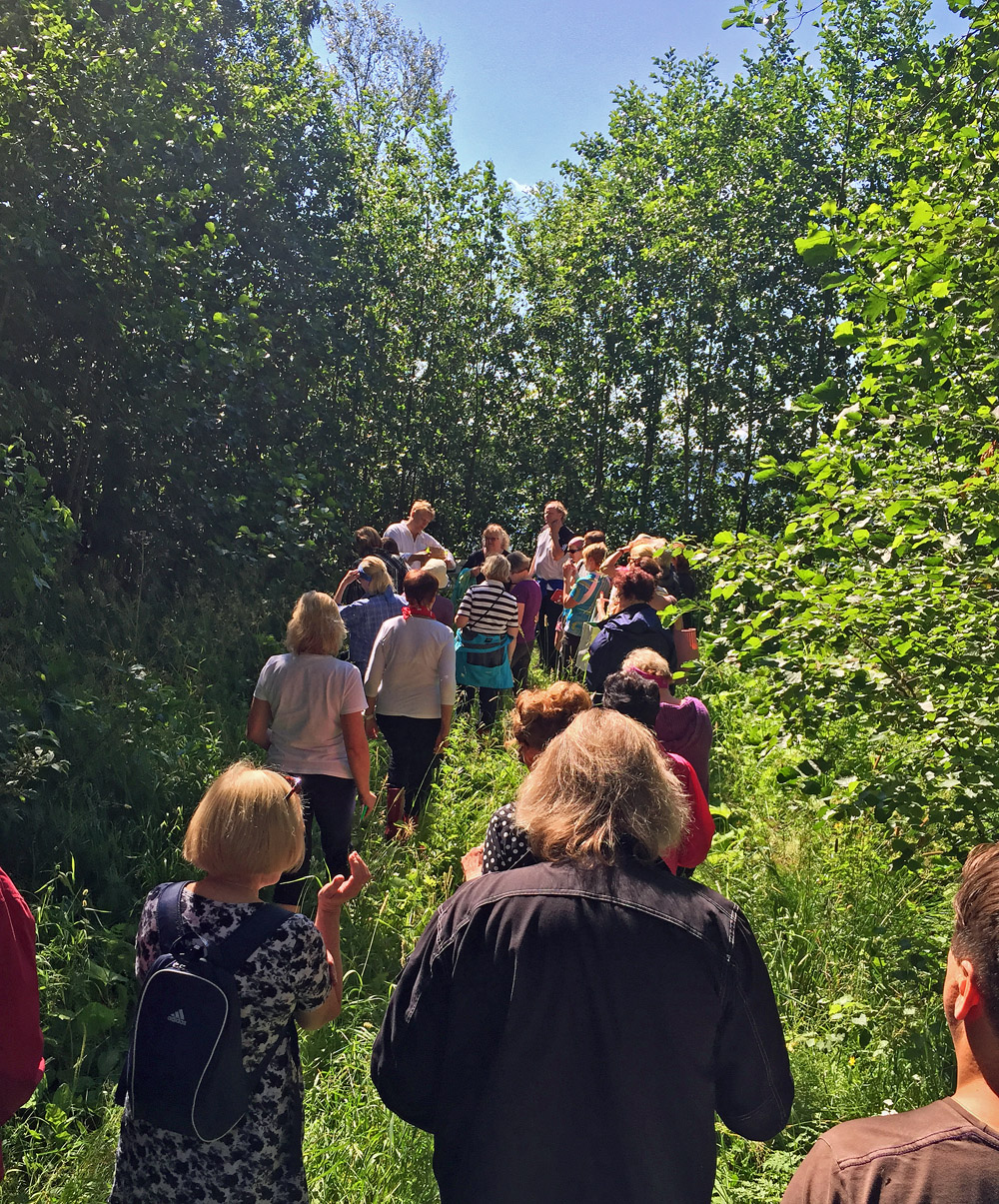 Even we both love nature so much we've felt that there hasn't been "our thing" in our marriage.
There has been "wife's things" and "husband's things". And that of course is a bad for the marriage in the long run.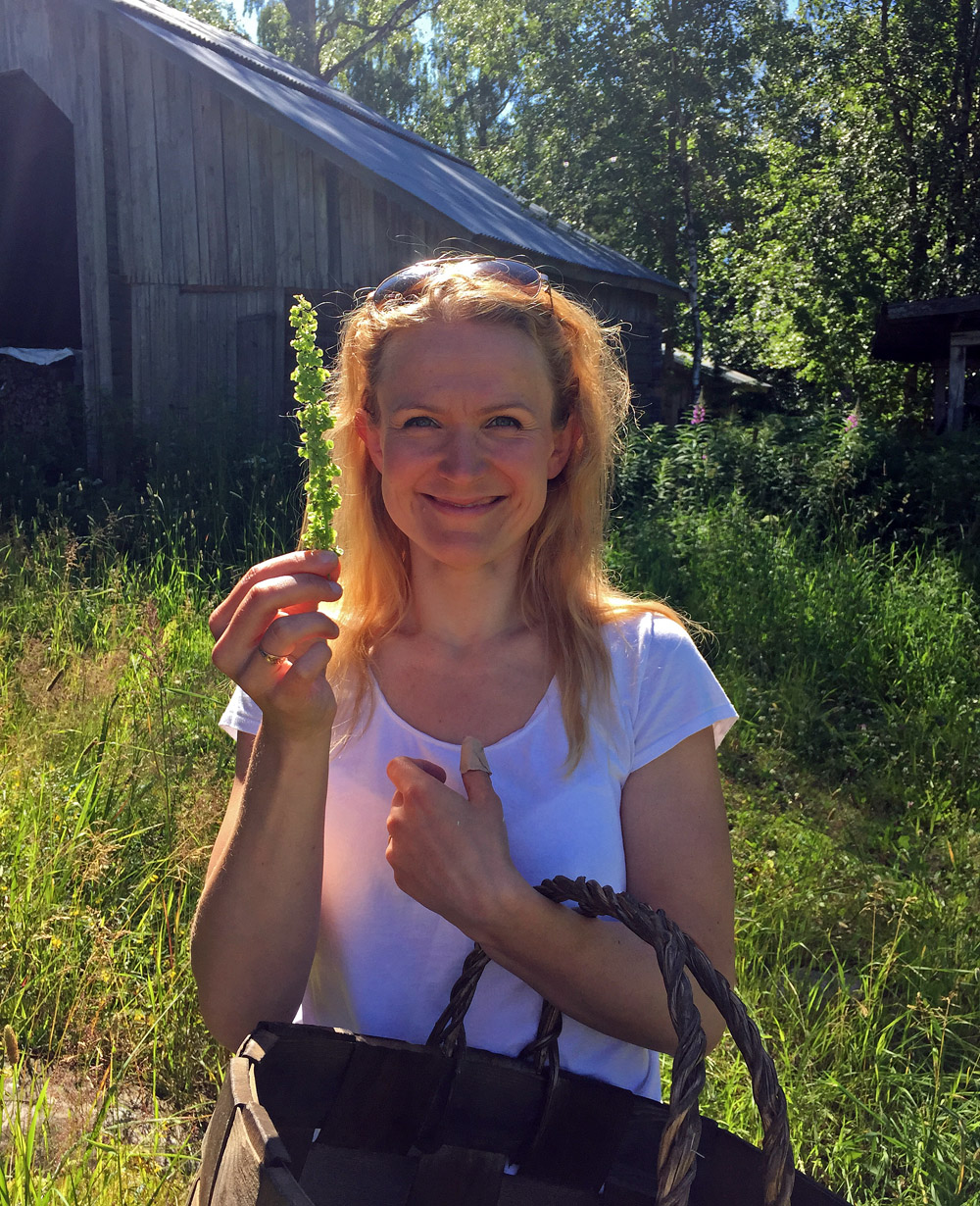 Let me give you an example:
Picking wild berries is my thing. Henri has just learned to do it too to make me happier.
Fishing on the other hand is Henri's thing. I've just learned to participate it too to make Henri happier.
Honestly speaking, Henri would NOT go picking wild blueberries by himself. And I would NOT go fishing.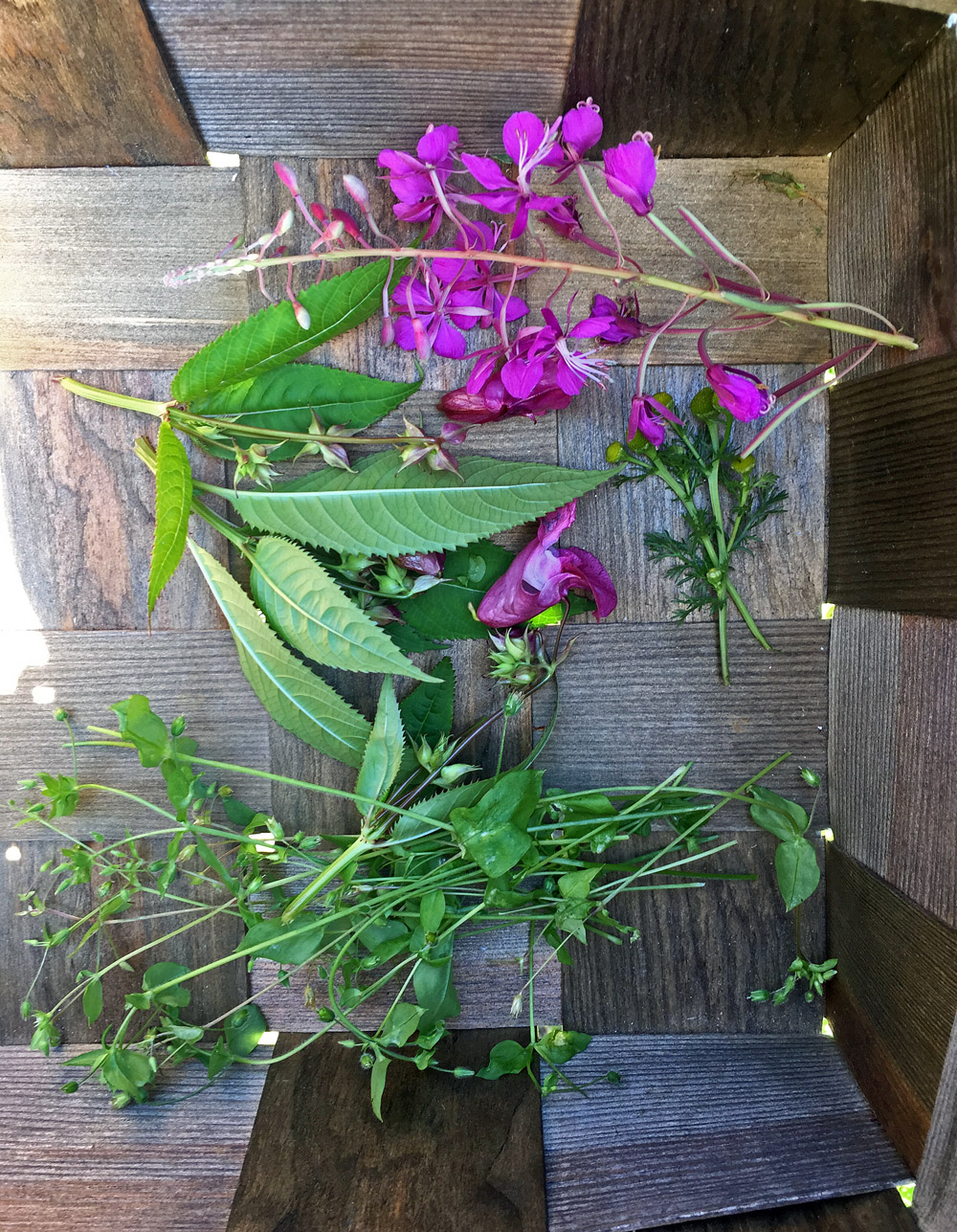 You know the type of a couple where both are so passioned about some specific thing that they just endlessly and passionately keep on talking about it?
We've never had that.
We do have tried to find one but haven't really got there yet.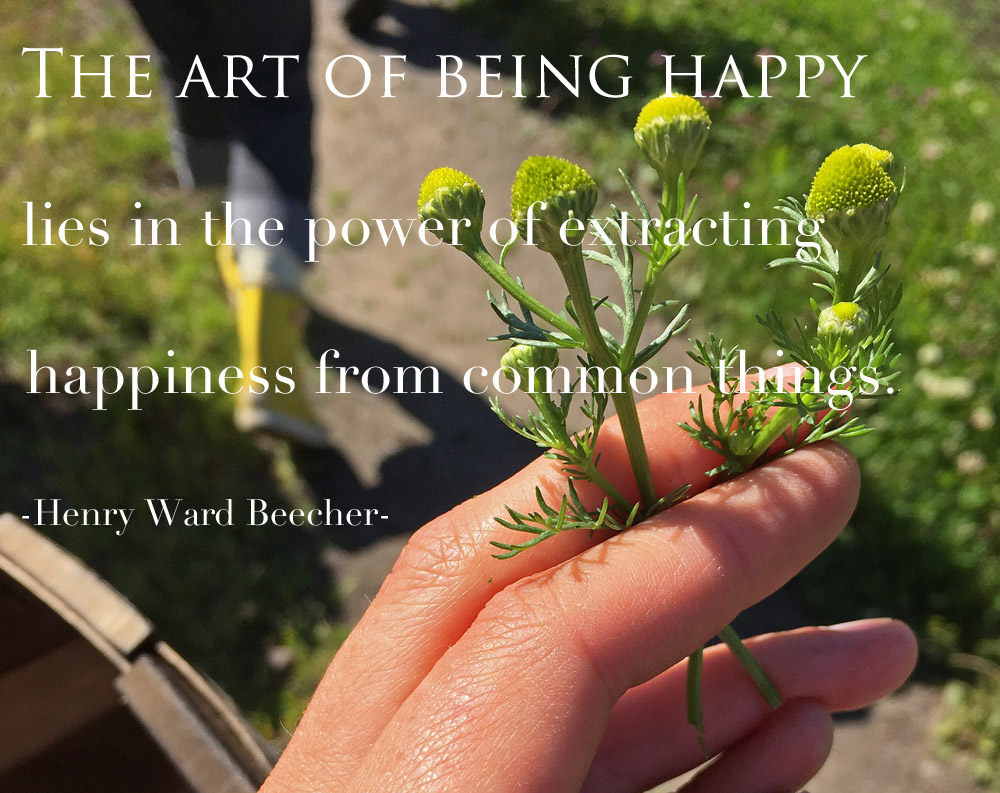 Some weeks ago I read that the famous Finnish chef Sami Tallberg, the author of "Wild Herb Cookbook", was coming to our home region to run a course about wild herbs.
I became interest in wild herbs last autumn so I instantly asked Henri whether he would join me in the course. I'd be happy to! he answered.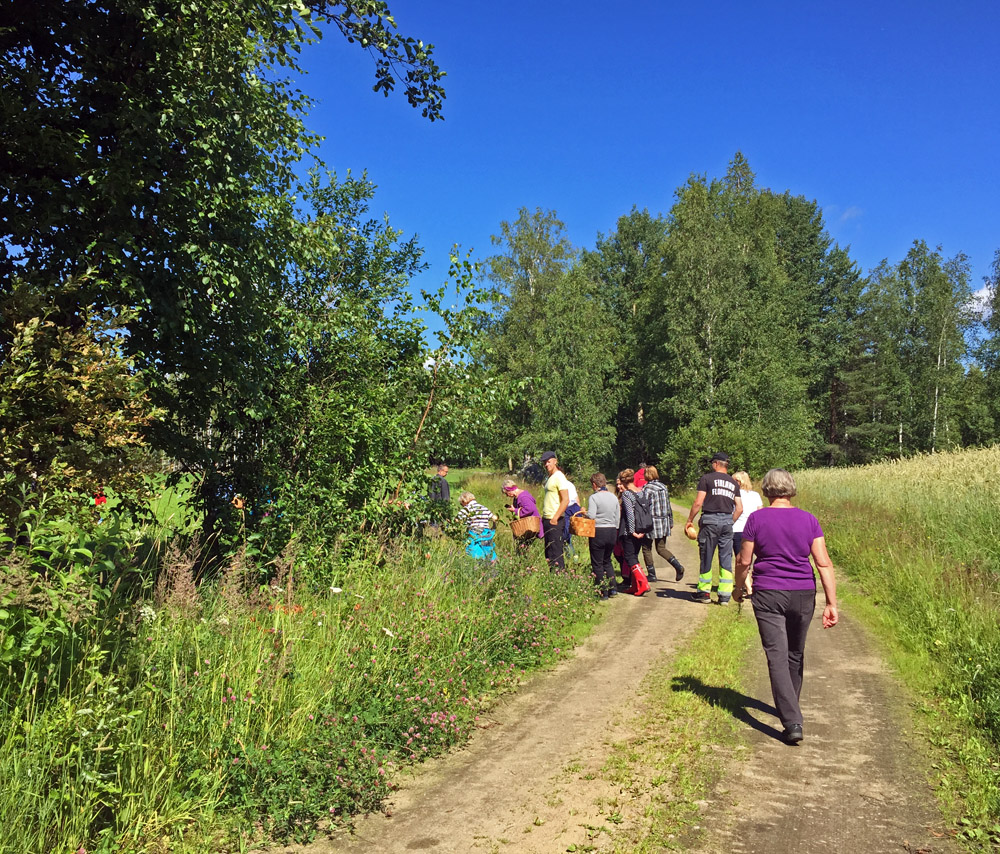 So we went.
For an afternoon we learned to recognise, collect, taste and use different kind of wild herbs.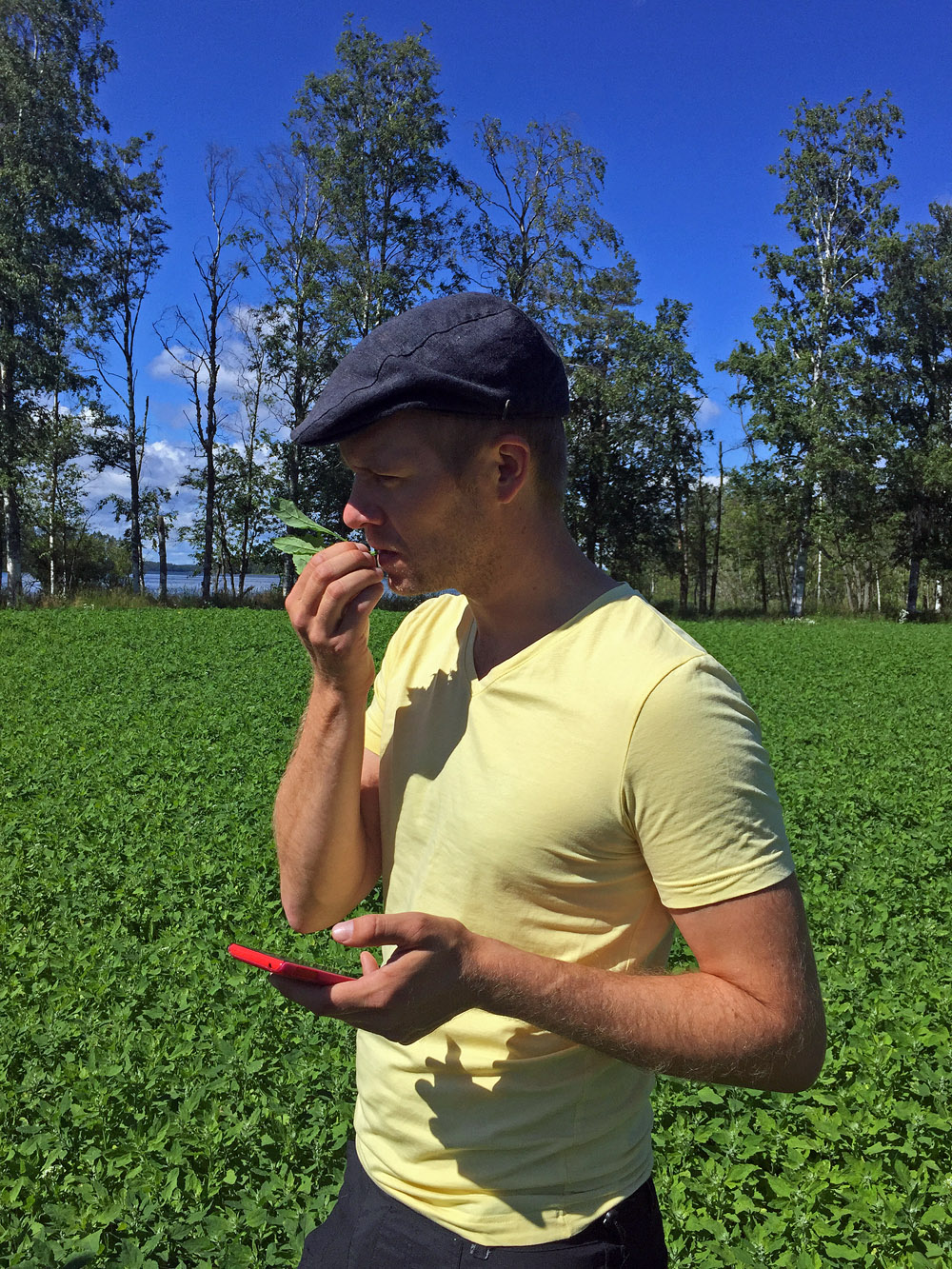 The course was great! We were running here and there behind our wild herb specialist, taking photos and making notes about everything we heard and learned.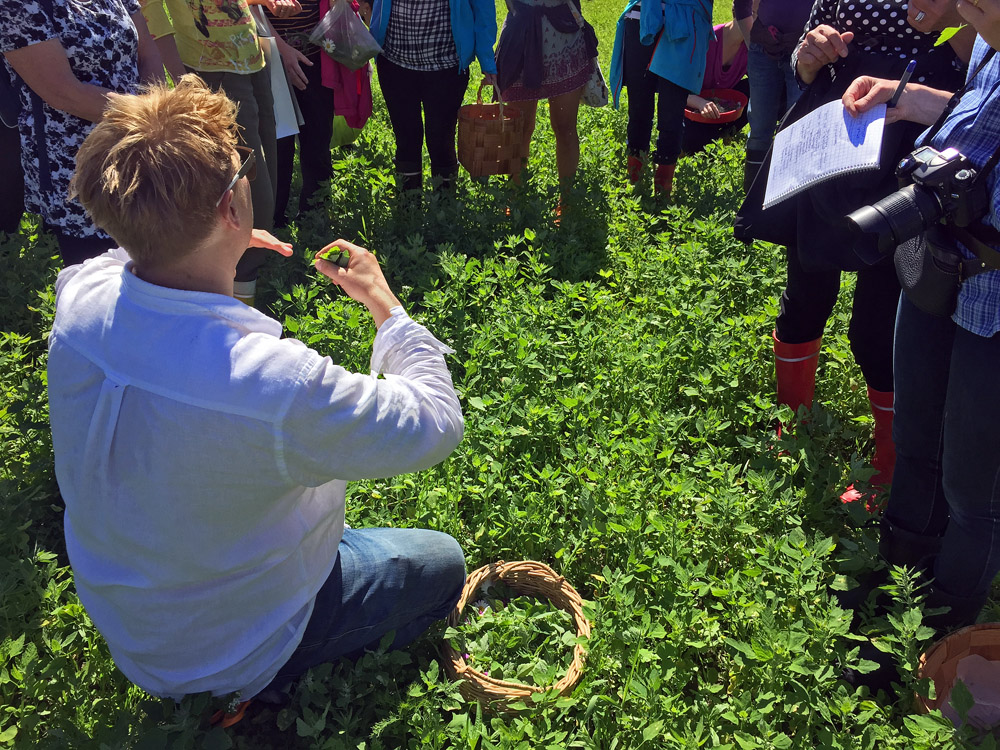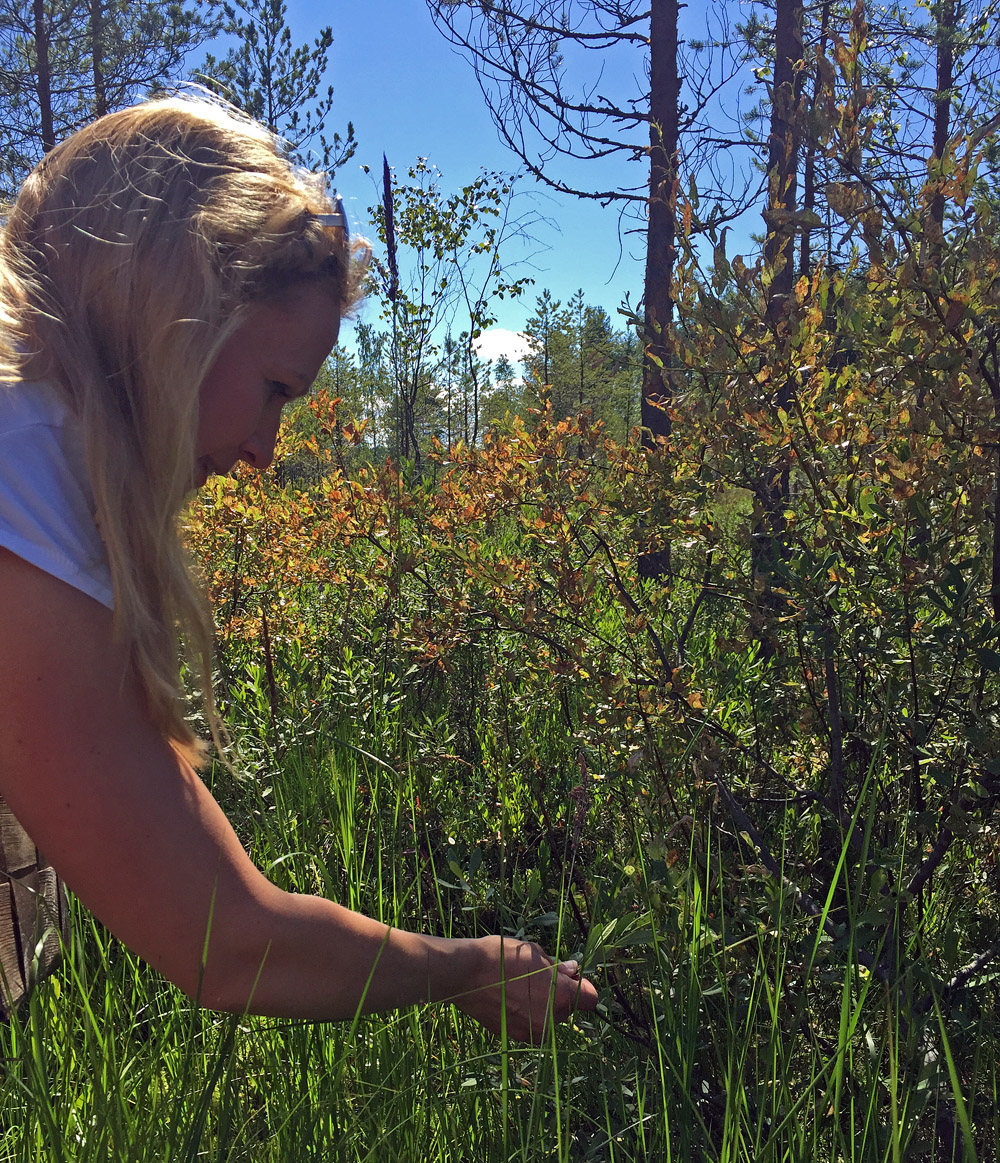 During the afternoon we got lots of new information about wild food. But in the end it was really a secondary thing for us.
What mattered the most was that we were both really interested in the same thing. I would have participated even though Henri wouldn't have. And vice versa.
We both took the course because we wanted to. Not because the other one was asking to do so.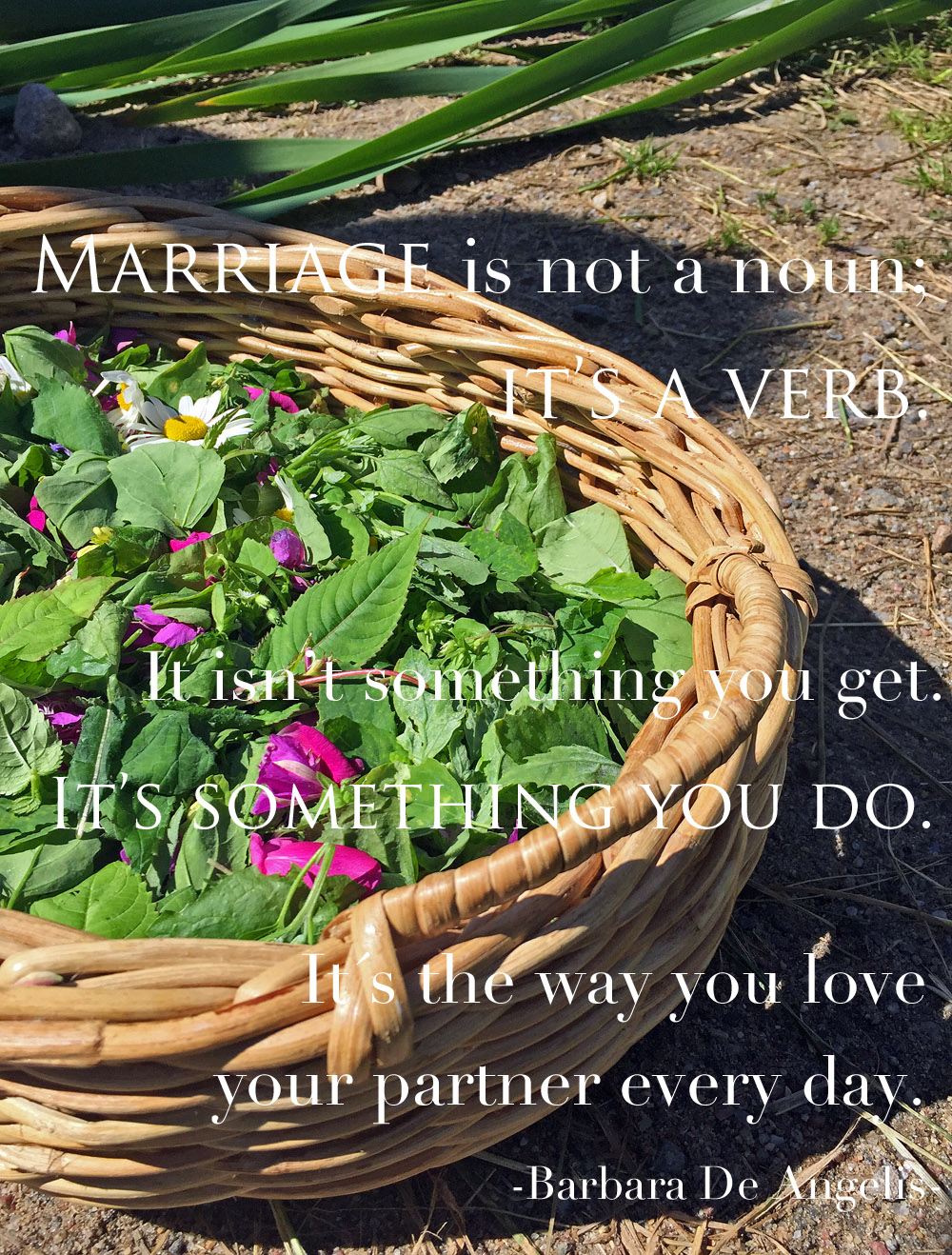 In the evening we went to Vaara village summer party, bought Sami's book and had some good time together with the family.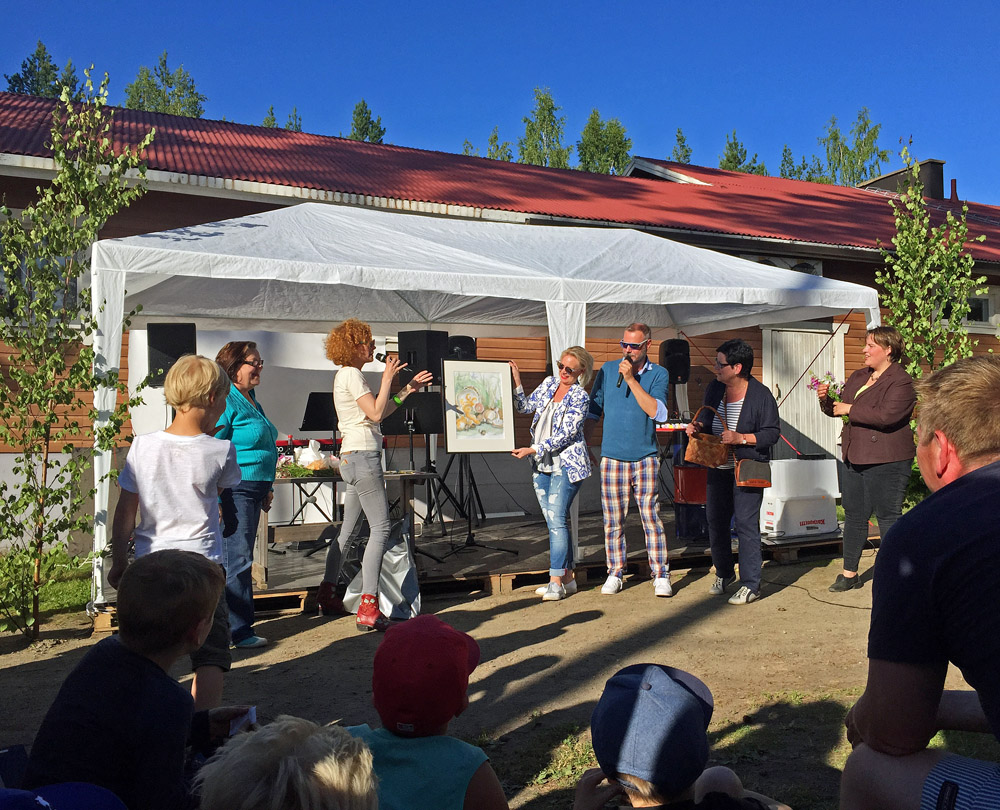 On our way home I sent a message to my friend: "I think me and Henri have finally found a common thing to do!"
Why so?
Because during the whole day we talked a lot about combining wild herbs to our fish and berry recipes.
We were equally passioned about something!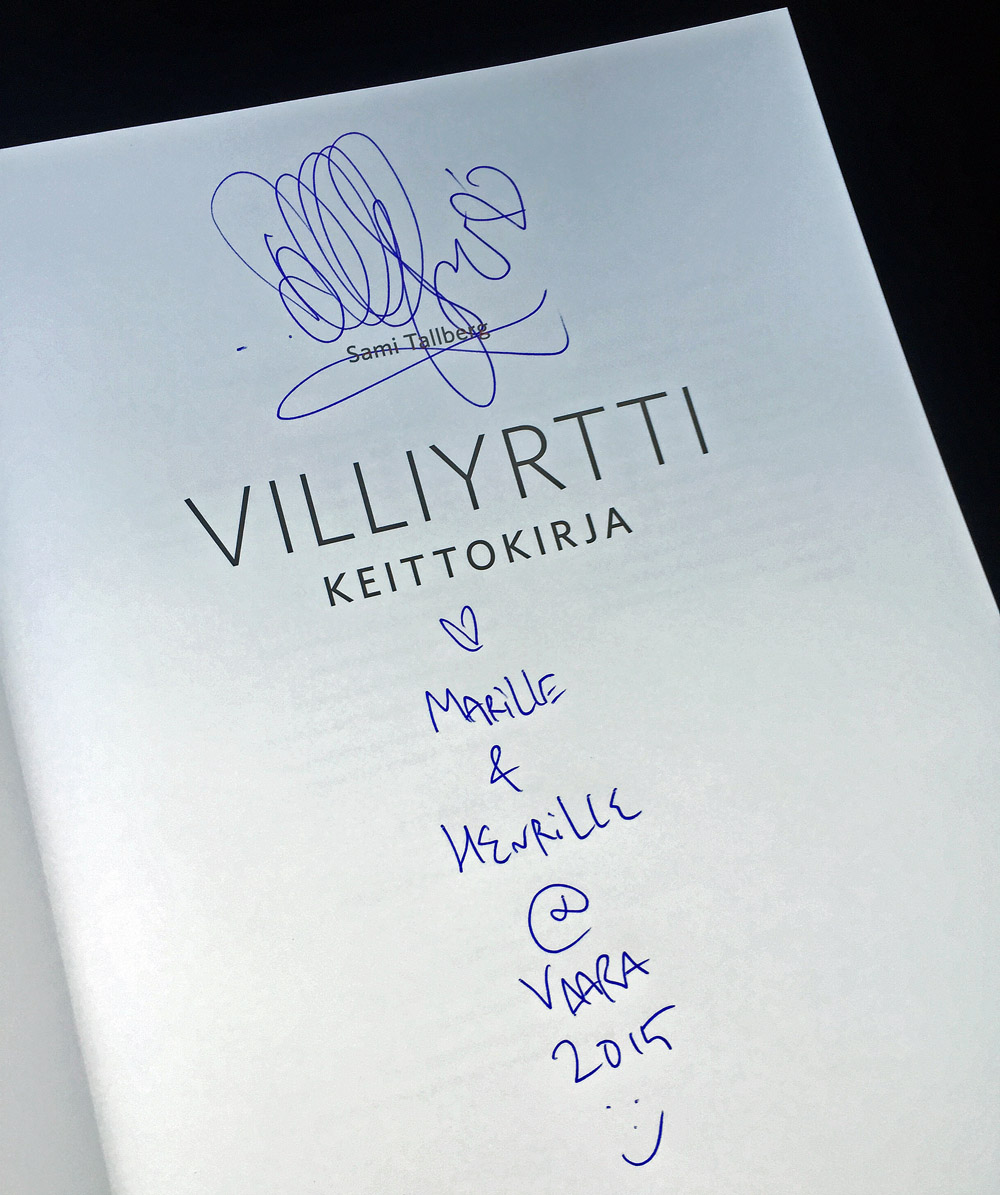 Summer 2015 is all about "Boat life à la #SaimaaLife". Follow our life on lake Puruvesi daily on Facebook, Instagram and Twitter. And while you at it, sign up on our front page to have all our posts straight to your inbox!