Two weeks ago I introduced our boat home and told that there's a hole in the bottom of it. Fortunately, we managed to save it (saving sinking boat).
All this made us realize how meaningful boat life actually is in our life. And now we appreciate our summer on the lake even more.
After a busy (and frankly quite stressful) spring, it's finally time to start the best time of our year!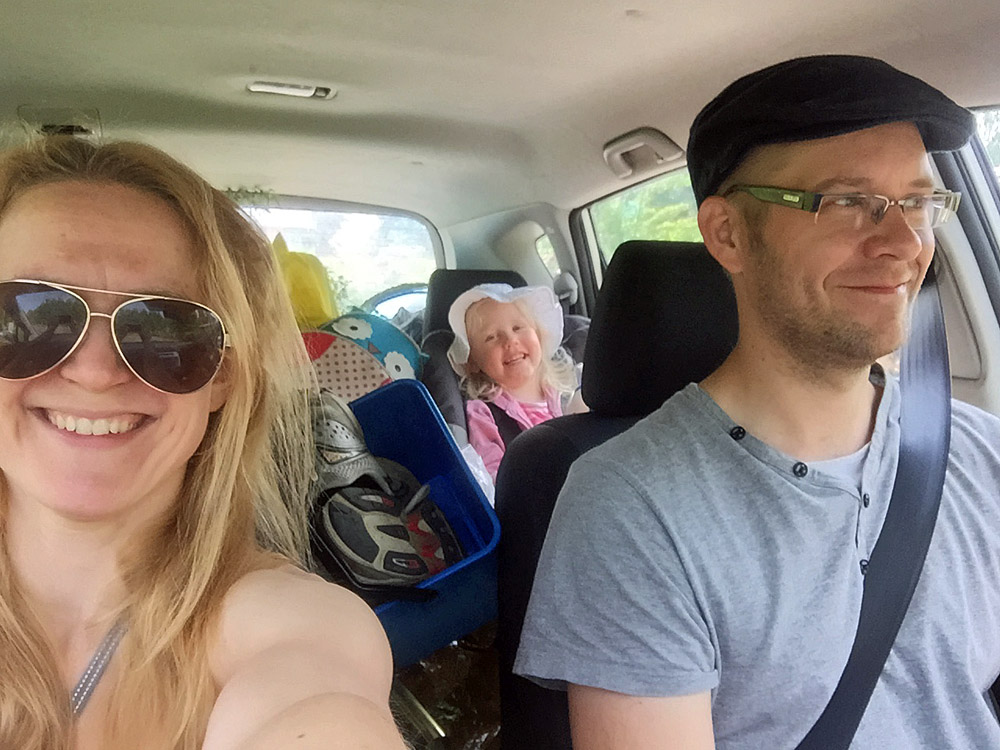 Family Pennanen is moving again. Packing the stuff is not so nice but at this point it's already easier to smile; We are ready to head to the waters.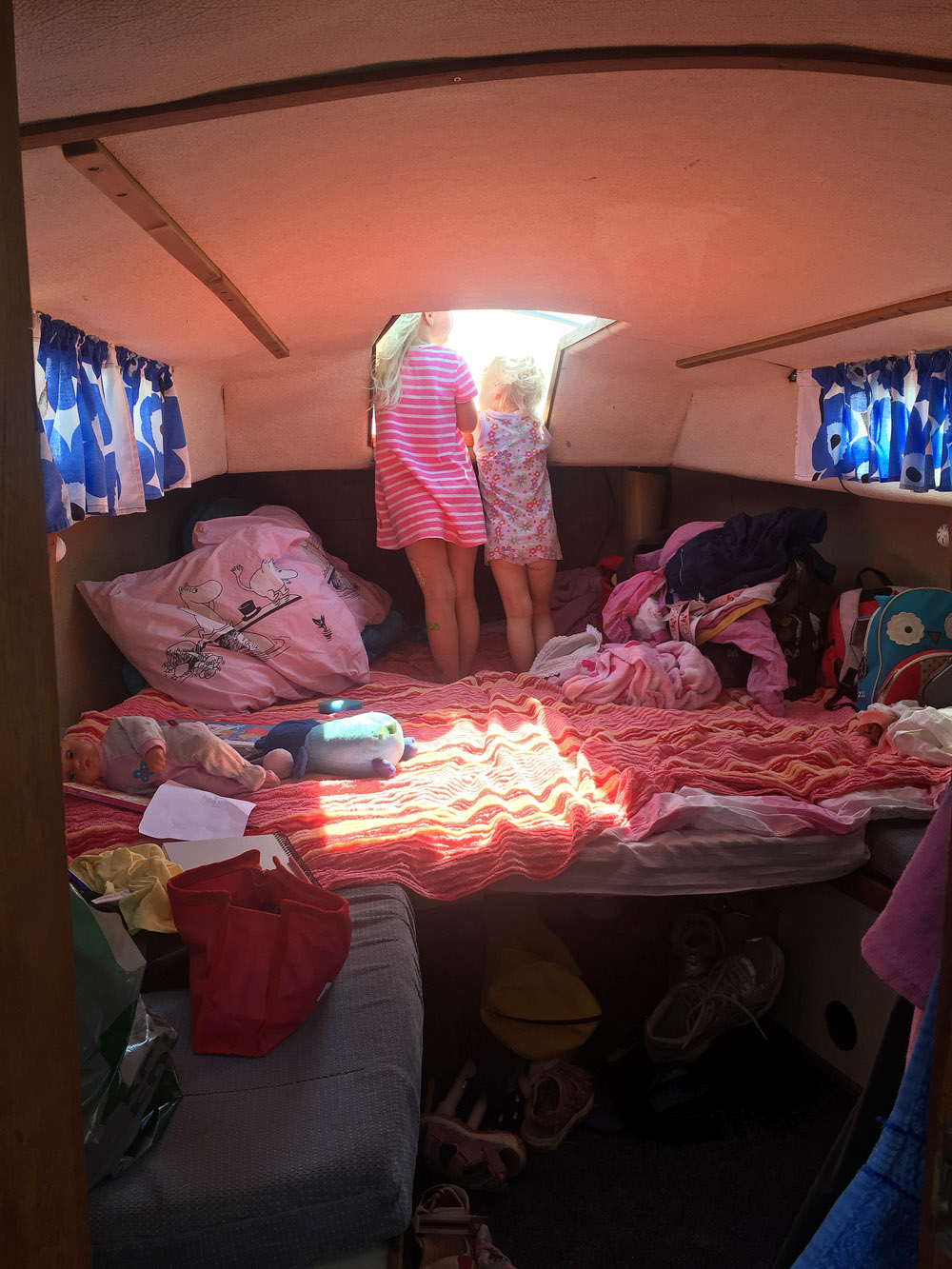 Our girls haven't yet experienced any other kind of summer than living a boat life. I can't believe this is already our 5th summer in our boat!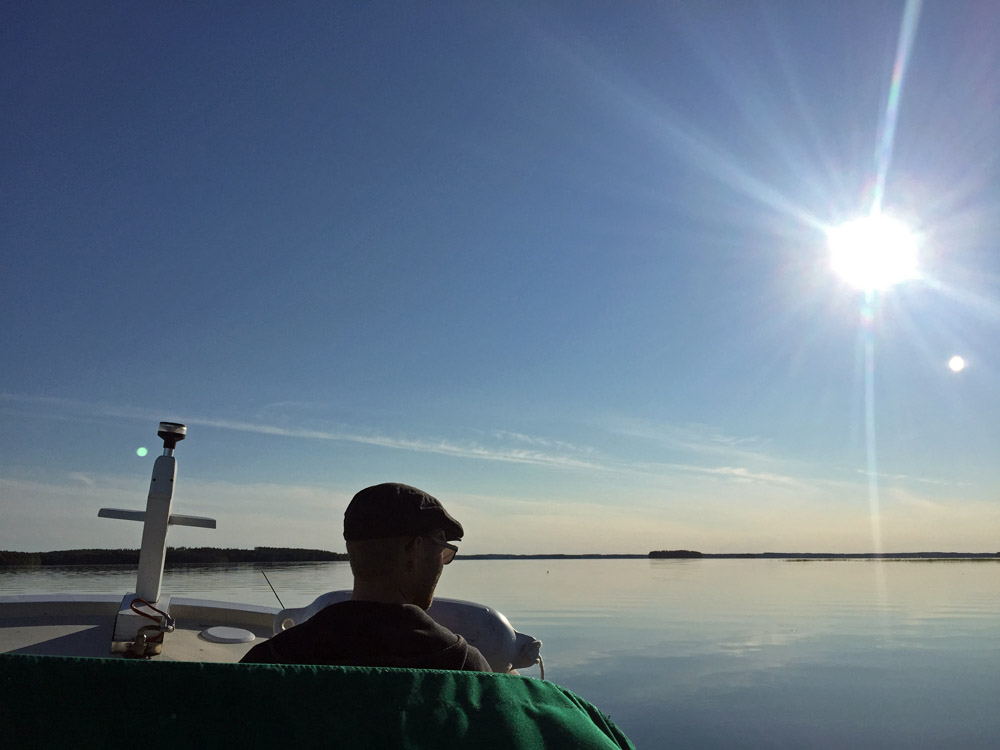 Mainland behind, lakeland ahead. It's time to just relax and enjoy.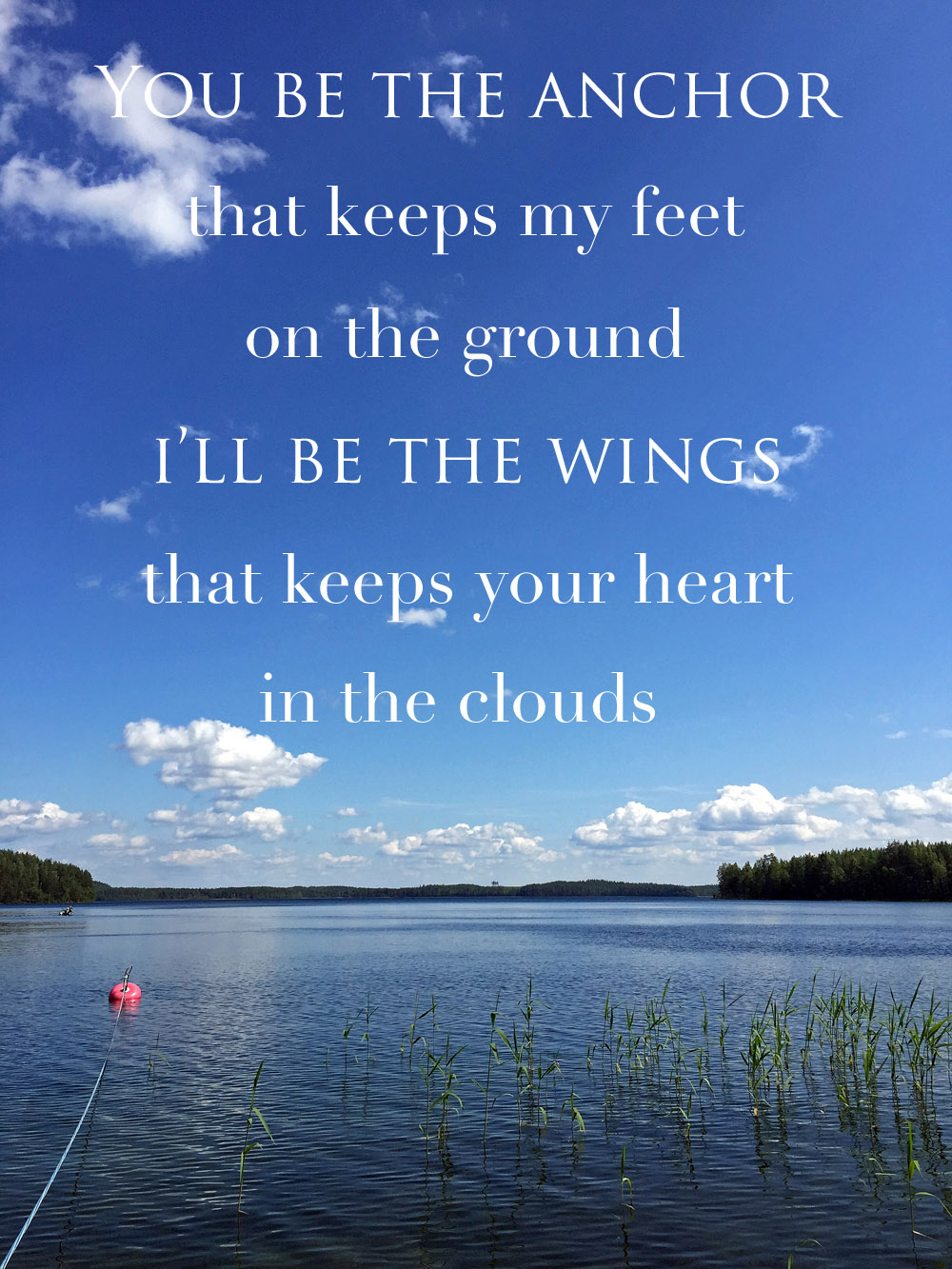 Lake Puruvesi and its islands on Saimaa offer everything we need and even more. So no need to go anywhere else. Especially we like Petri island with its sandy beaches and natural harbours.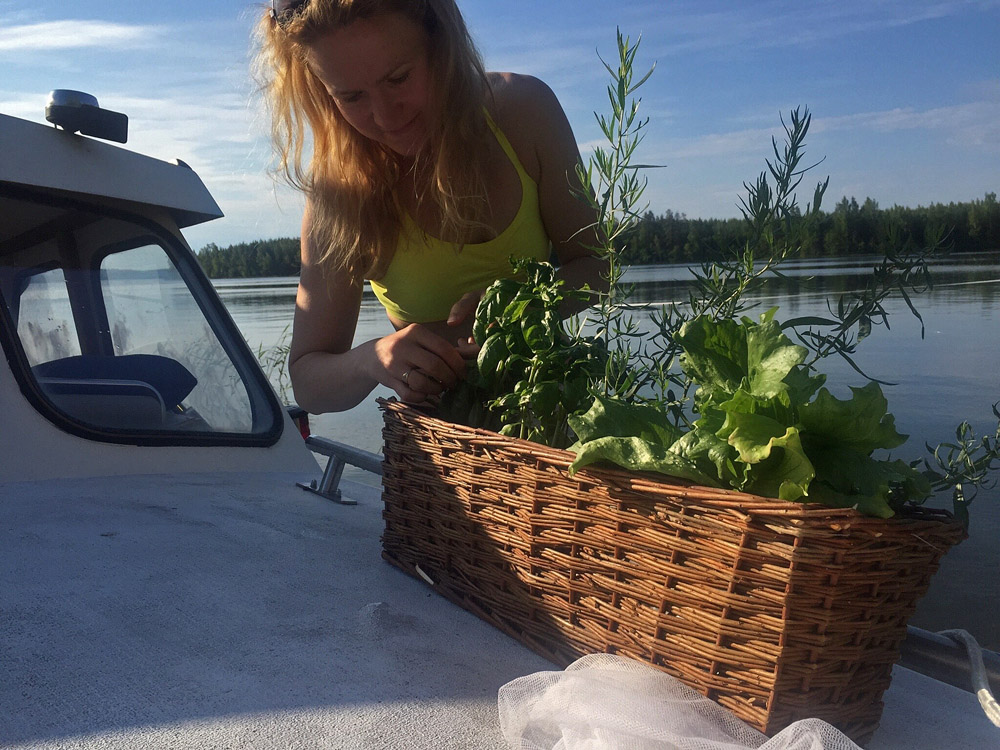 When it's cold and dark in the winter I dream about these kind of warm and sunny mornings on the boat.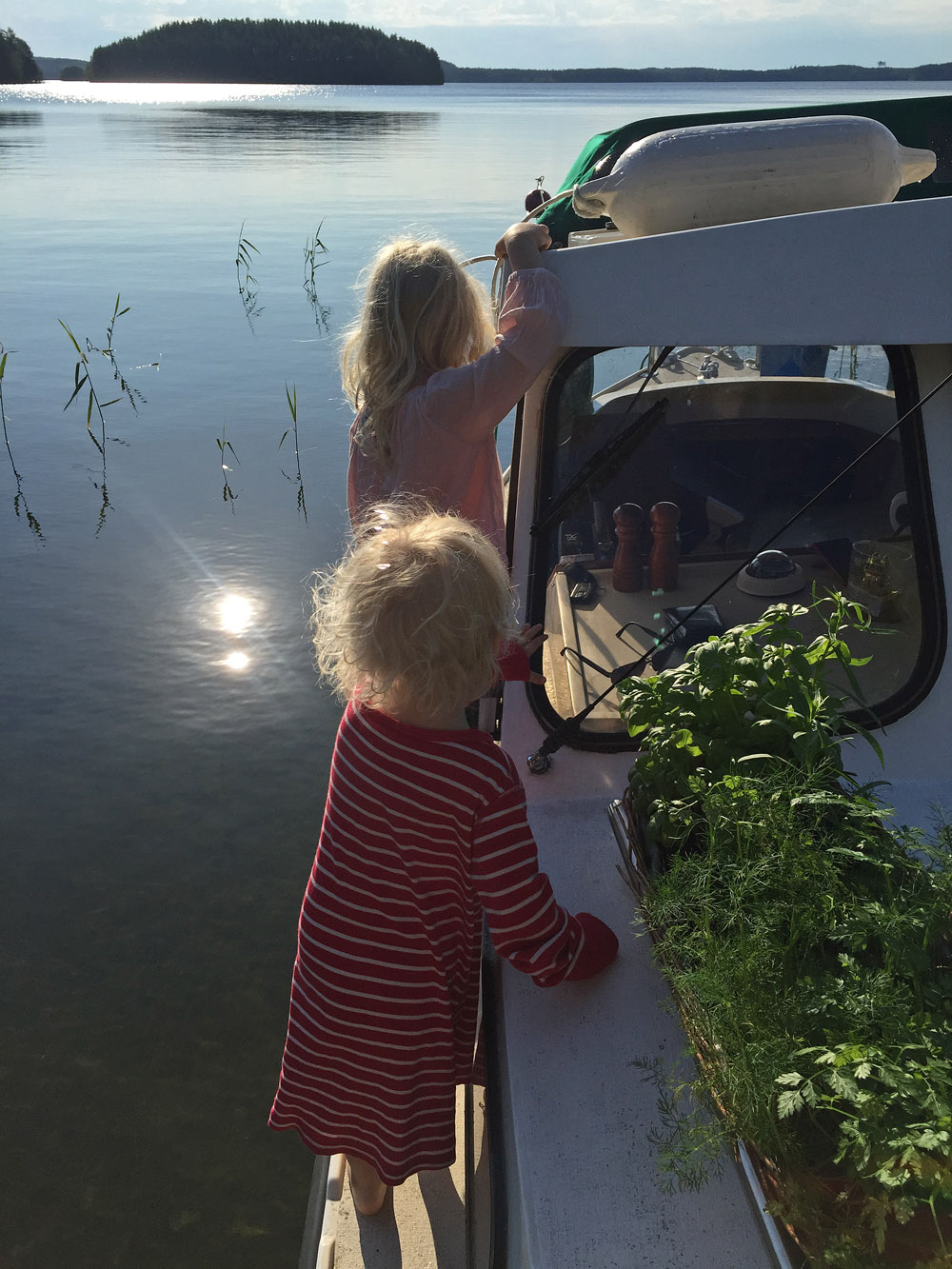 This is the first summer when both our girls can already walk around and on/off the boat by themselves. It makes our parents' work so much easier!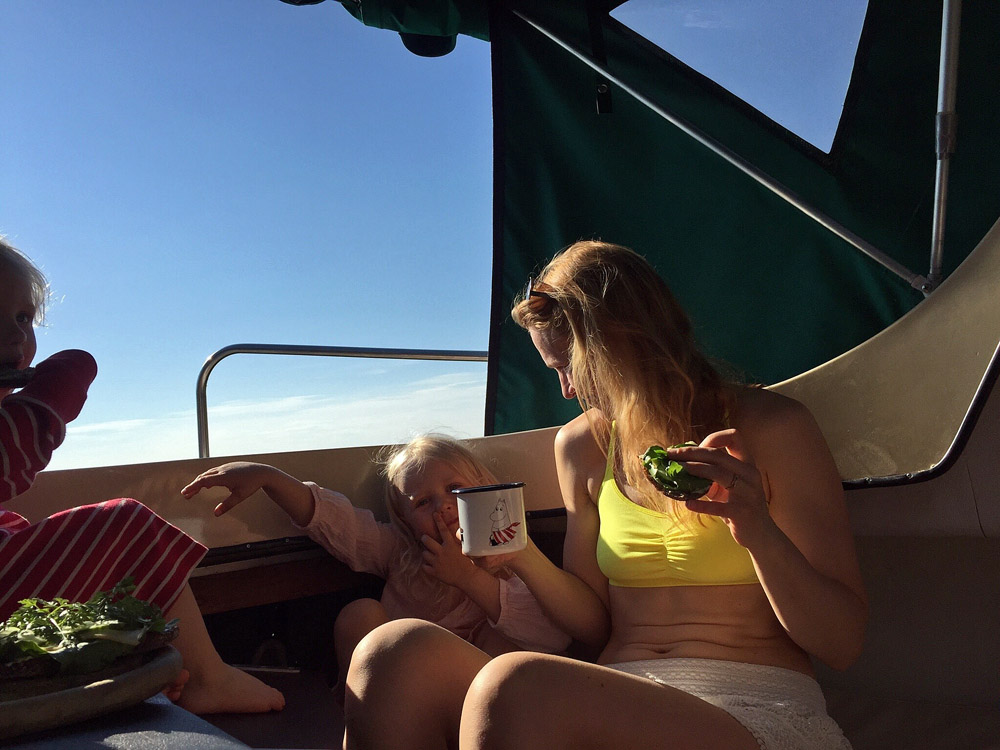 The simpler, the better. That's how we want our life on the lake to be.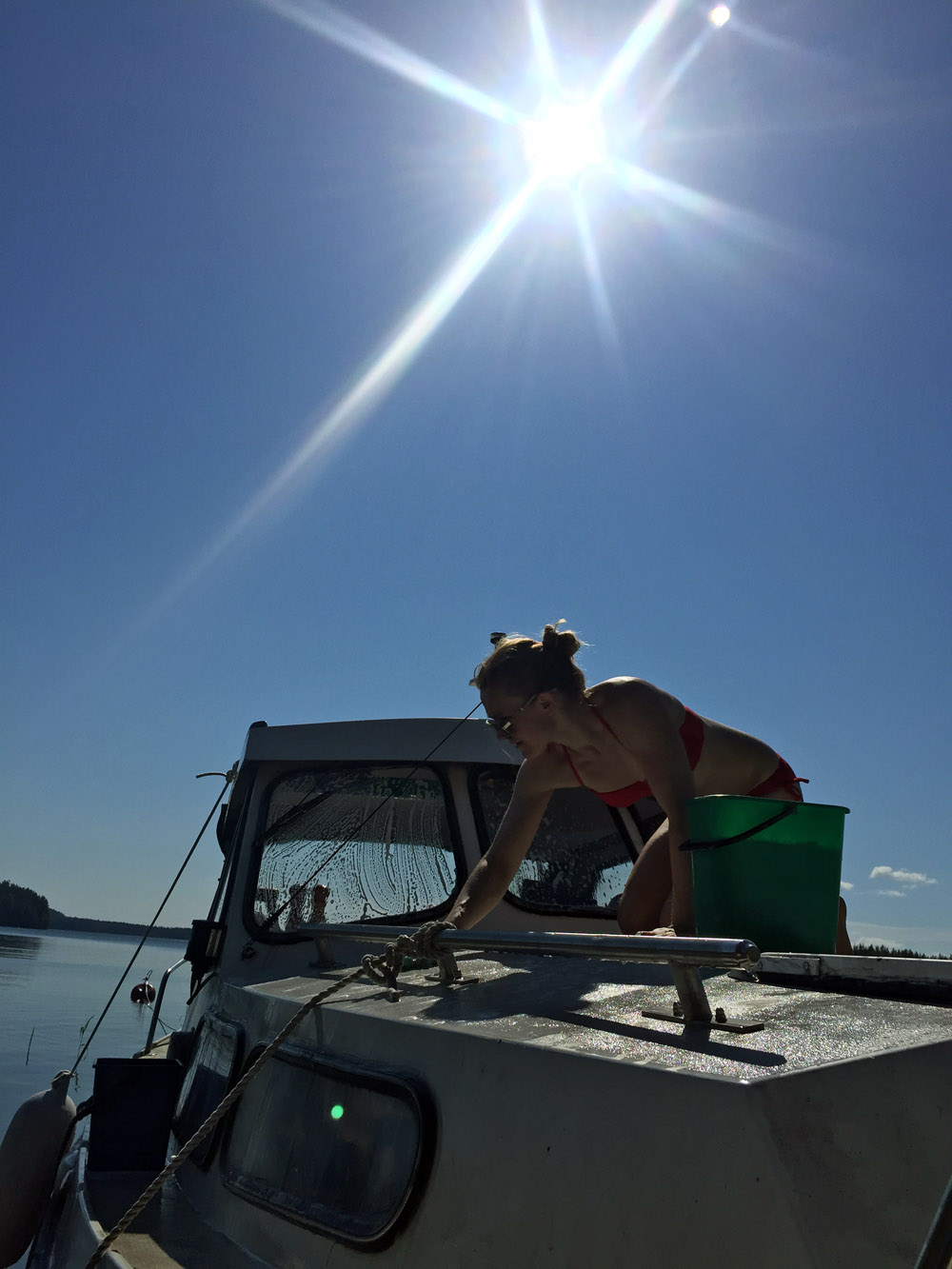 We have a tradition that we wash the boat (with biodegradable stuff of course) on the island.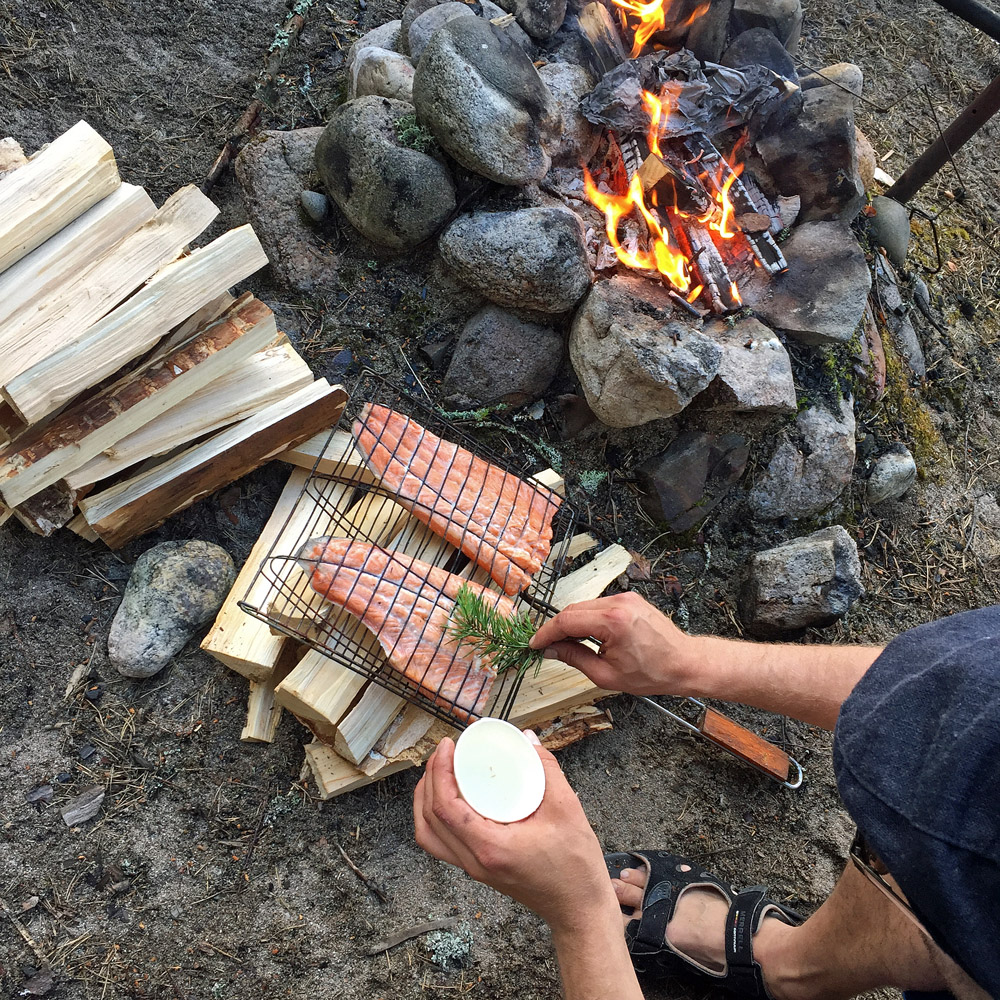 For long we had dreamed to have blazed salmon. So that was basically the first thing we did when we got to the island.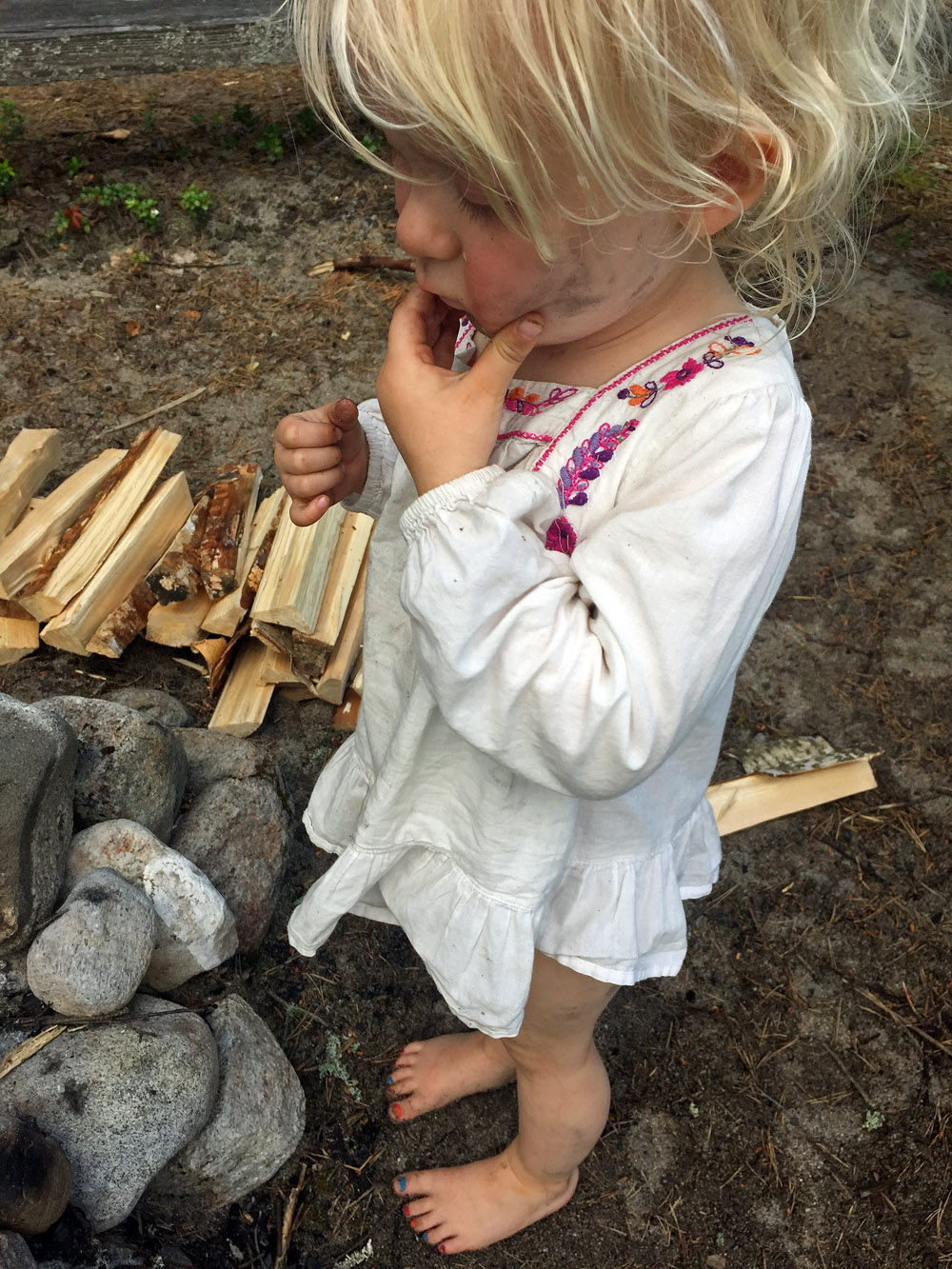 Sometimes life is dirty but who cares?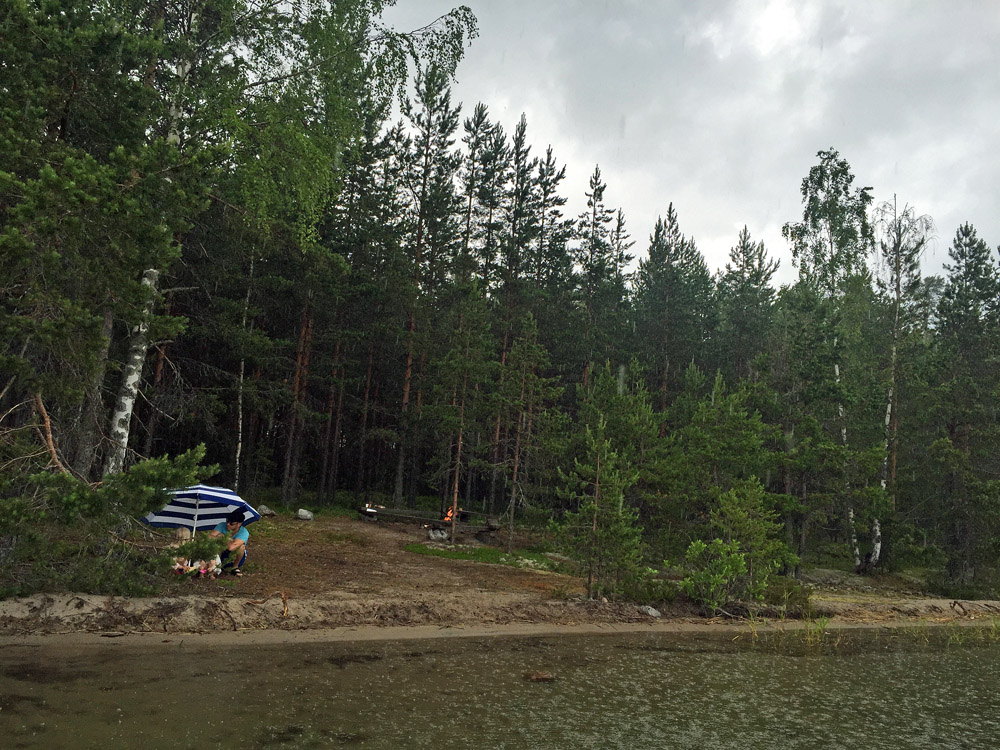 After the sun comes rain but it's not so big of a deal for us.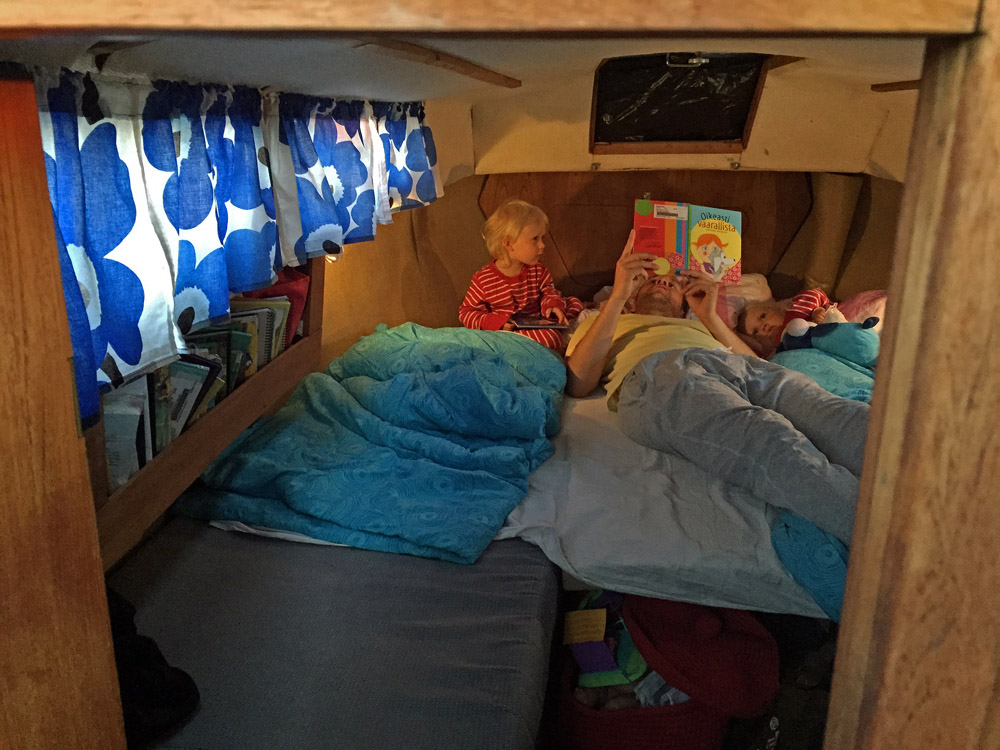 Yes, our love for boat life is strong. And these first days showed that our love is getting stronger. It's so good to be on the waters again!