I apologize. It's been two months since I've published anything here at the blog. Why so?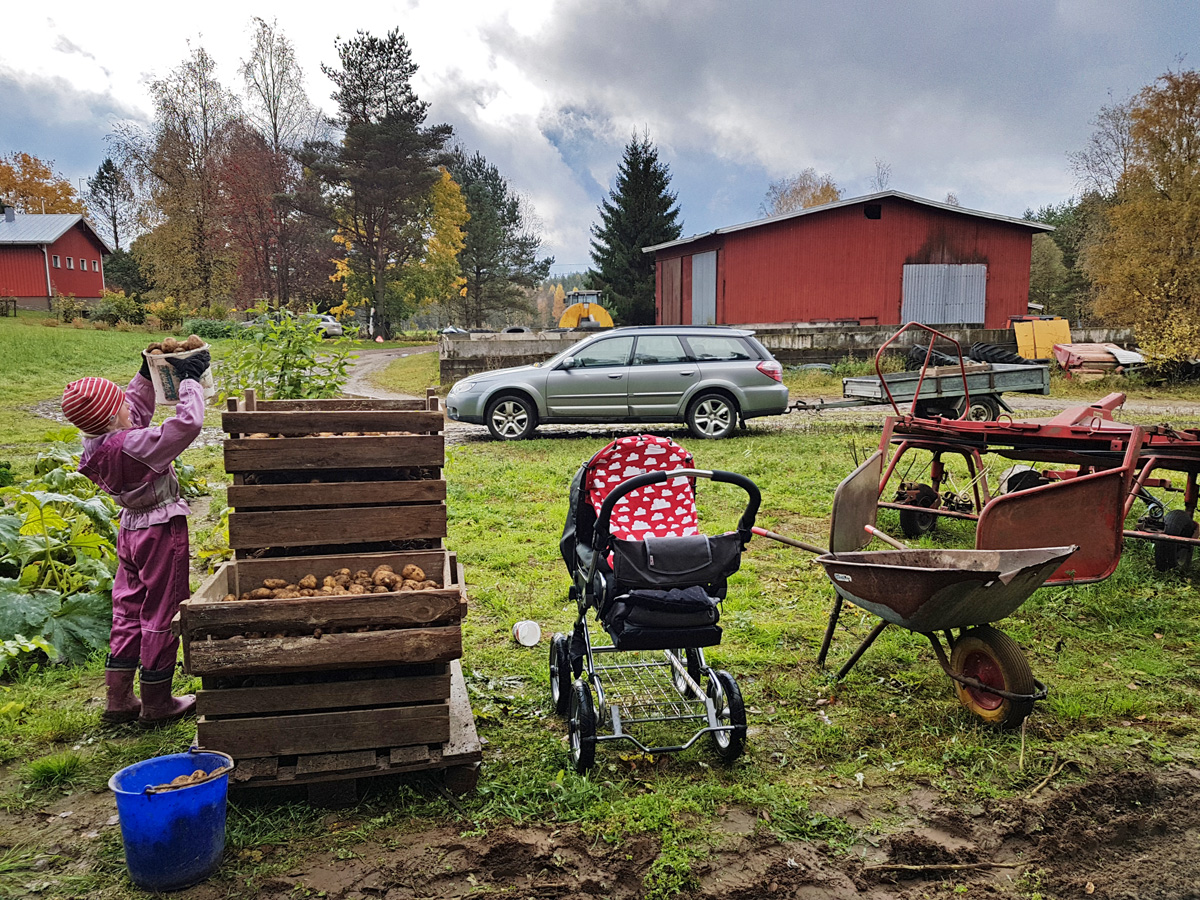 Well, sometimes a woman's gotta do what a woman's gotta do. This one and half year as an entrepreneur have taught me that creative and business work doesn't go well hand in hand. The fact is that lately, I've needed to put more time and energy to the latter one.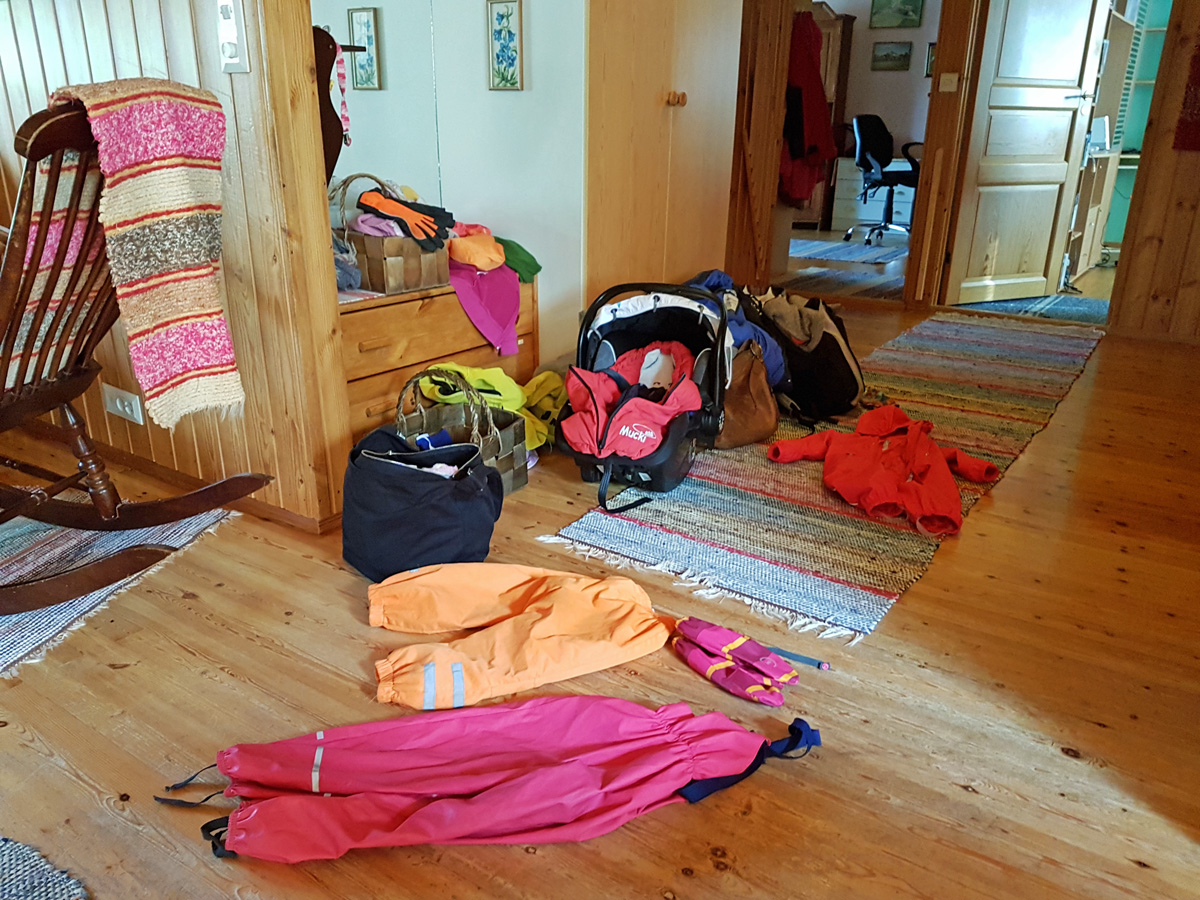 Of course, I could have pushed myself to work more, but I would not give that advice to you, nor I want to do it either myself anymore. We all have our boundaries and for the sake of our physical and mental wellbeing it is important to respect them.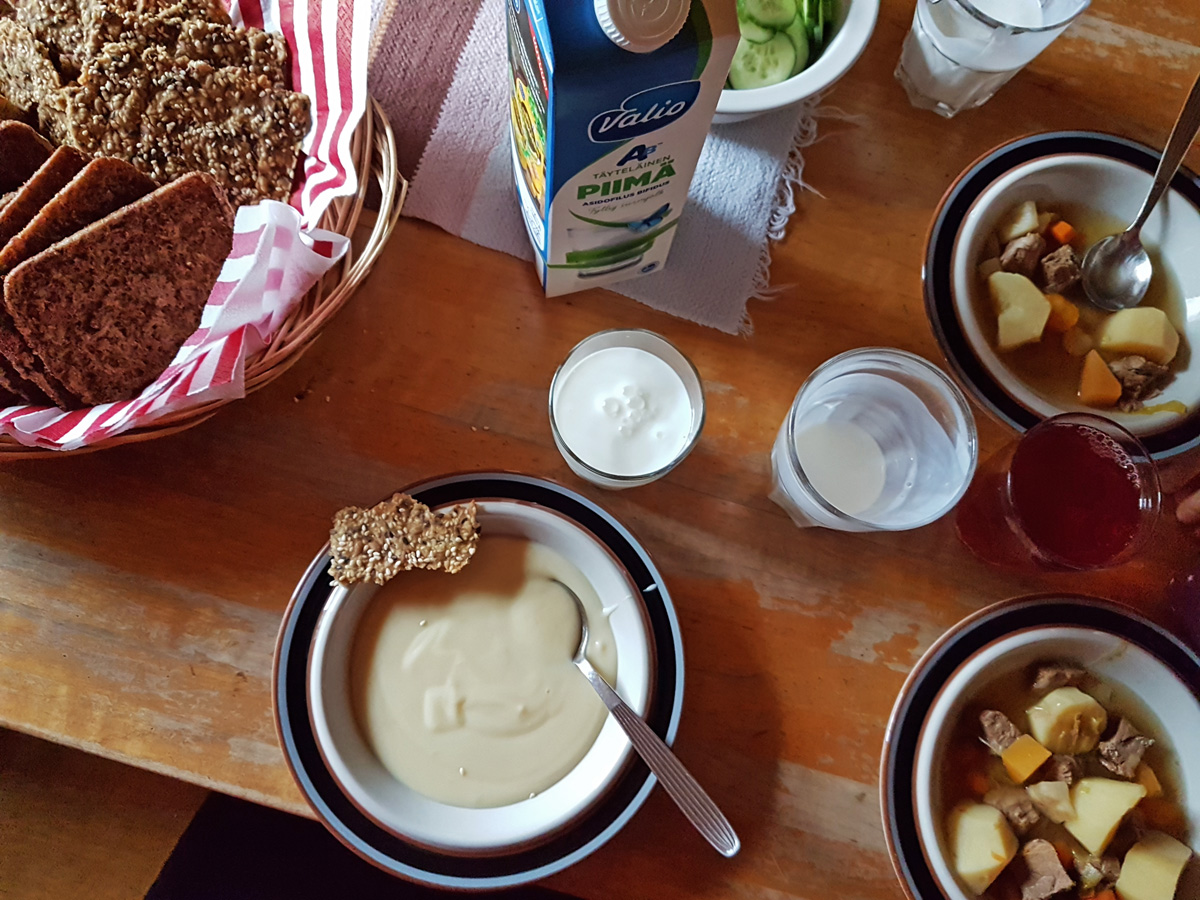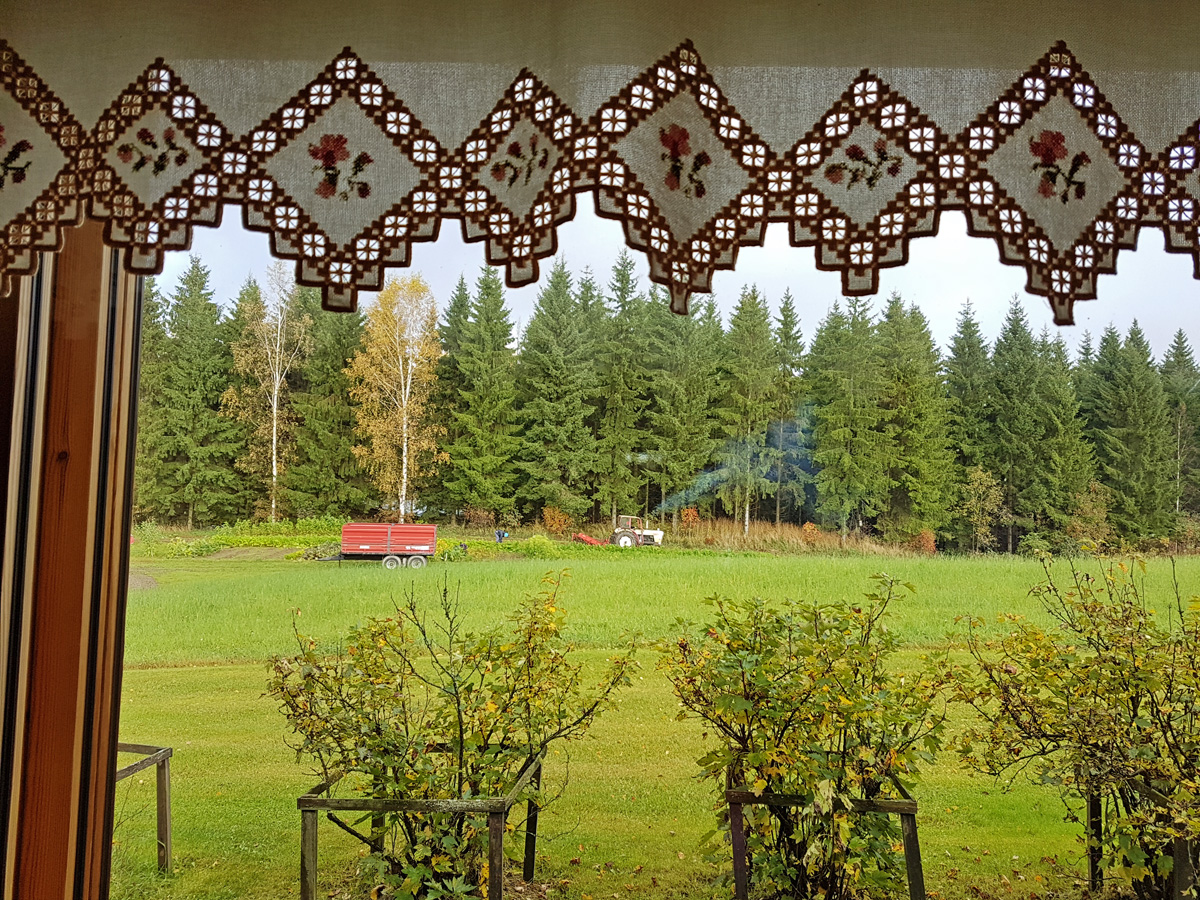 In the meantime, I've visited Tokyo where me and my team were able to collaborate with Finnair at Tourism Expo Japan 2017. Wuhuu! We got to know about this opportunity almost at the last moment so our hands were full of work to get everything ready in time. Finally, we managed to do it and the whole travel was an eye-opening experience. It gave a huge amount of motivation to work for SaimaaLife.
(I will publish more stories about my Japan visit later on here at the blog. If you want to see some of my travel photos now, you can do it by browsing SaimaaLife Facebook photos backwards.)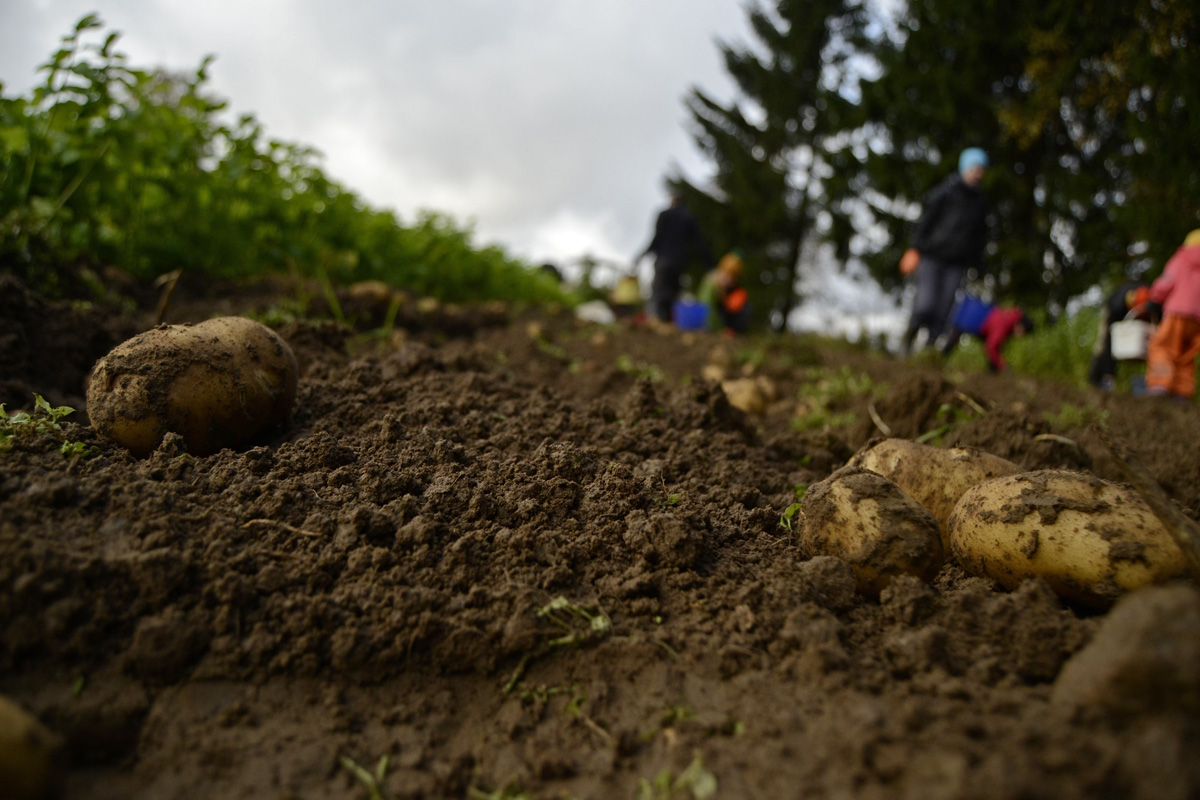 But there is a deeper reason for my silence too.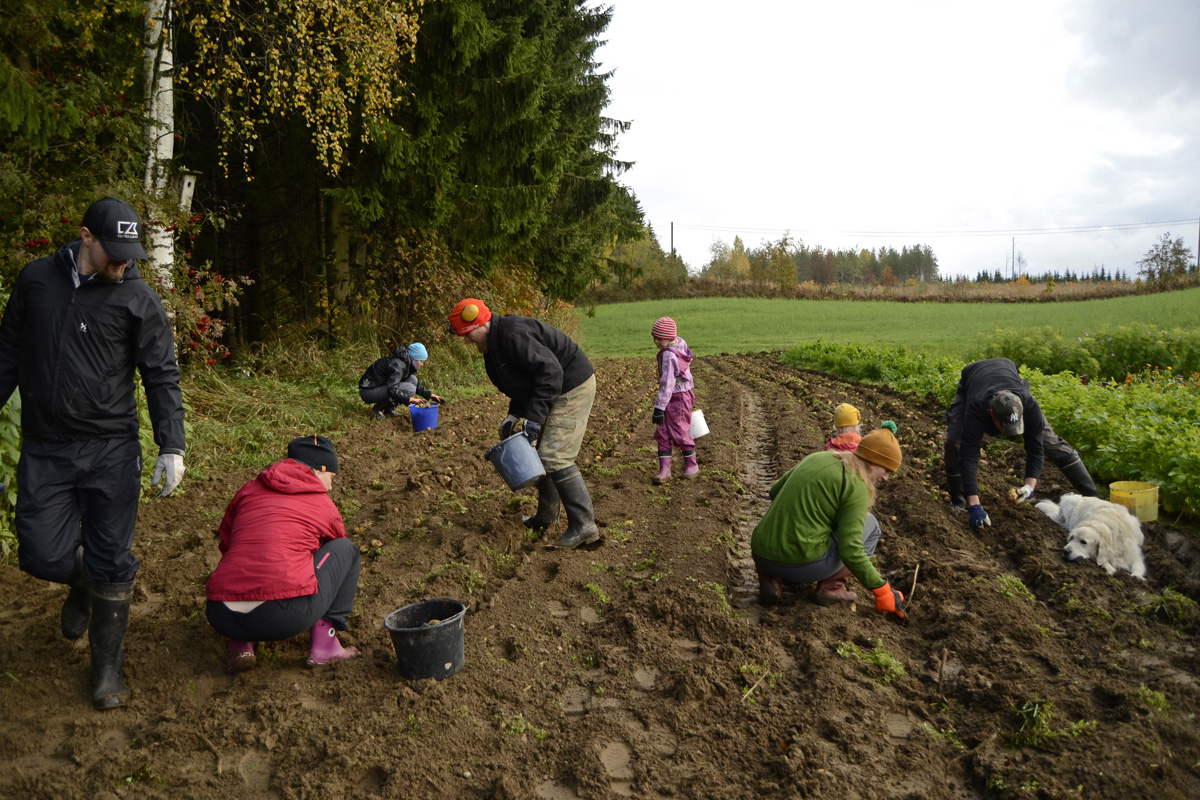 Frankly, during the past couple of years, I've felt that SaimaaLife.com has become less inspiring and too heavy in a way. Boring, too.
"The soul is everything" it is said. Well, in August I realized that my work had little by little and unnoticed started to lose its soul – even though I had not thought before what its soul was made out of.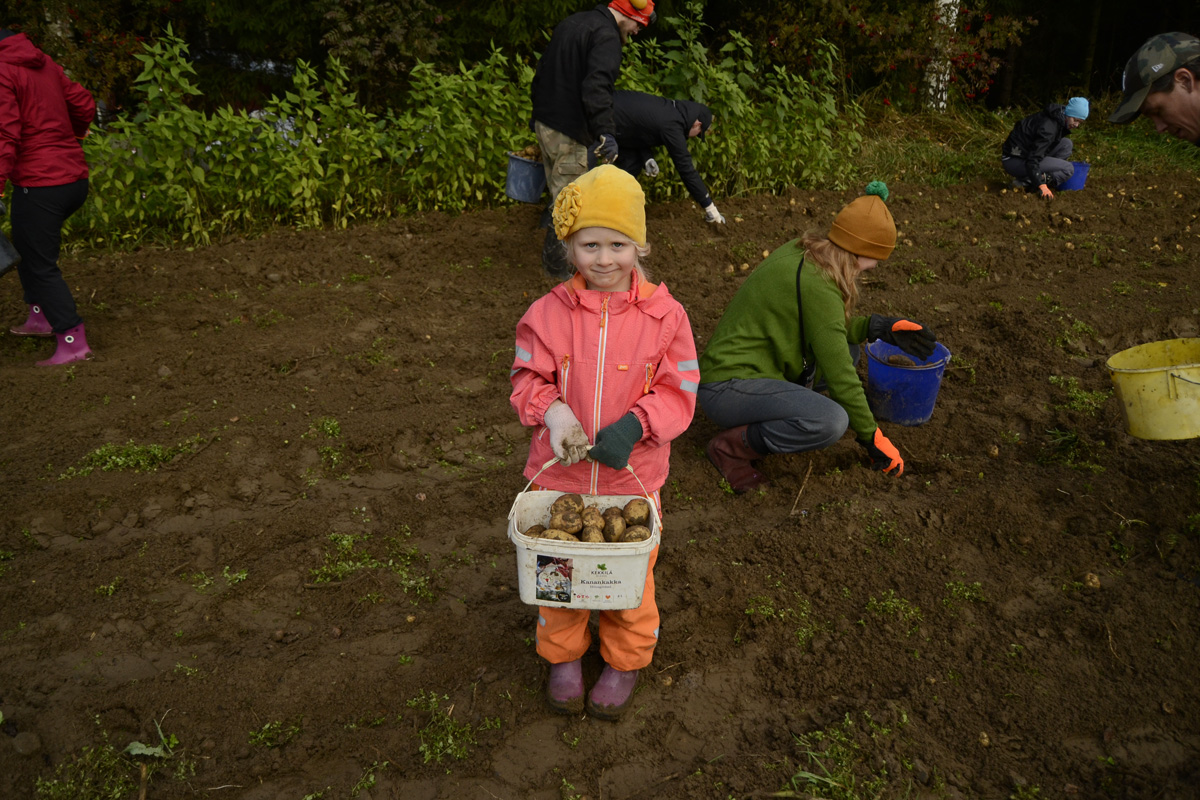 I said my anxiousness out loud, and an opportunity opened up for me to make a journey to the roots of SaimaaLife, my company and personal motivation to run them both.
Life gave good support for my journey when our tenants moved out from our Savonlinna apartment -the place where I had started SaimaaLife in 2012. Our family's old home was empty for a month. I had a perfect place to go through my thoughts!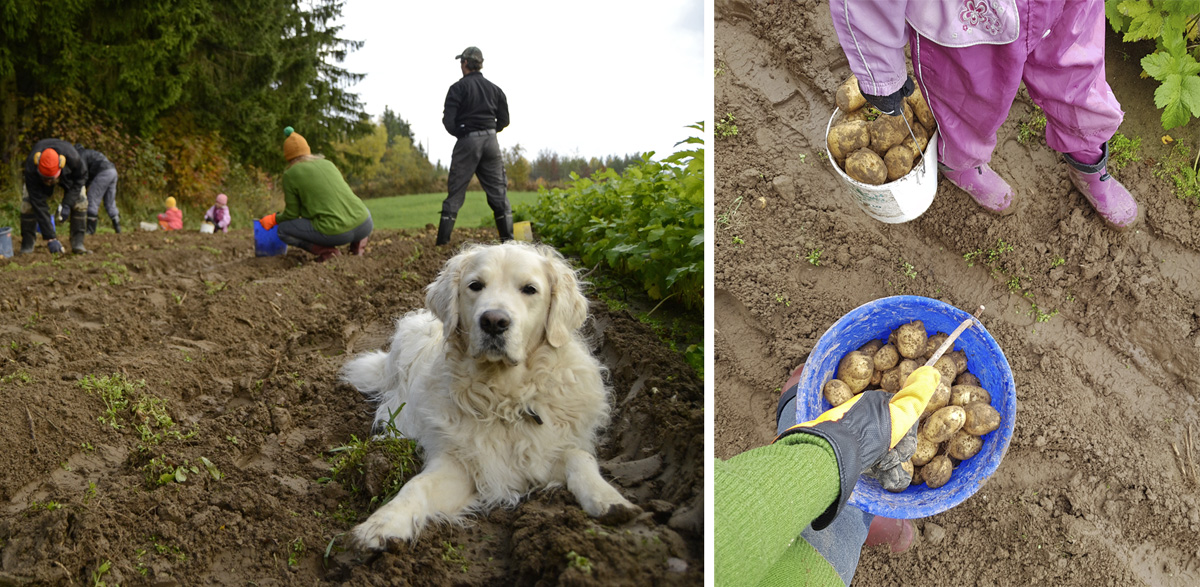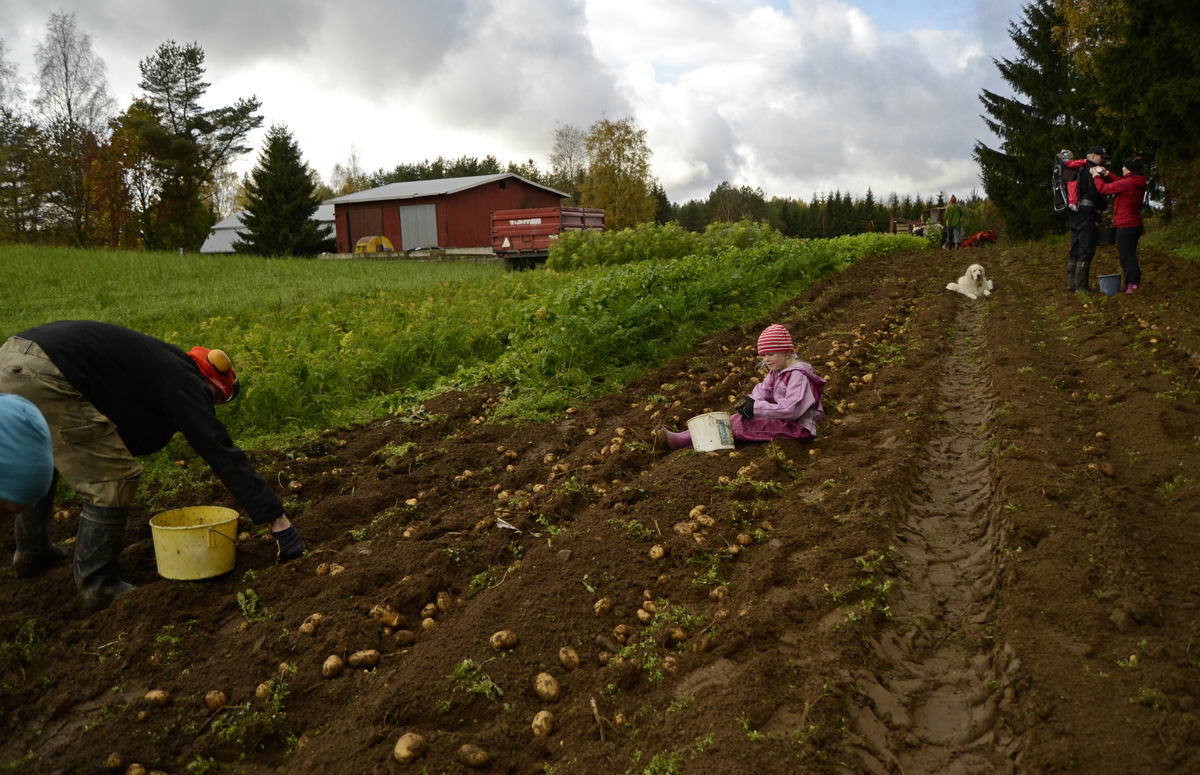 At the same time, our family experienced a shock when we found out that my father was seriously ill. The result was that besides looking back how it all began with SaimaaLife, I made a journey to the roots of my life in general too.
How do I want to use the time that has given to me? is a question that is good to ask yourself every now and then.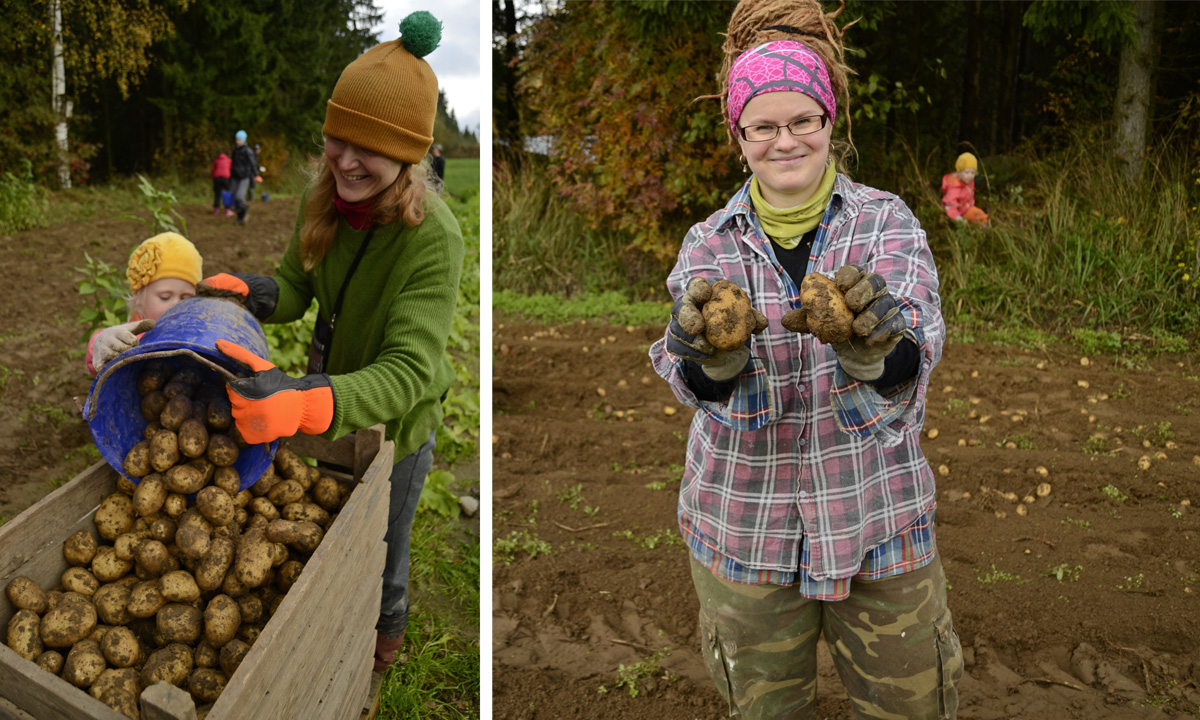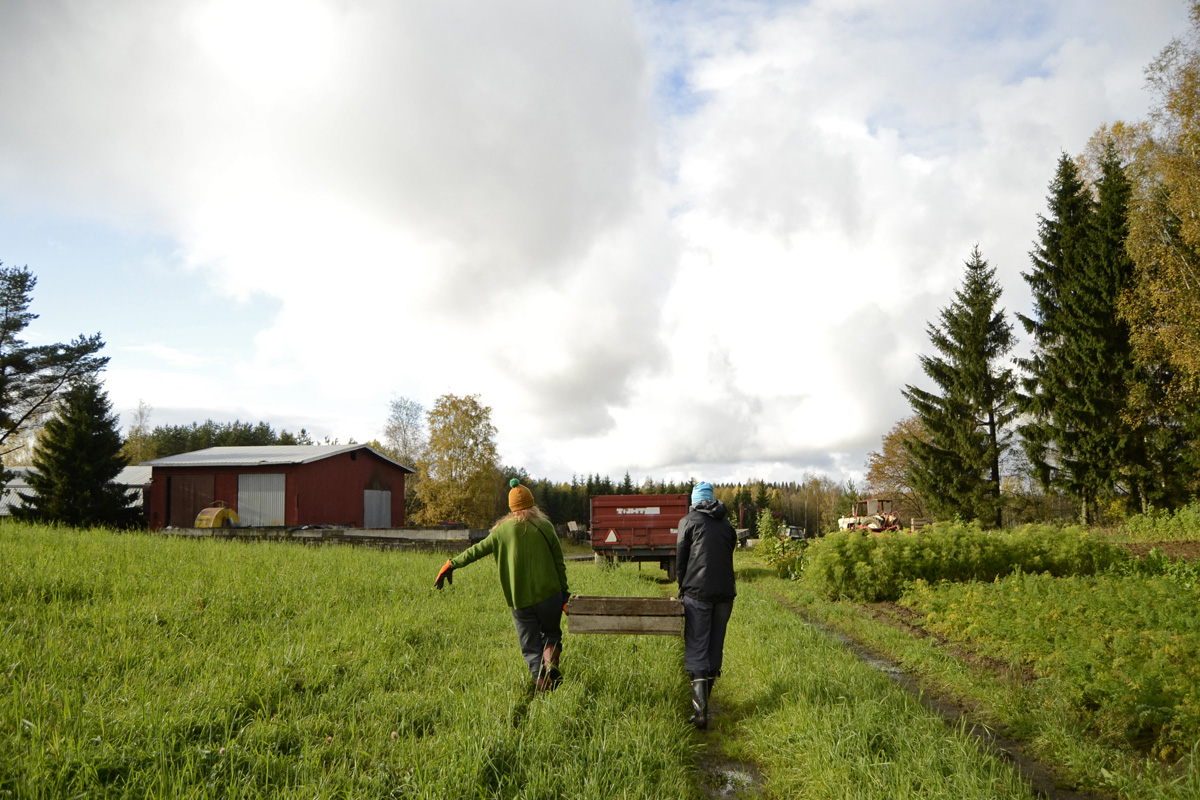 My journey continues, and together with my team we are working hard at the moment to ensure the continuity of SaimaaLife. The result is still uncertain but we all agreed that first and foremost the soul of SaimaaLife is included to the sentence "A life story from Finland".
When I thought about one of my favorite blog story I smiled. The sentence felt good in my heart.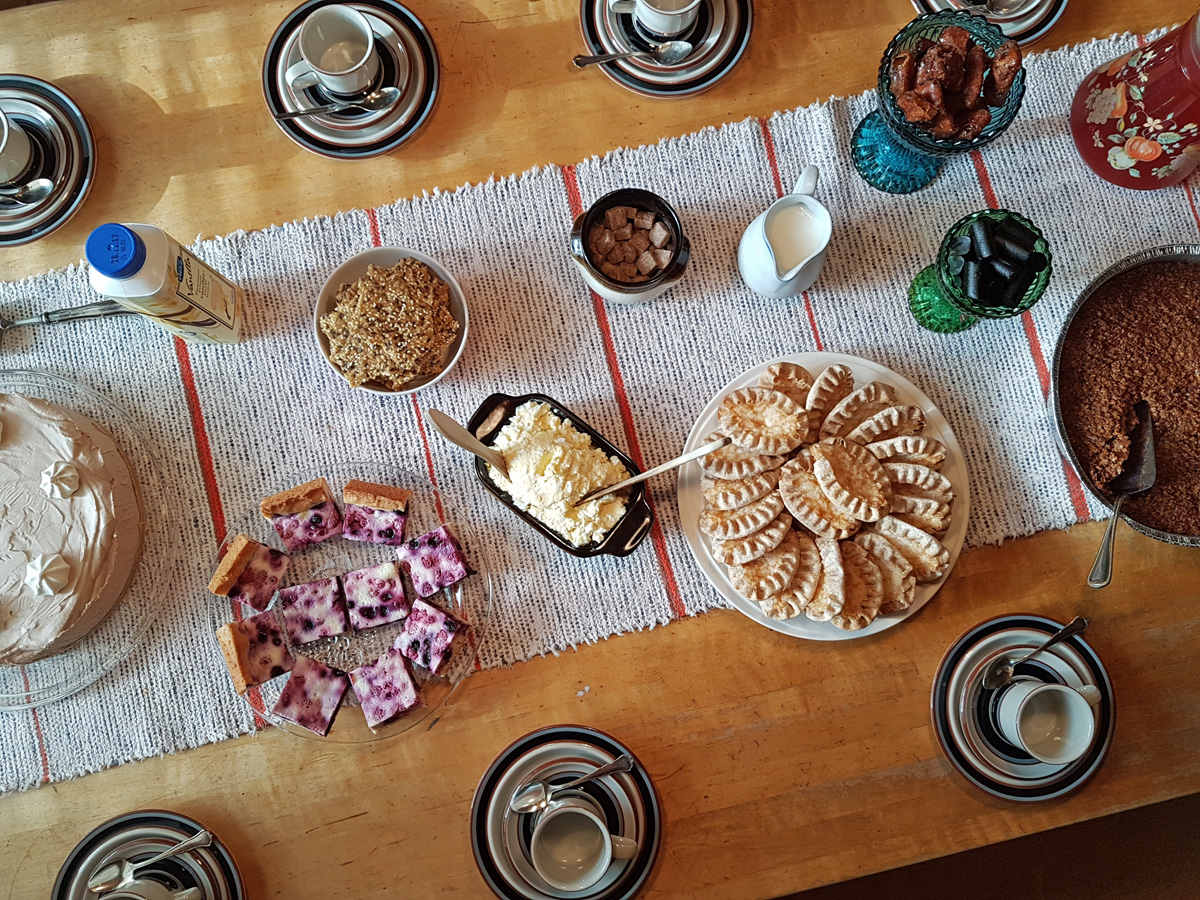 "Be like a tree.
Stay grounded.
Connect with your roots.
Turn over a new leaf.
Bend before your break.
Enjoy your unique natural beauty.
Keep growing."
– Joanne Rapids-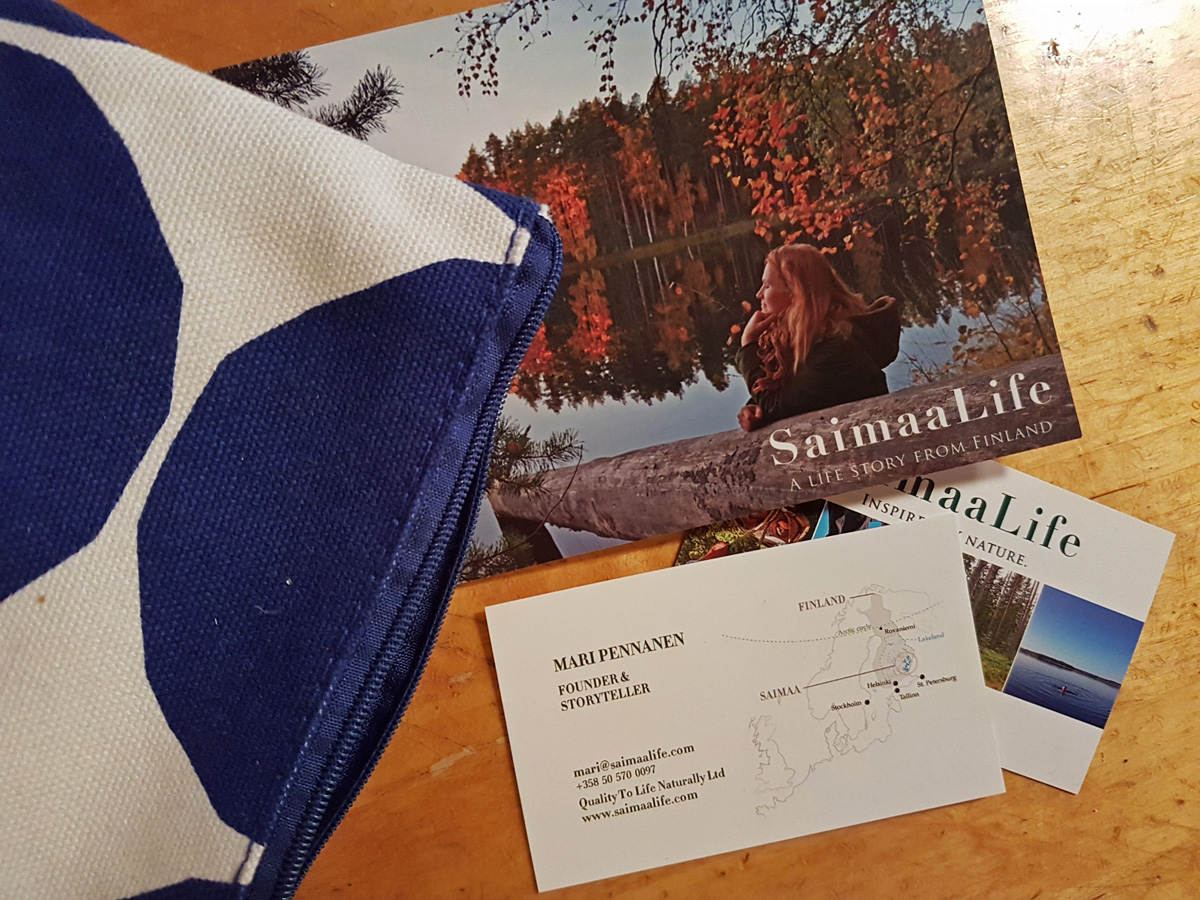 On this Saturday, when we were harvesting potatoes at my parents' farm, I gave my homecoming gifts from Japan to my family and showed them materials that we made for Tourism Expo Japan. It was all fun but the day was special in other ways too.
Join me to spend a peaceful moment at my mom's vegetable garden and I will tell you more about our day!
For the best experience, please watch this 360° video in Youtube app with virtual reality headset and remember to turn on HD! Tap on Youtube icon in the player below or open this link https://youtu.be/ng03He4ncmY in your Youtube app.