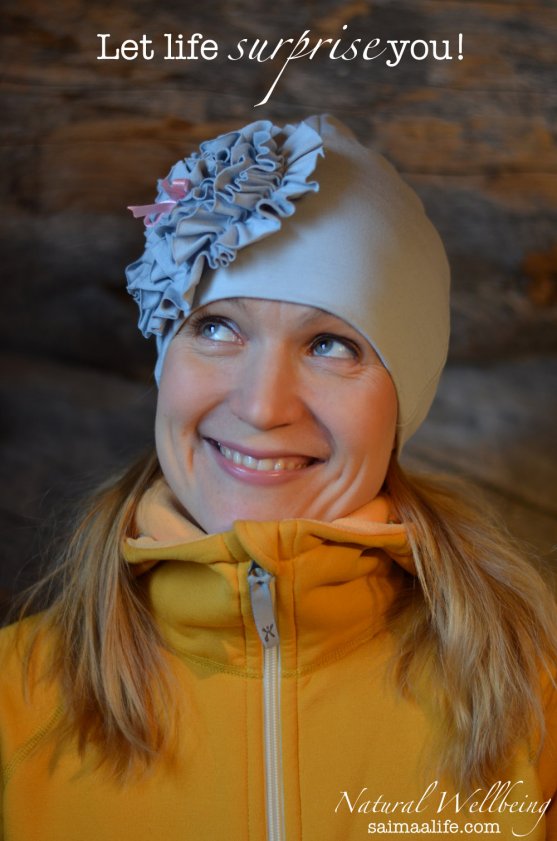 I have a habit to buy one Christmas present for myself every year. This year I don´t have to do that because mail brought me a surprise gift today. It's this beautiful grey-pink rose beanie, handmade by Finnish Nopsupopsu. I love it! It is as beautiful as my yellow rose beanie. The one I bought a year ago.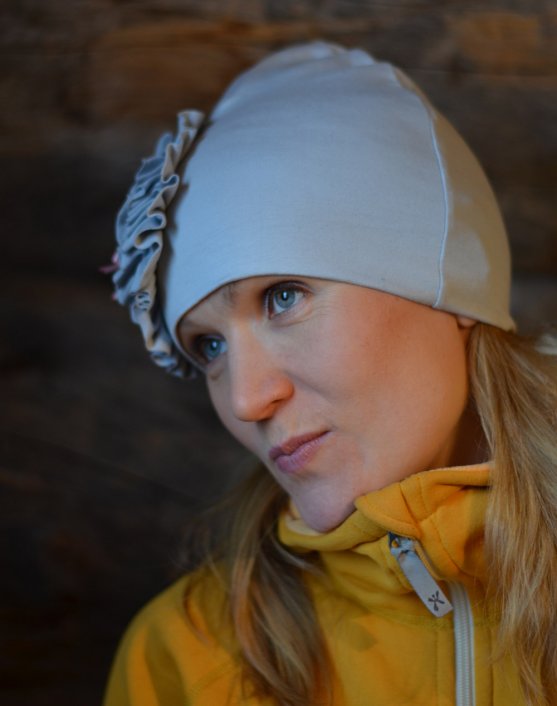 After opening my present I called to Sofia Lahtinen, the owner of Nopsupopsu, to thank her. I was also curious to know could my international readers buy a beanie from her. Even though her webstore is only in Finnish. Sofia´s answer was "Of course!"
So, my dear international readers! If you would like to have this kind of a rose beanie to delight your days too, send a mail to [email protected]. You can talk about the details with Sofia. Like what color and fabric you want your beanie to be.
You will find some photos of different kinds of rose beanies for children and women from Nopsupopsu´s webstore.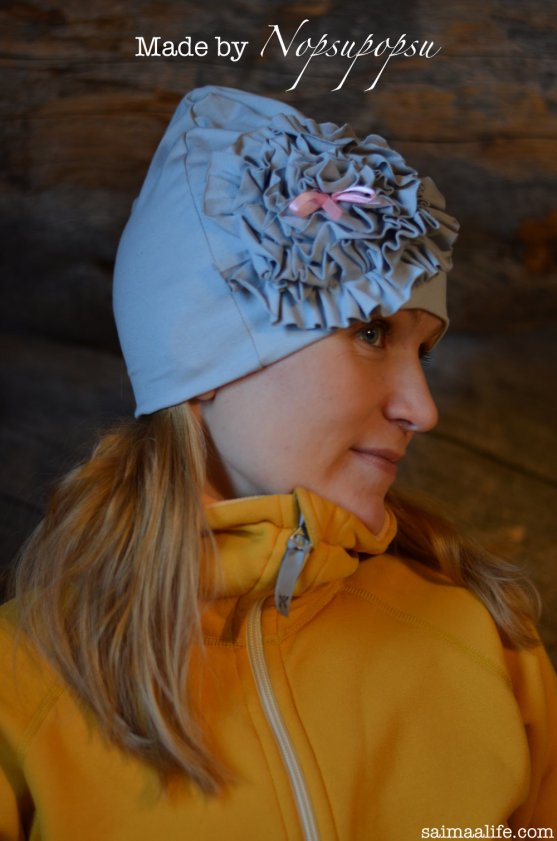 My ultimate favorite piece of clothing during this autumn has been Houdini´s yellow Power Houdi fleece jacket. Now I also have new beanie that perfectly goes with it. I have made some wishes to Santa Claus, but I now feel that I don´t actually need anything else. This rosy surprise is more than enough!