365 Ways To Wellbeing – 331st Way
Many people suffer from having their concentration constantly interrupted during workdays. It´s hard to get things done if you lost your thoughts all the time. It can be anything that gets interrupted – an important e-mail, a text message that needs to be answered, a phone call or conversation with a colleague.
My work in the office used to be like that. And it was driving me crazy! Nowadays I work at home. And the same continues. And it´s driving me crazy again!
I warn you! I may explode tonight! That was my first sentence to my husband when he got home from work this day (really nice way to welcome him…). I had tried to work for one important thing for the whole day because it needed to be done that day. I had tried to start my work more than dozen of times. But every time I tried to work, Unna or Liilia or both had interrupted me. I hoped to got them to have their nap at the same time but without success. So at the time my husband came home from work my blood pressure was HIGH!
Luckily My husband understood right away my situation. Even though he was tired, he promised to take care of the girls so that I was able to finish my work. He also suggested me to take Unna´s headphones and go to work to our sauna to get 100% peace and silence to concentrate on working.
So that's was I did this evening! It was so great! I couldn´t hear anything from the living room and NOTHING interrupted me for the whole time I was working. Luxurious 🙂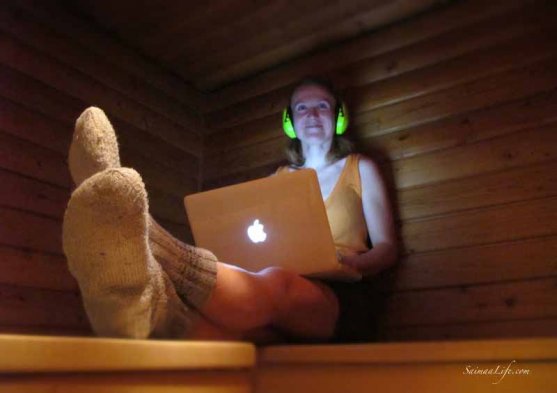 Read more about my "Wellbeing Challenge 2013 – 365 ways to wellbeing".