365 Ways To Wellbeing – 291st Way
This autumn has been all about surviving my crisis. Via that process the word self-knowledge and its broadness has opened up to me in much deeper level than before.
I´ve realized that…
…roots don't mean only the roots and the history of your family, but also roots and history of your home region, country and culture. Even the common roots of human beings and mankind.
…how important it´s to get to know your roots in its entirety. Not only the fun things but also -and especially- the difficult things. The hard and dark stuff.
…the better you know your roots, the better you are able to understand yourself and how you´ve become the person you are right now.
…the better self-knowledge and understanding you have, the better possibilities you have to take care of your wellbeing in the future. The better possibilities you have for real happiness.
This day it was all about getting to know my childhood roots. We harvested carrots, beetroots and swedes with my mother and the girls. While working I was asking my mother about my childhood. I asked things that I hadn´t had courage to ask before. Things that felt important to ask now.
I felt that some new small pieces in my life's puzzle found their place. I was again able to understand myself a little better. It felt good, really good 🙂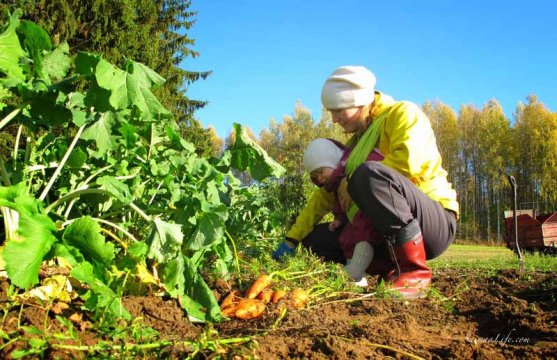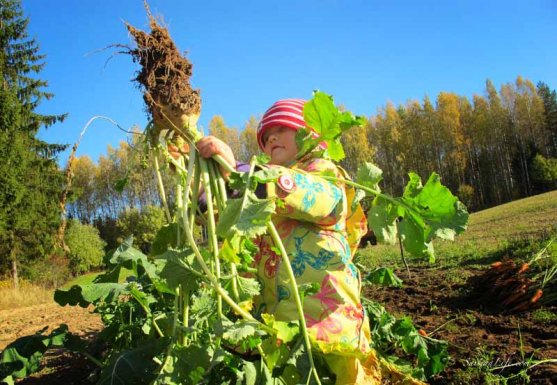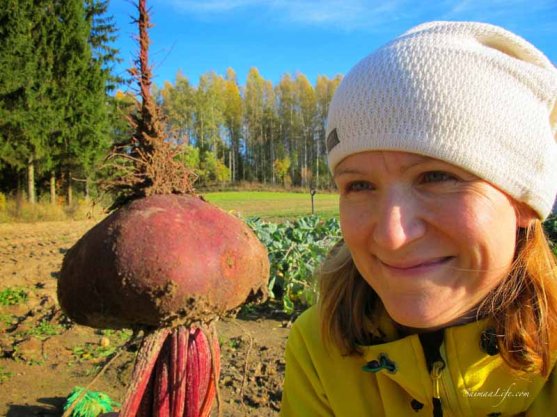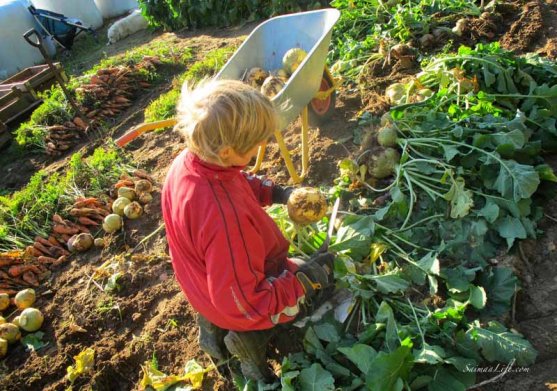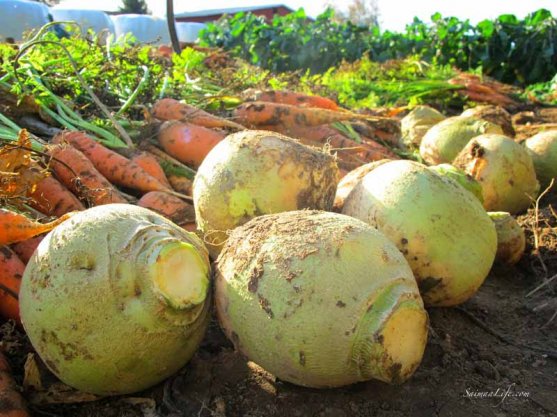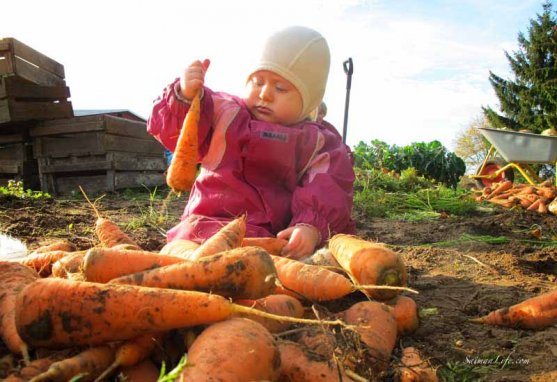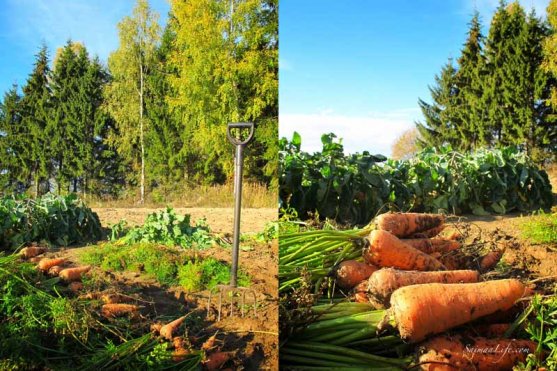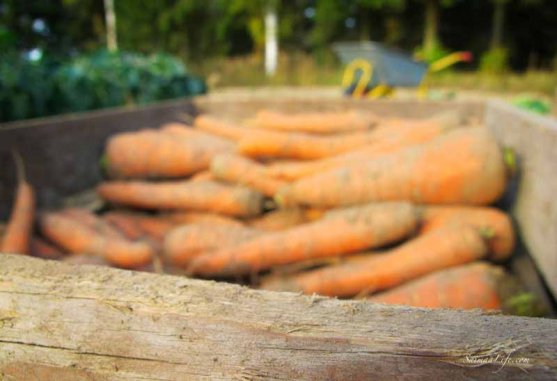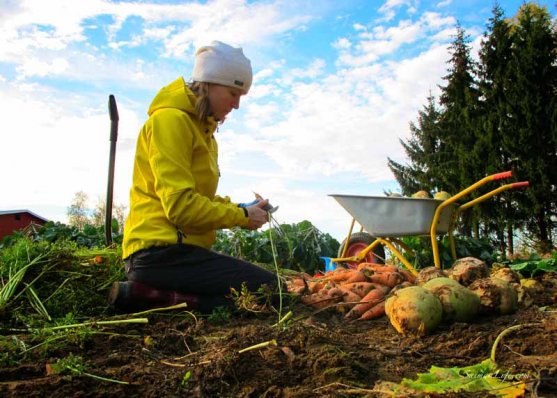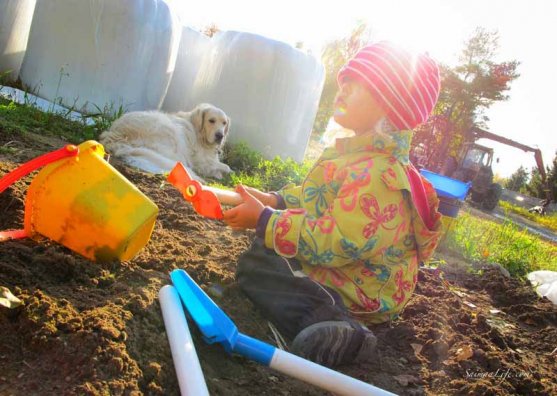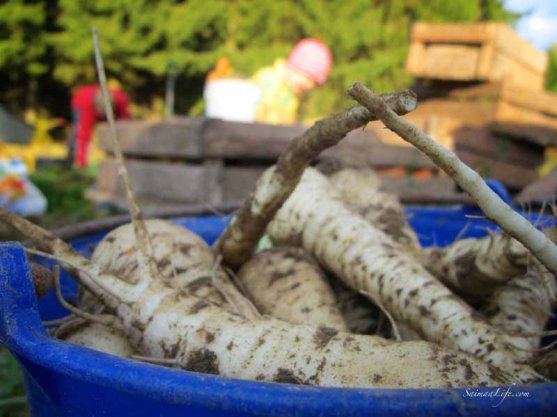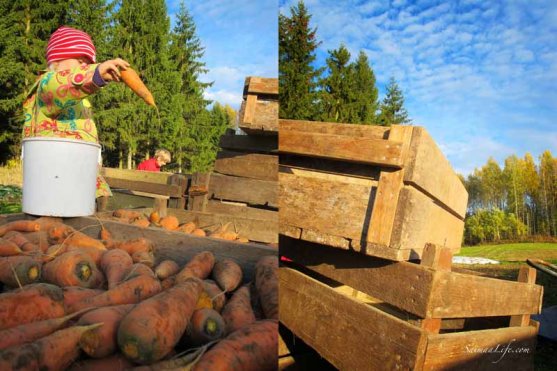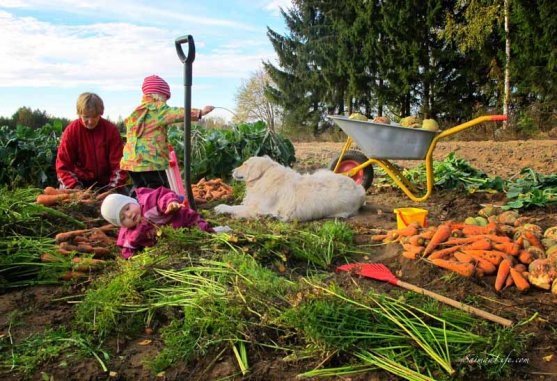 Read more about my "Wellbeing Challenge 2013 – 365 Ways To Wellbeing".