"So, I came here to learn to be myself, not how to act."
Me and the actress Aino Mankonen had just met and I had told her how its hard for me to show what I really feel inside me.
I had met Aino a couple of times before and every time I had felt really good and easy to be around her. That´s why she was one that I though about when I tried to figure out who could help me to get over my fear of putting myself out there.
I was so happy when she said "Yes, I´d love to help you out!".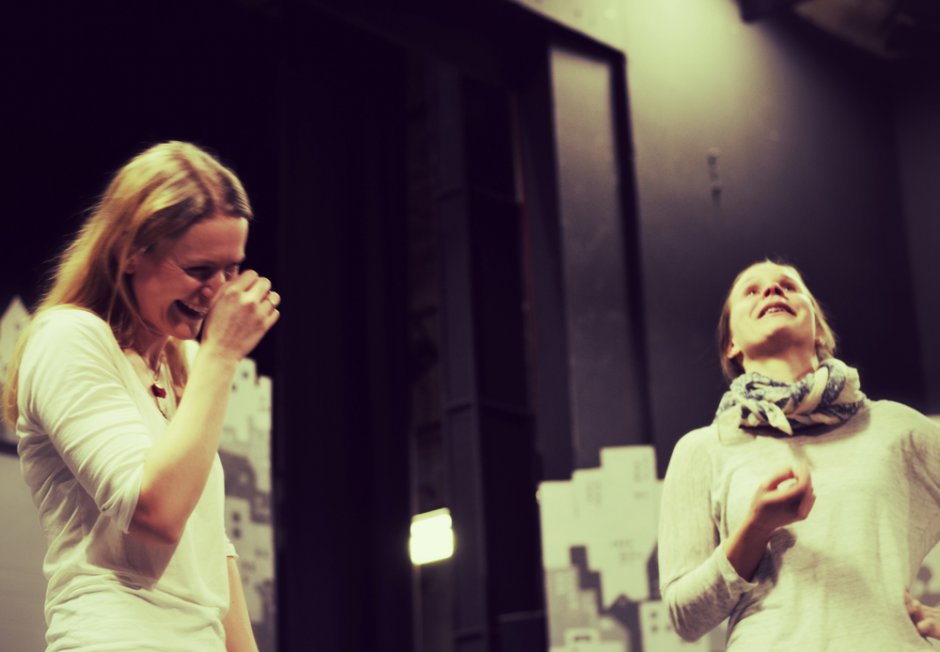 When me and my husband met Aino at the Savonlinna city theater I had prepared myself not to think anything. I had decided to be open-minded and do everything Aino would ask me to do. And I had decided to forget about the fact that my husband would film the whole thing.
"I only wish that I don´t start to cry." was my last words before opening the theater door.
But only after 10 minutes there I was, sobbing and crying.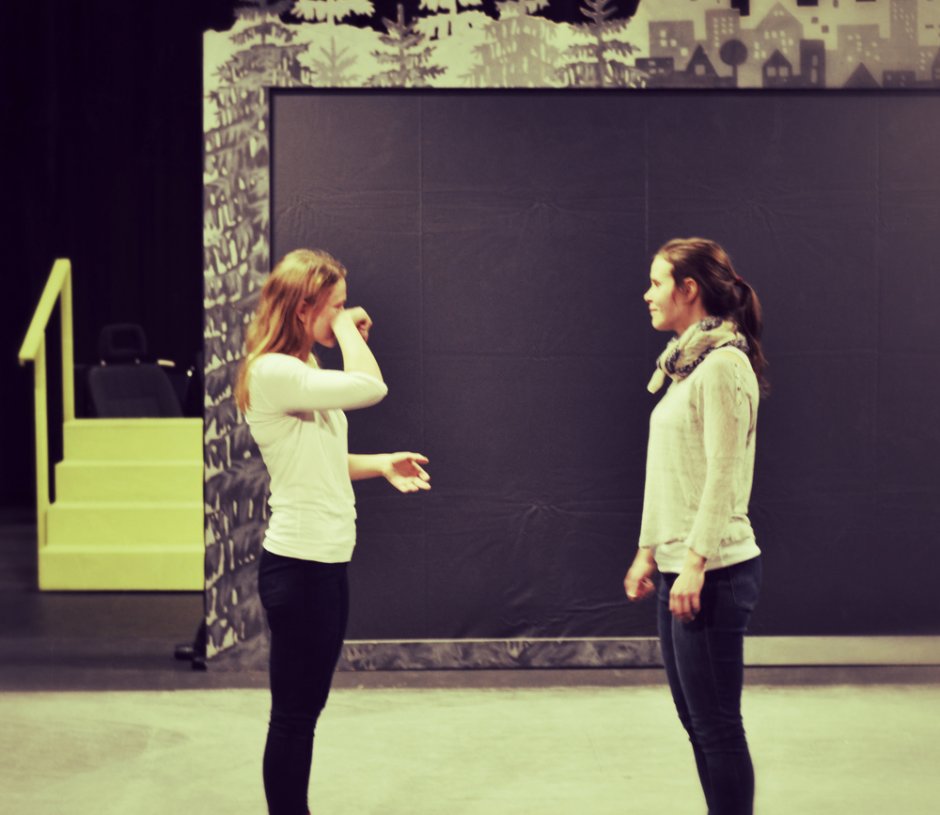 "It´s so silly but I´m afraid that I do something wrong. It´s so hard to let go!"
Yep. I had taken myself to the situation where I needed to face the "Miss Demanding" inside me. The one who always wanted to do things right.
"And I hate that I´m crying again!"
Another face-to-face meeting with myself. Countless are the ways I've tried to hide my sensitivity from the others.
Who wants to see sensitive and uncertain people when there are so many tough and confident people out there?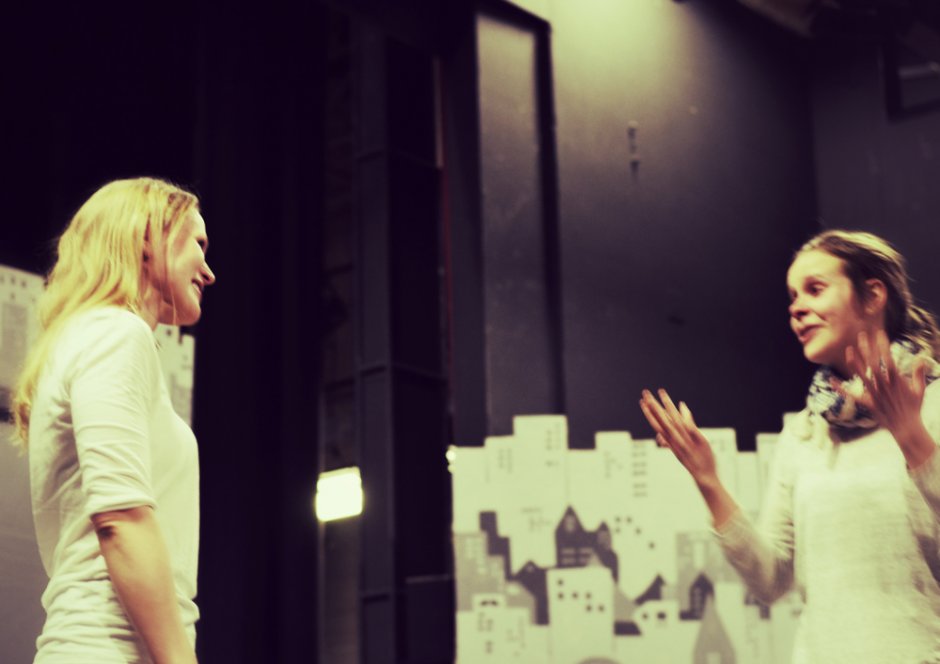 But then it was over. And I survived.
An hour of these kind of drama exercises equal at least ten appointments with the psychologist, I said to my husband when we were driving home. I felt so good and light after doing everything Aino asked me to do.
I was amazed how powerful those kind of exercises are when you're working with your emotional gridlocks.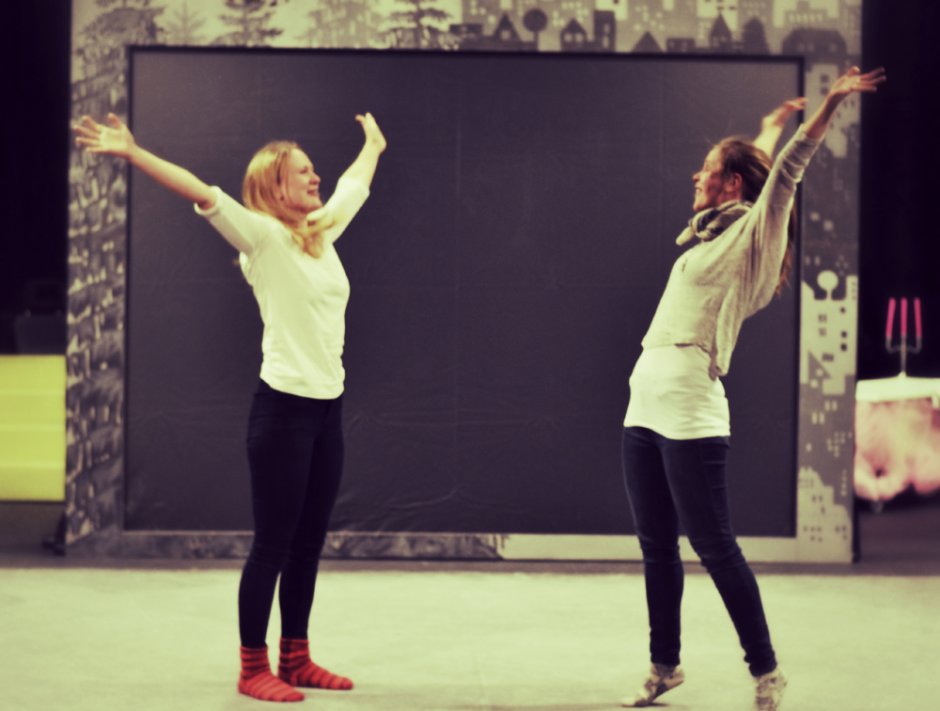 We easily think that our "not so brilliant" features are our fault, but that's not always the case. I realized that again during our theater day.
We learn to demand perfection from ourselves in the world that so highly values perfection.
Being too sensitive is often bad in working life. If you cry, it's often considered as a sign of weakness. No wonder we learn to hide our sensitivity and develop a thick skin that nothing or no one can hurt. Or so we believe. Harsh words can hurt more than a bullet, so we think it may be wiser to protect you than let them hurt your heart.
We all want to be likeable and there´s nothing wrong with that.
But along the way we start to limit ourselves. We start to build up walls around us. We show only what we think is acceptable and what people might like. So that we would be likeable too. But without noticing we end up pretending to be something else than we really are. And that's what makes us to lost the connection to ourselves.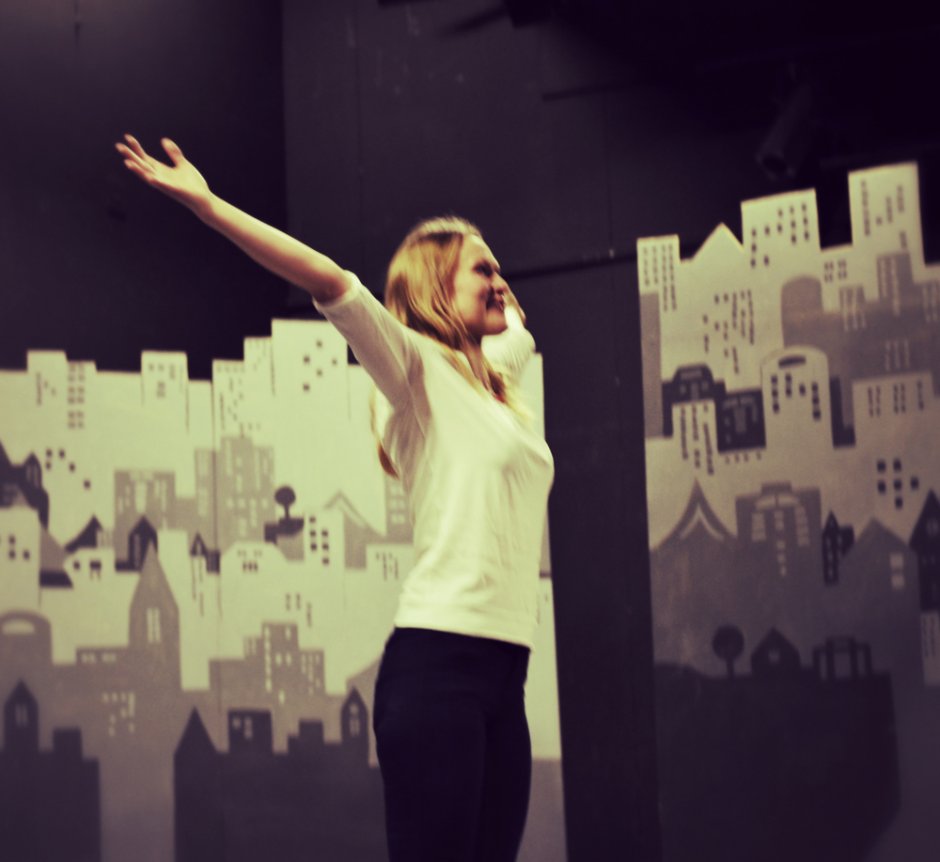 No matter what the reasons behind our behaviour are, it is us who can make the difference. It's us who change ourselves.
When I saw the video about me and Aino for the first time I – surprise, surprise – cried. There I was on the stage, speaking, laughing, crying and again laughing. Just being the imperfect me, without limitations. That´s who I really am., I thought. And I kinda like that person just the way she is.
I had faced my fear and let the real me out. I didn´t feel bad, on the contrary I felt great. I felt free.
A journalist asked me years ago what is my life motto. Back then I answered that I didn't have one. But after my theater experience I now had a motto:
"STAY SENSITIVE, GROW STRONG BUT MOST OF ALL HAVE COURAGE TO BE YOU.".
Then I laughed because I remembered what I had said to Aino after letting go of my fear:
"If I am able to do this, WHAT ELSE I'm capable of?!"