I think it was in autumn 2013 when I said to my husband that "Now I´ll invest in my mental wellbeing. And when I'm done with my mind I'll start to concentrate on my physical wellbeing again".
Now is the time!
After dedicating year 2014 for the wellbeing of mind, I will dedicate year 2015 for the wellbeing of body.
Natural and healthy food is part of it.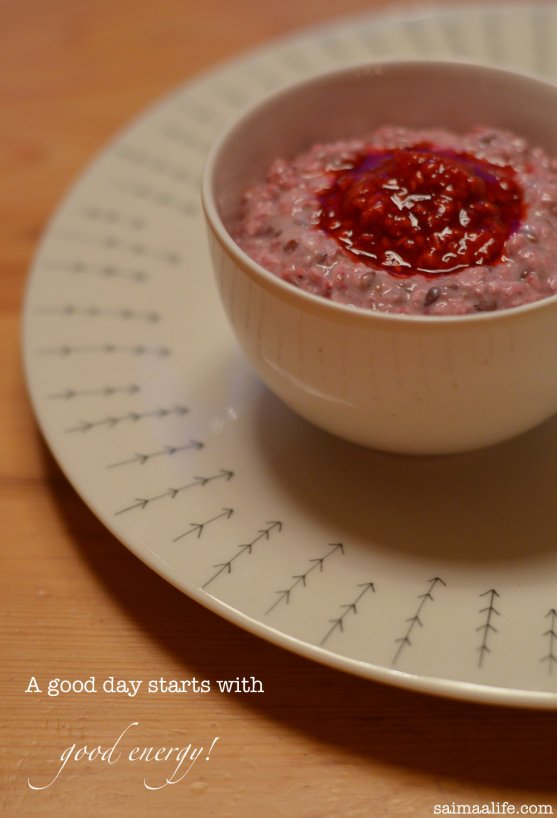 Overnight oatmeals. That´s what I'm interested in.
I´ve tested overnight oats with rasberries, black & red currants, blueberries and strawberries. I love them all! Our kids (and my husband) love the last two.
I recommend you to try too. Just Google "overnight oats recipes" and you´ll find plenty of different options.
Just make some easy preparations before going to bed and you'll have some great energy waiting for you in the fridge in the morning.
I will share my overnight oats recipes later with you after a bit more testing. 🙂