"Ideas are like fish.
If you want to catch little fish, you can stay in the shallow water.
But if you want to catch the big fish, you´ve got to go deeper.
Down deep the fish are more powerful and more pure.
They´re huge and abstract.
And they are very beautiful."
-David Lynch-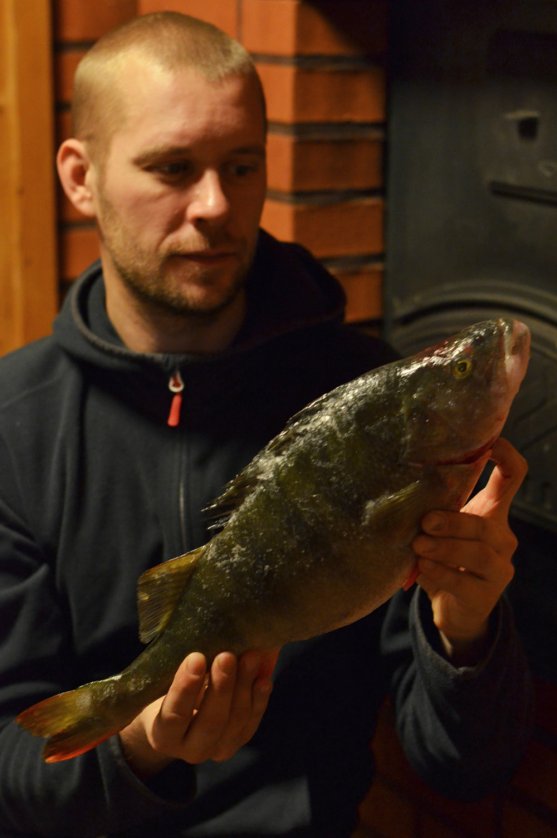 There are a lot of times when my husband comes home from his fishing trip empty handed.
Still he continues to do it all around the year. It´s something that he loves to do and wants to develop himself in.
This day his hard work was rewarded again. His hands were full of fish when coming home, like this perch (1610 g).
Having courage and patience to keep on trying. No matter what it means in your life.
That´s important, I thought today.
That´s the way to become really good at something.
That´s the way to have your reward someday.
The only way.