Another day on lake Puruvesi ahead. Looks like we're going to have a sunny day today!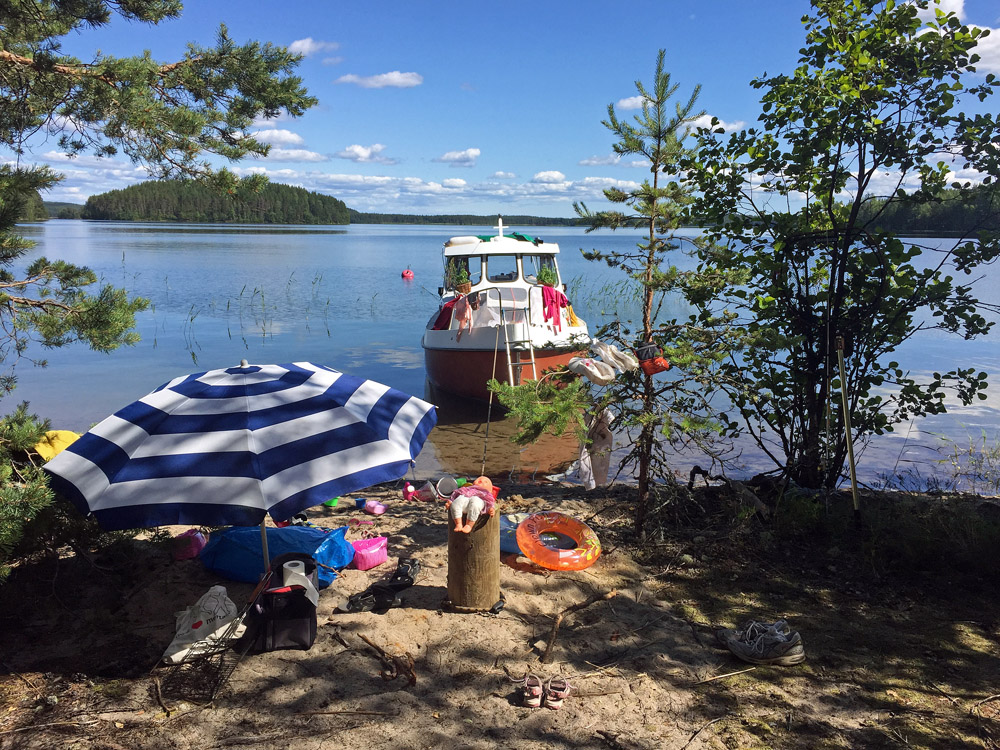 Like you see family Pennanen has settled down to Petri island. This beach is the same where we spent Unna's birthday last year.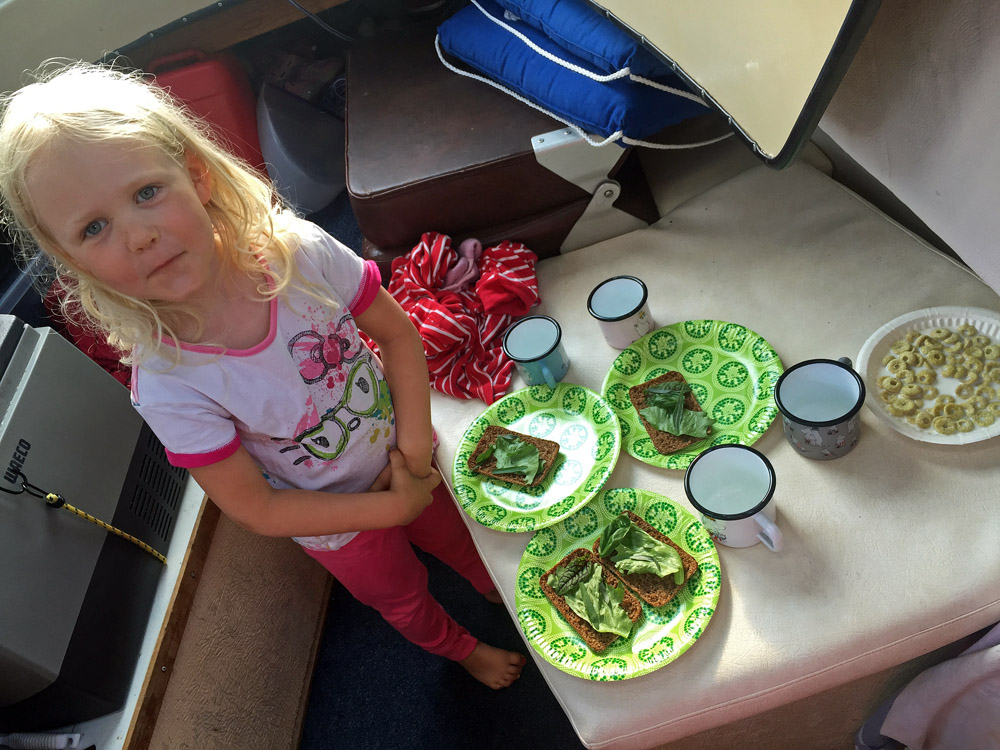 We started the day with Unna's self-made surprise breakfast. How cool is that!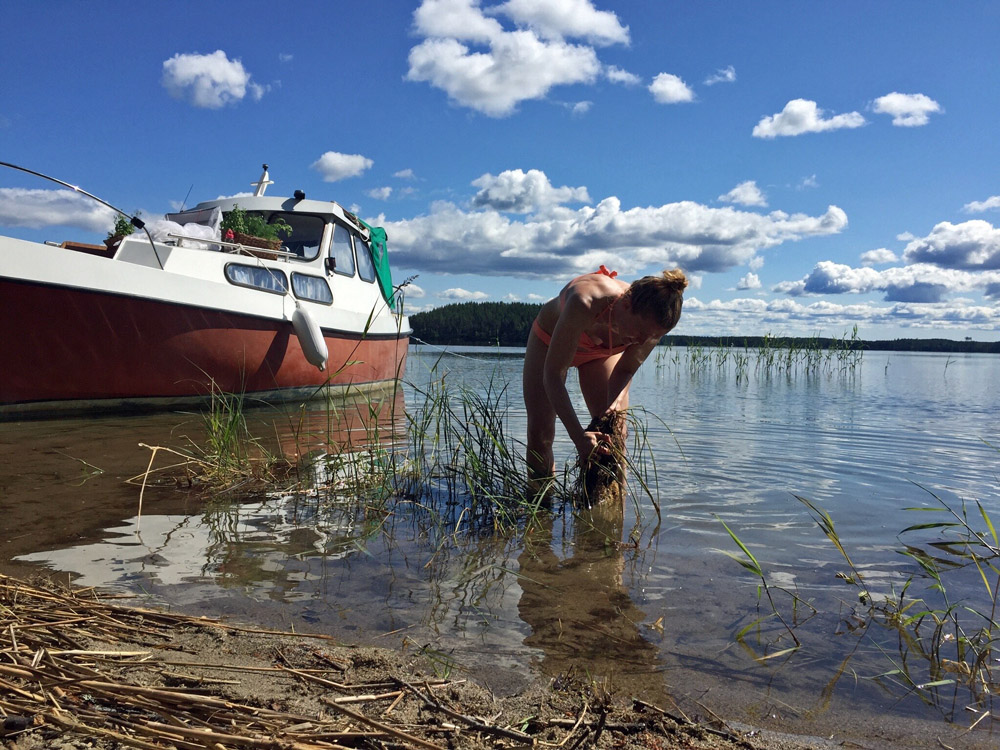 After morning routines it was time for beach life. I continued my "root up the reeds for cleaner beach project" that I had started already during our first evening.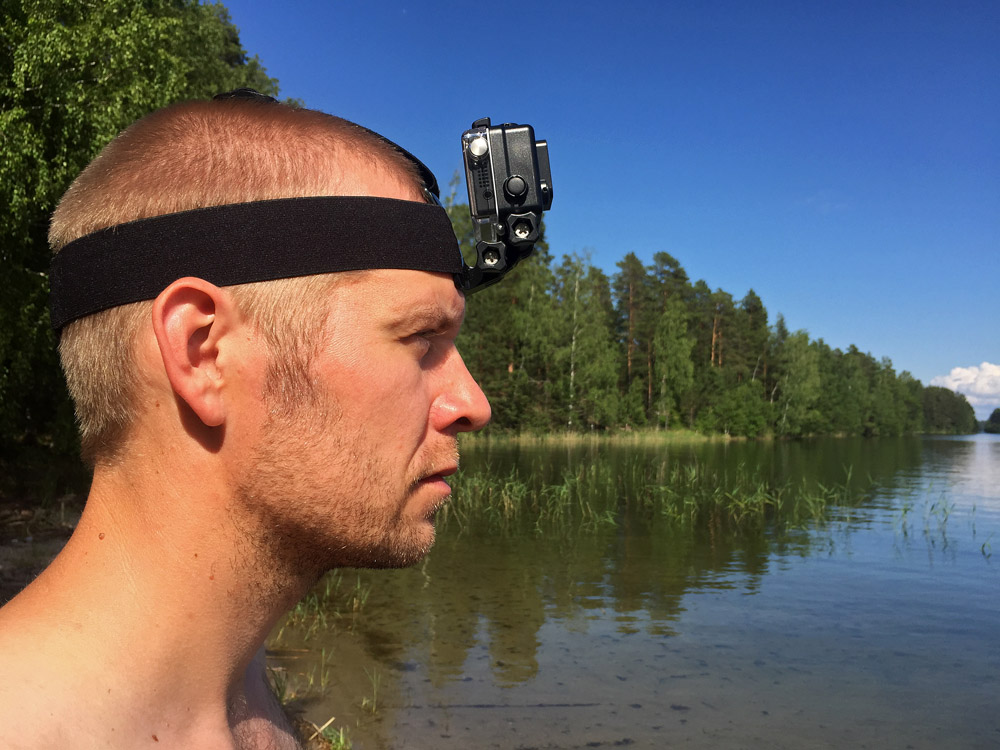 …and Henri tested some underwater video gear. Let's hope we're able to get some nice material for you later!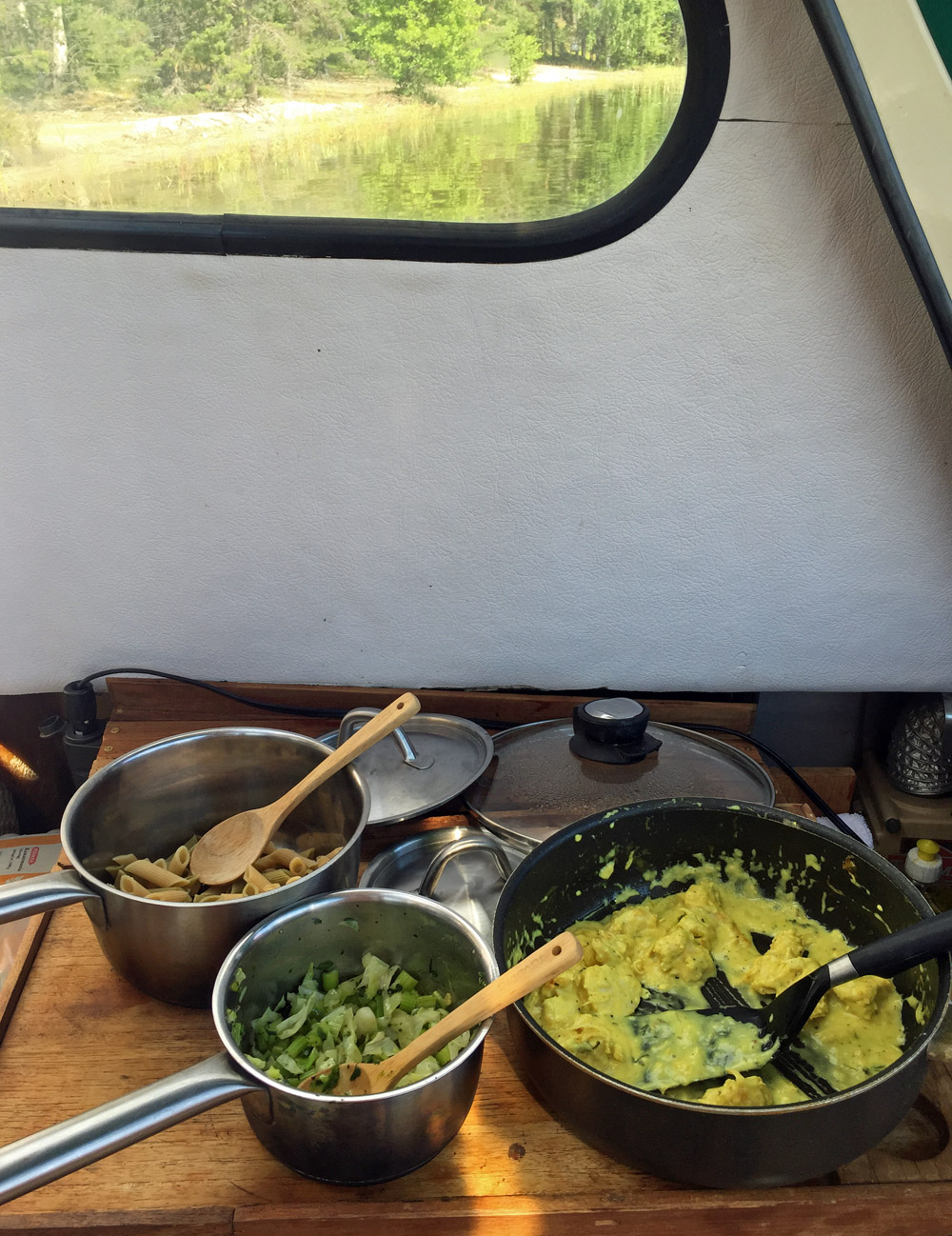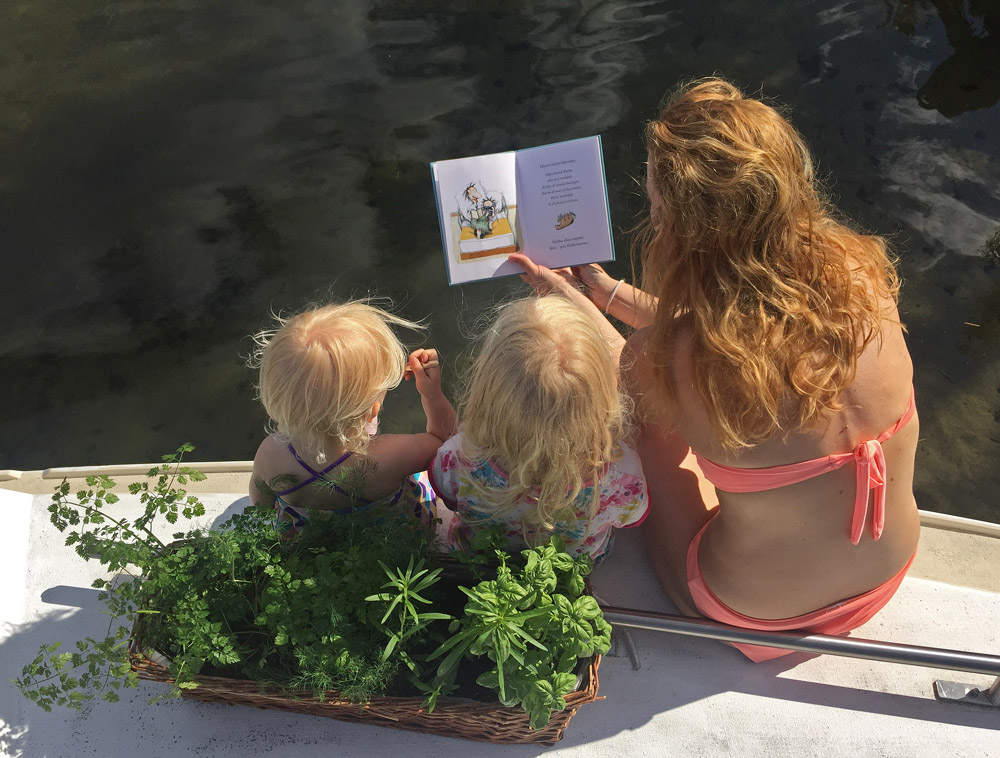 A little bit of peaceful time together before girls' afternoon nap.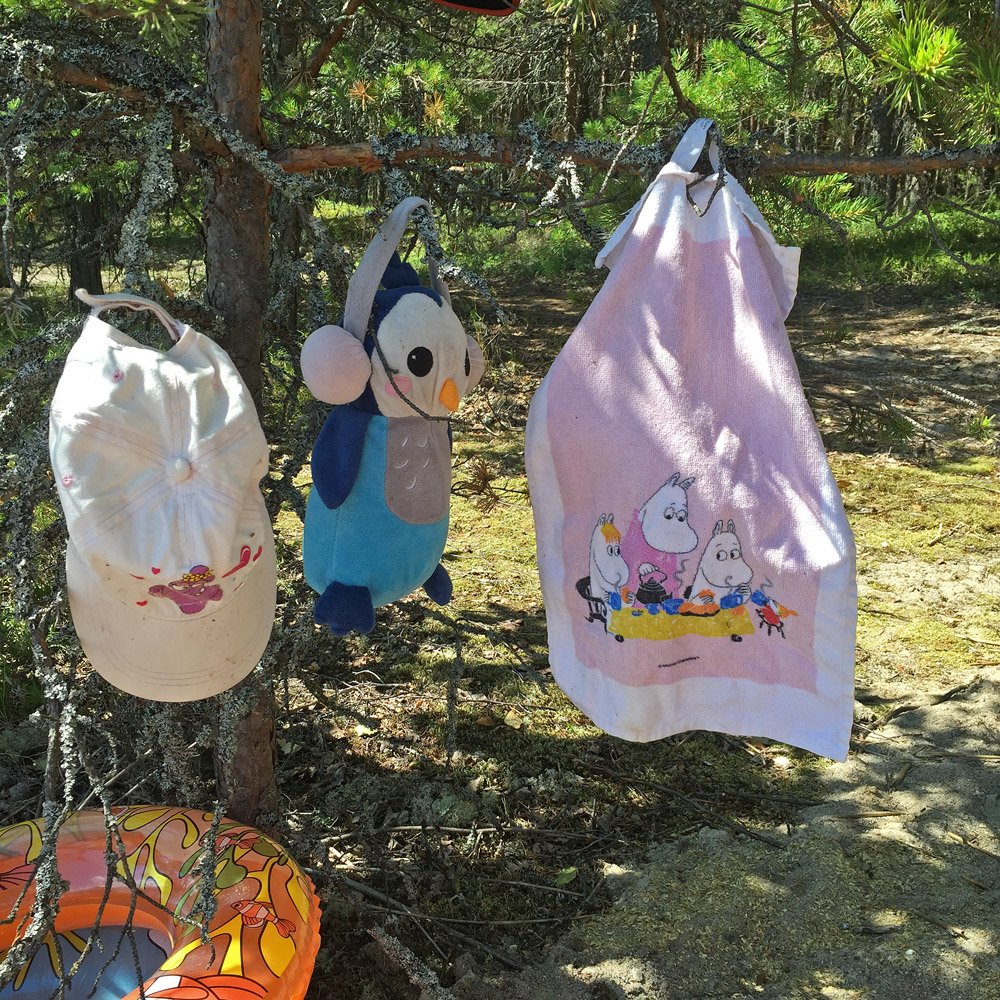 Drying the girls' stuff on a tree branch. Here's just a small part of it!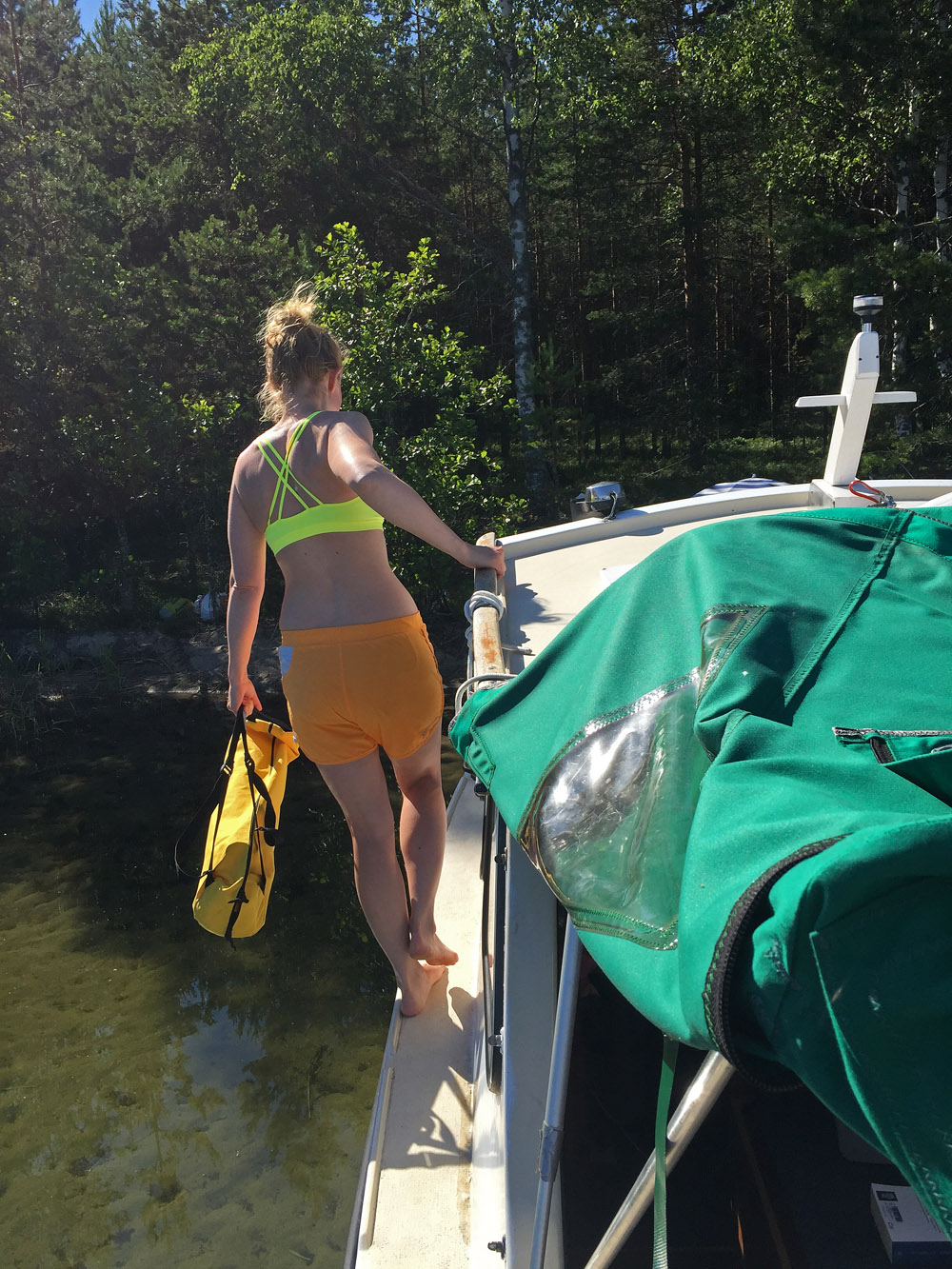 I decided to pamper myself with some yoga outdoors.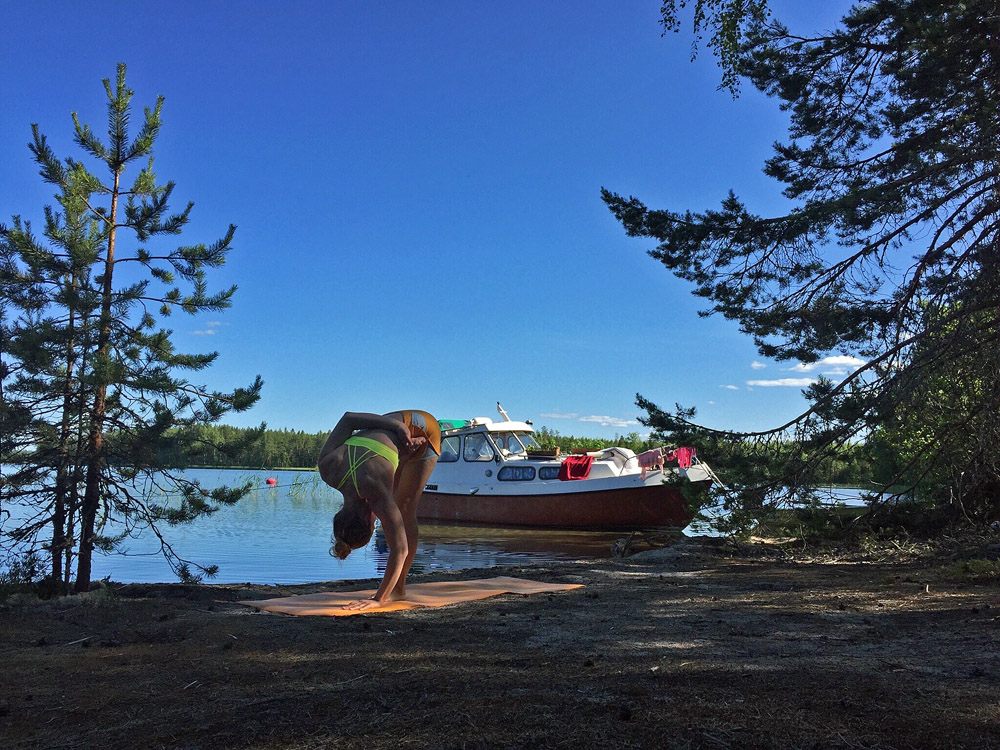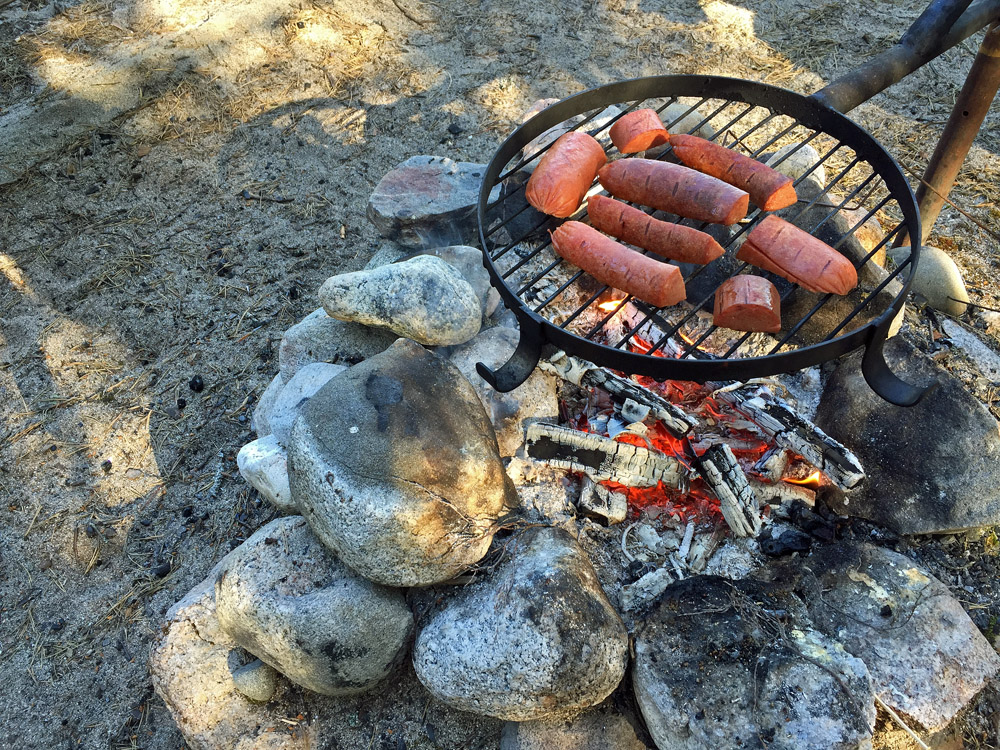 The dinner was simple but delicious. Sausages made out of beef from my parents farm. After tasting these sausages you don't need other kind sausages anymore!
Time spend by the open fire is definitely one of the best parts of beach and boat life.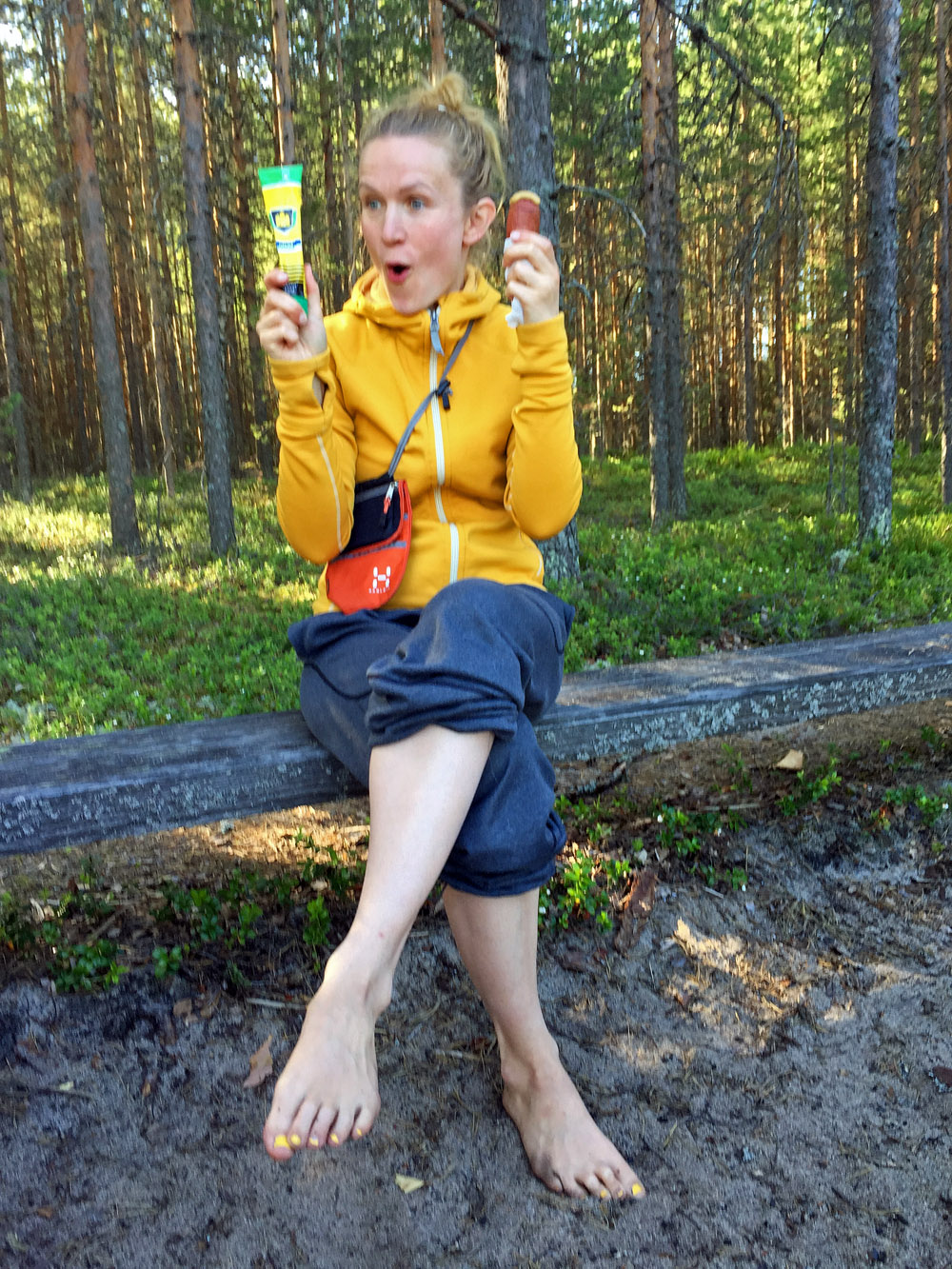 Who wants to have some mustard with her sausage?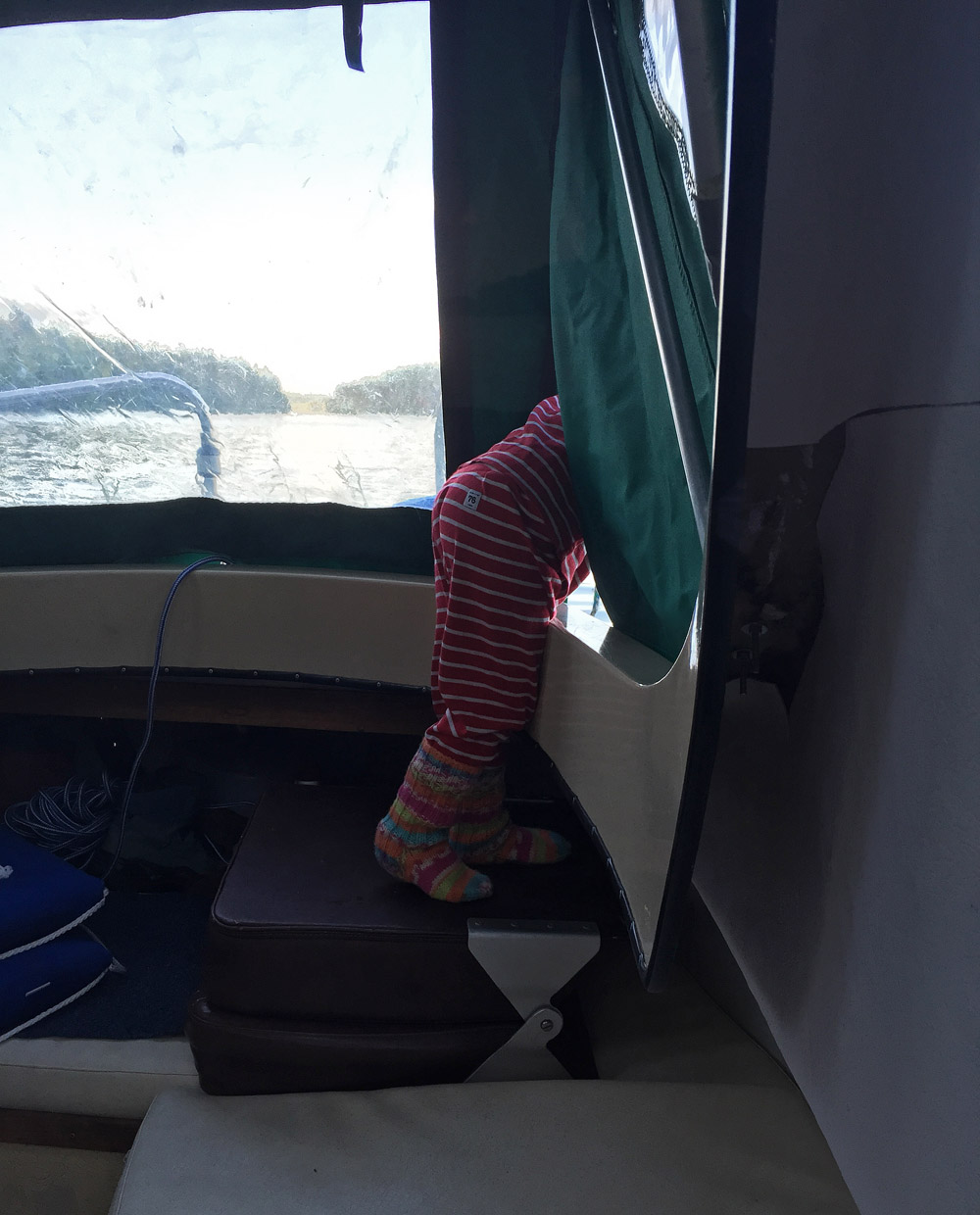 Bye bye dad! Tight lines! Bring us some fish please!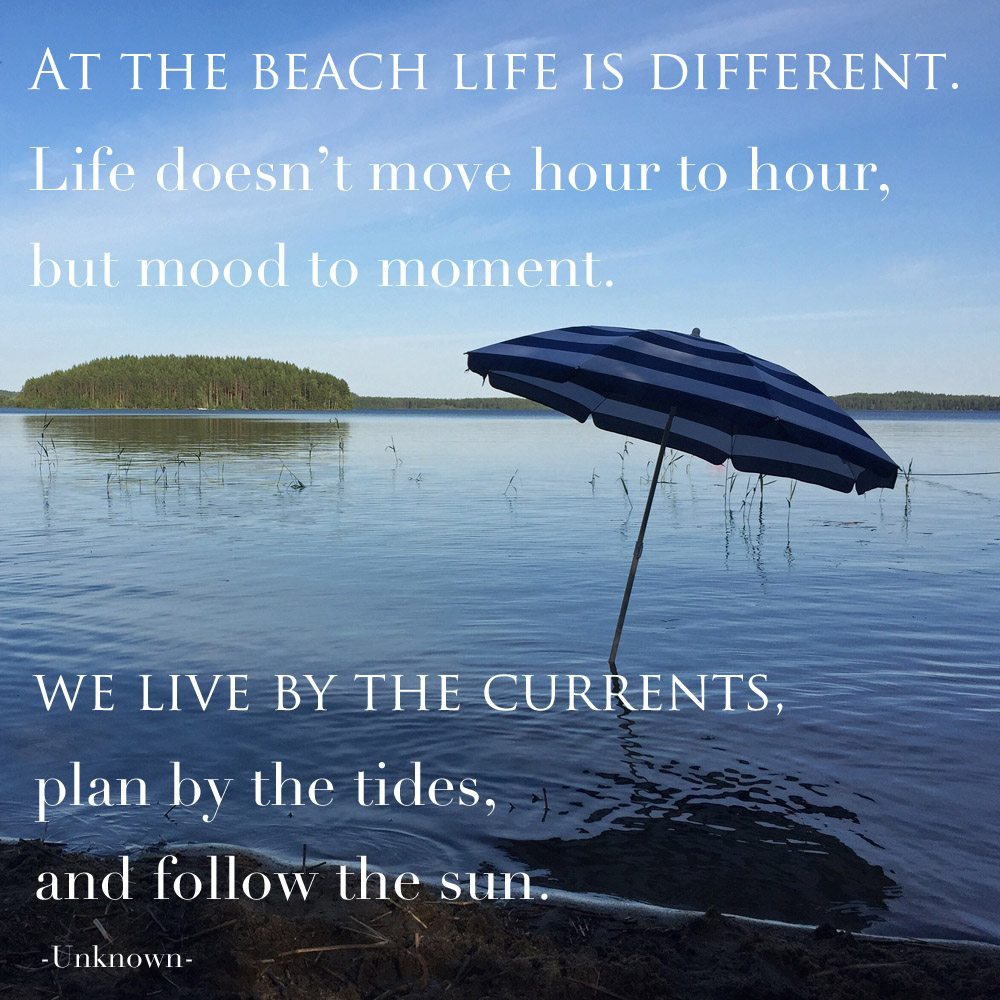 Summer 2015 is all about "Boat life à la #SaimaaLife". Follow our life on lake Puruvesi daily on Facebook, Instagram and Twitter. And while you at it, sign up on our front page to have all our posts straight to your inbox!