365 Ways To Wellbeing – 289th Way
When Sari was visiting us she told me how she had changed oil in her car for the first time in her life time this autumn. She told me how happy she was to notice that she can do it. That gave me an idea…
Me and my husband have a pretty traditional division of work at home. I don´t touch screwdrivers and he doesn´t touch to laundry to generalize it a bit. It has worked for us and I don´t see a point to change it. However, lately we´ve talked about things that we could do for each other. Normally these things are something that we like to do to each other. There is often kind of selfishness involved in many unselfish act. For example when I bake my husband something sweet. I do it because I know he likes sweet but I also do it because I like to bake. It´s something easy and fun to do also for me. Of course there´s nothing wrong with those kinds of things and it´s always nice if you do something for your spouse.
But what about if I´d do something totally unselfish to him to make him happy? Something that would ease up his life and show him my love to him? That is what I decided to do this day.
I cleaned the air trap of our toilet. I did something that is normally my husband´s housework. I also did something that he hates. So when our mutual (male) friend was visiting us I asked him to teach me how to clean the trap. I did it. Almost totally by myself. My husband became very happy about that and I learned something new. I now also know why he hates to do it… 🙂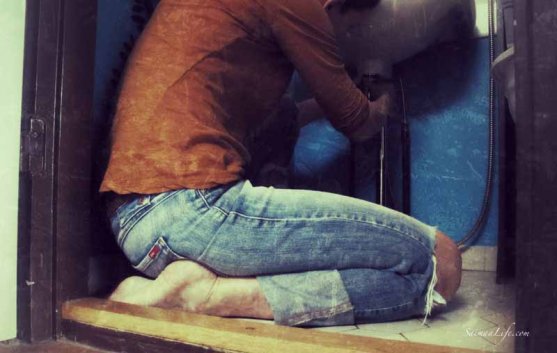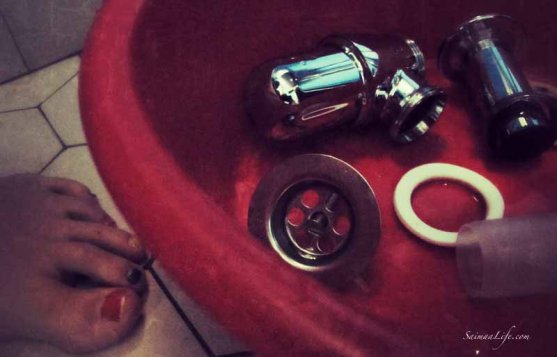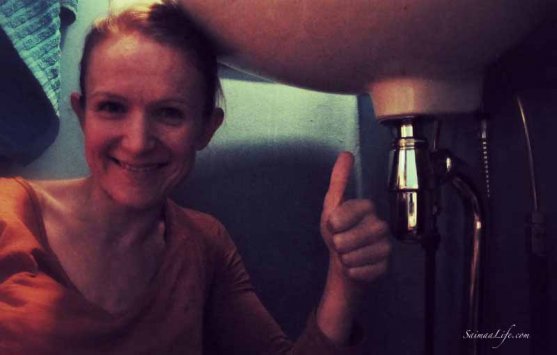 Read more about my "Wellbeing Challenge 2013 – 365 Ways To Wellbeing".