All you need is 24 woolen socks, 24 cloth spins, some woolen yarn, hammer, 2 nails, paper, scissors, hole punch, pen, christmas lights and little bit of imagination for deciding what to put inside the socks 😉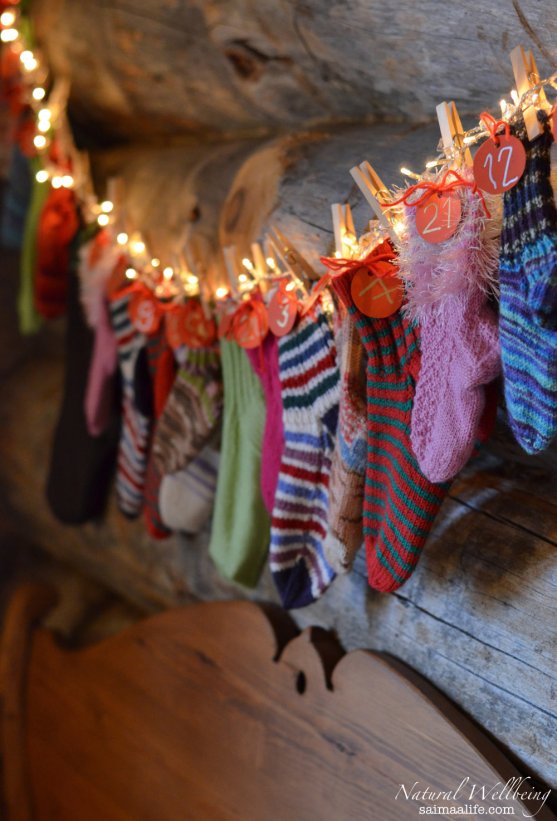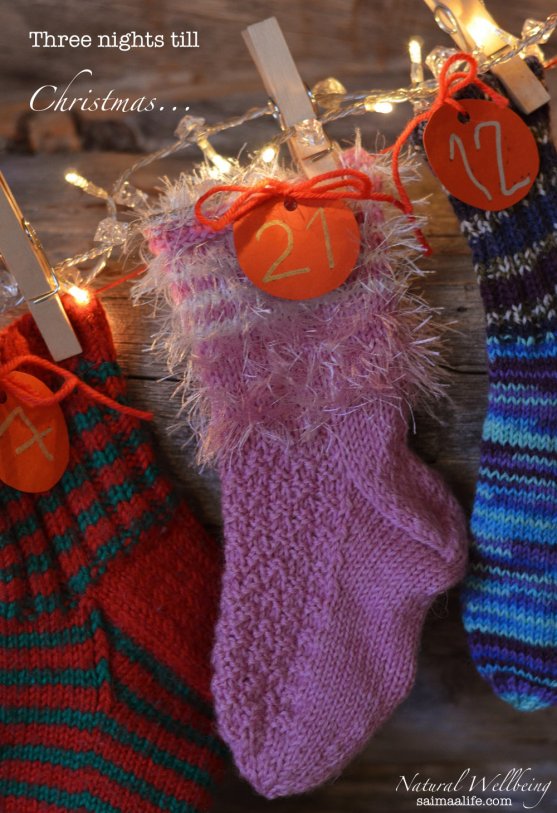 For many years I have dreamed of this kind of a handmade woolen sock Christmas calendar.
This year I finally did it! And we all love i! It has brought so much joy for our family this December!
Handmade Christmas calendar is definitely something that I recommend for you to do too next Christmas!