I felt myself like a small girl in a candy shop when I opened the package from Globe Hope last week. The package was full of beautiful ecological clothes from Globe Hope´s new spring/summer collection 2014 called Africa. Exciting!
I had chosen some sweet piece of clothing from this collection right after their had arrived to Globe Hope´s webstore because I wanted to delight you with them. If you´re interested to see the whole collection, you can download Globe Hope´s SS14 catalogue.
SS14 collection combines colors of Africa to simplistic Scandinavian shapes. Colors + simplicity = I ❤
I was again amazed what kind of treasures Globe Hope was able to design out of recycled and discarded materials. So beautiful in a natural way!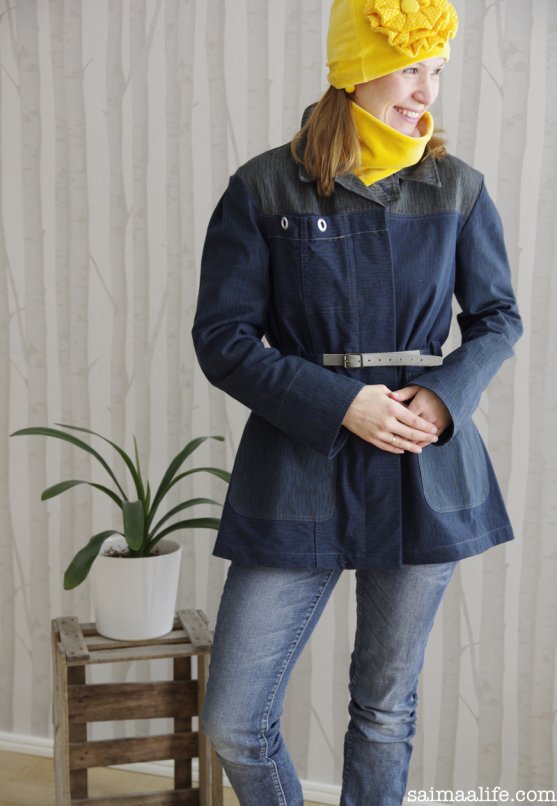 A spring jacket is a part of every woman´s wardrobe. I liked  the belt of Globe Hope´s Misitu jacket  and how it makes the jacket lighter and gives it feminine shape. I also liked the style of the jacket that I felt was a bit like 70´s.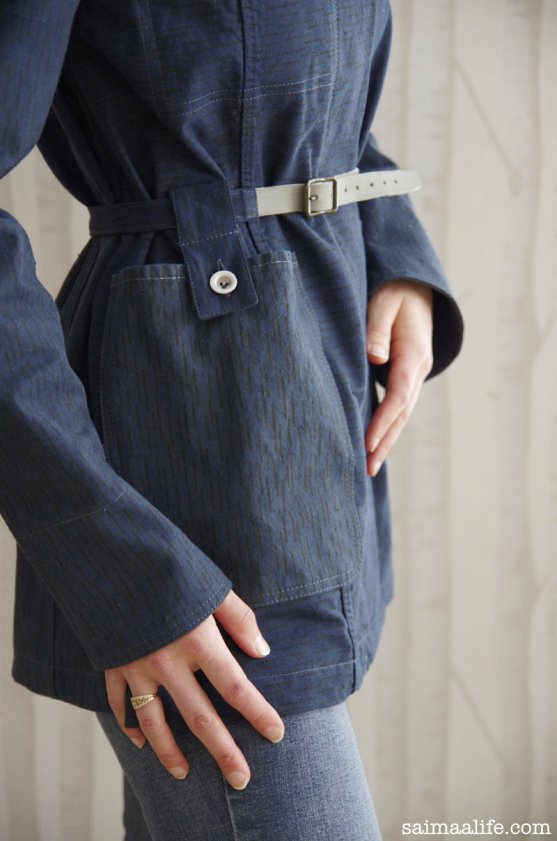 This Globe Hope´s pink Ubao T-shirt was such a surprise for me! I`m not a big fan of T-shirts or dark shade of pink. But this T-shirt was stylish, well-fitting AND comfortable to wear. And I loved that the tail of the shirt was long enough! It feels so uncomfortable if you need to think is your back showing or not when you sit or crouch.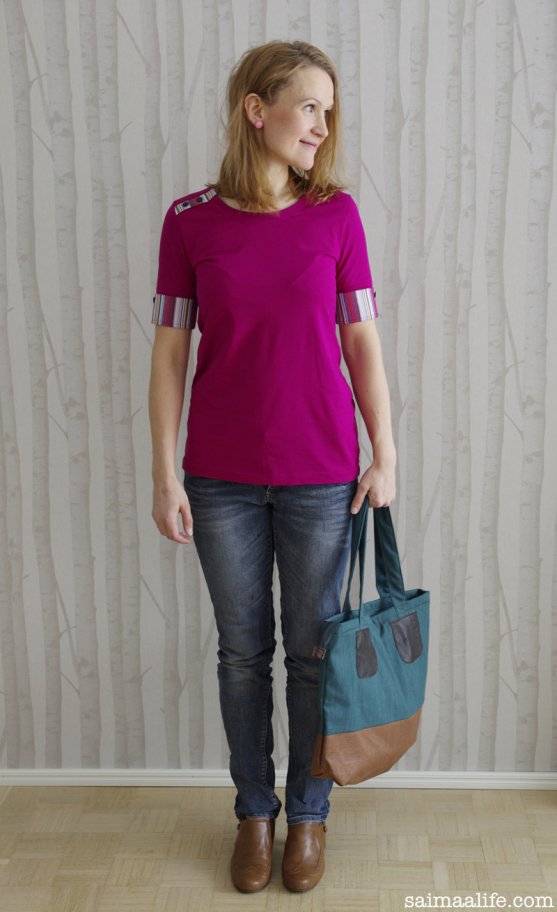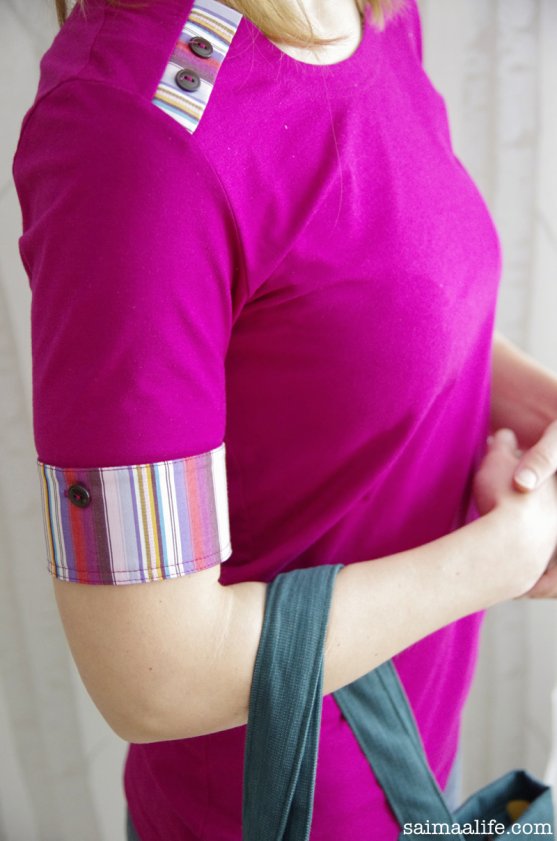 A shoulder bag that is big enough and good to carry. A MUST have. I need space for a laptop, a small camera, wallet, phone, water bottle, and extra clothes and diaper for our youngest one. And for other every woman´s necessities too of course. Globe Hope´s Mfuko shoulder bag is that kind of a bag. Multi-functional and just perfect in every way!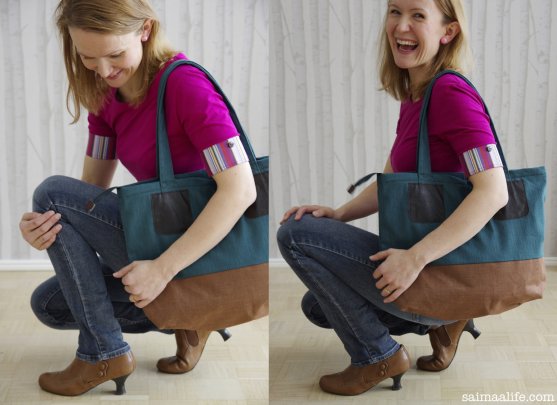 There was one surprise for me in the package. It was these Globe Hope´s Mto stockings (℅). So pretty and summerlike! Some of you may remember my earlier post about me and stockings…I still try to use stockings as seldom as possible but this kind of pretty stockings I`m happy to wear

They fit well with my Klabbi shoes too that you´ve seen many times earlier .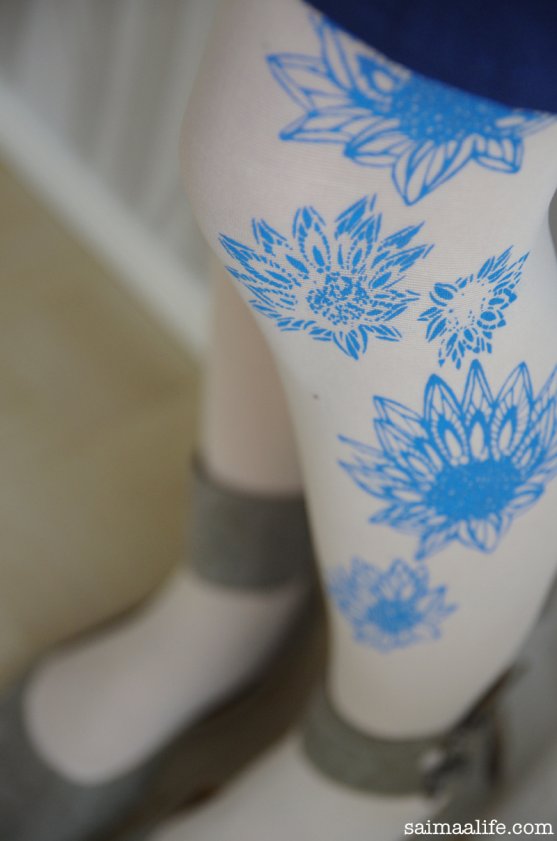 Simple and clear. Practical but feminine. That´s Globe Hope´s Mema dress. I loved it with white simple high heels and with Globe Hope´s Pisara earrings. I could wear this in a summer party or on a boat trip. Goes well both in a city and in nature. Definitely my kind of a dress!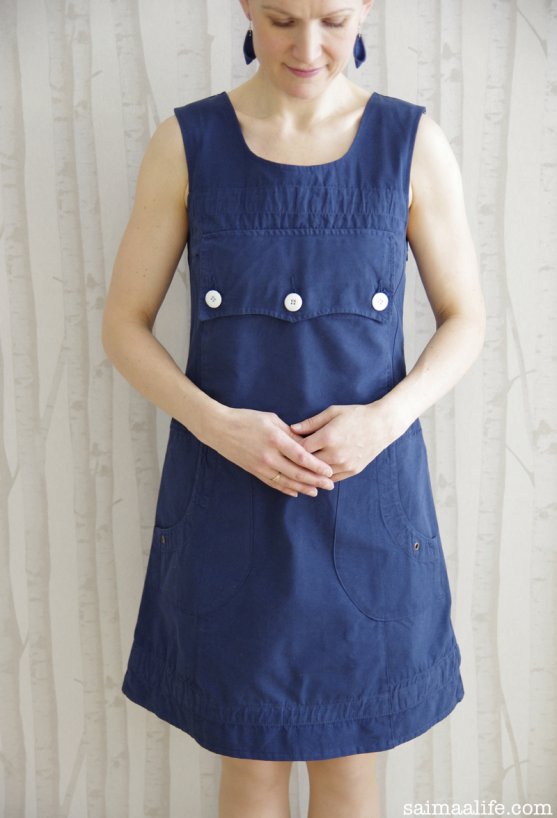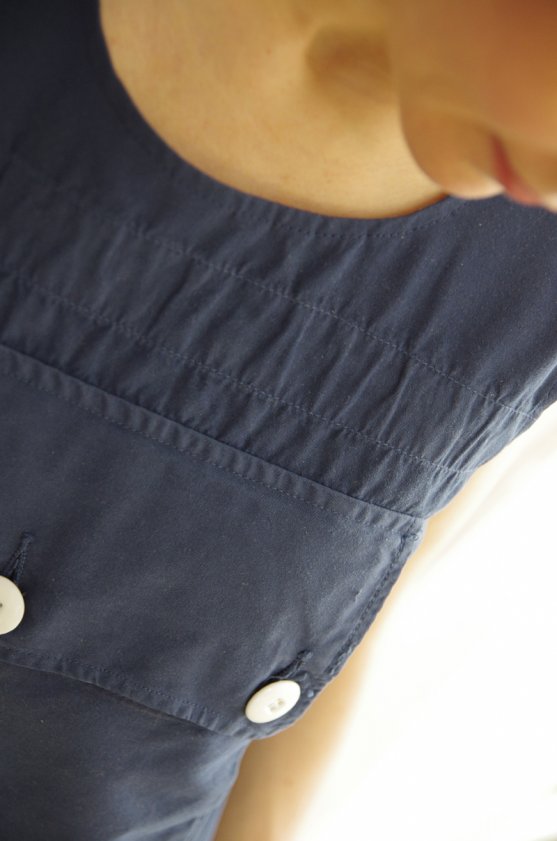 If you only need  a small wallet, phone, powder and lipstick with you to the city on a beautiful summer day, Moto handbag is all that you need. I Love the cute style and yellow color!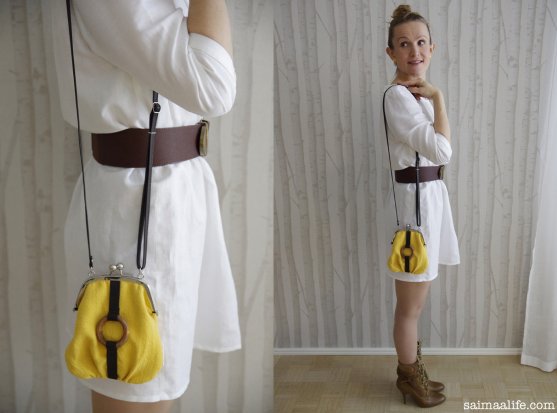 Love at first sight! Globe Hope´s white Mnoko tunic (℅) stole my heart right after I saw it for the first time. Beautiful hand-crocheted details on shoulders and in front and light cotton mix fabric makes it so romantic and comfortable! I´m going to wear this tunic next summer with a belt like above, and without a belt like below. On high heels, sandals and bare feet on a beach. It sounds like I´ve found my favorite summer outfit 2014…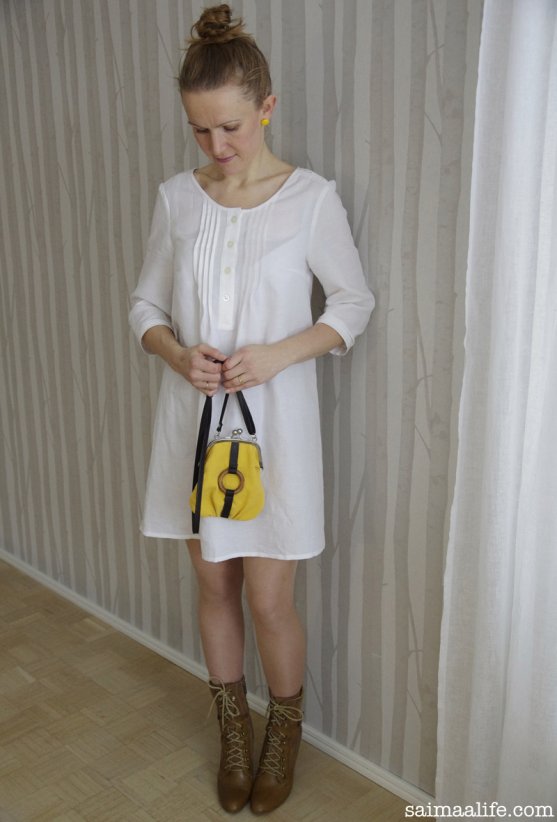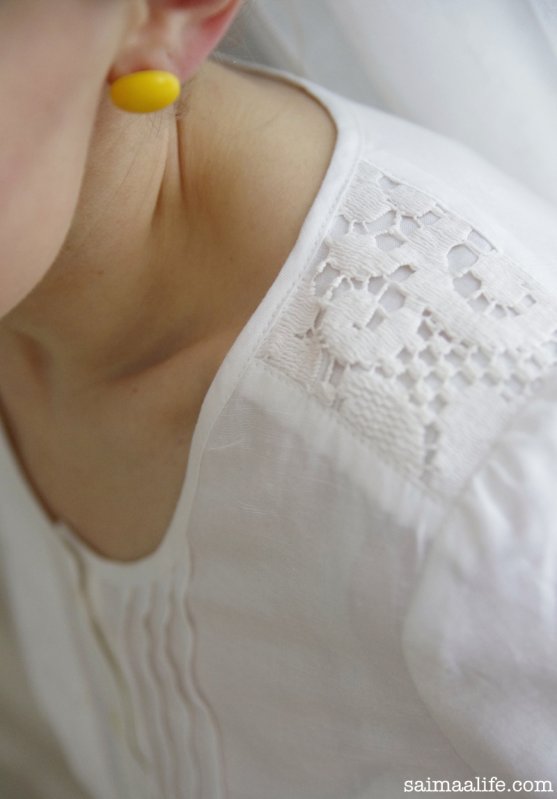 Need a light but stylish and well-fitting jacket for spring/summer workdays and for business meetings? Globe Hope´s Wakati jacket is the one you´re looking for. Beautiful cuttings and clear lines like in so many of Globe Hope´s clothes. I liked the extra long sleeves like in Misitu spring jacket. This jacket is so comfortable to wear that I´d use it also at home too. Feels good and looks good! I recommend.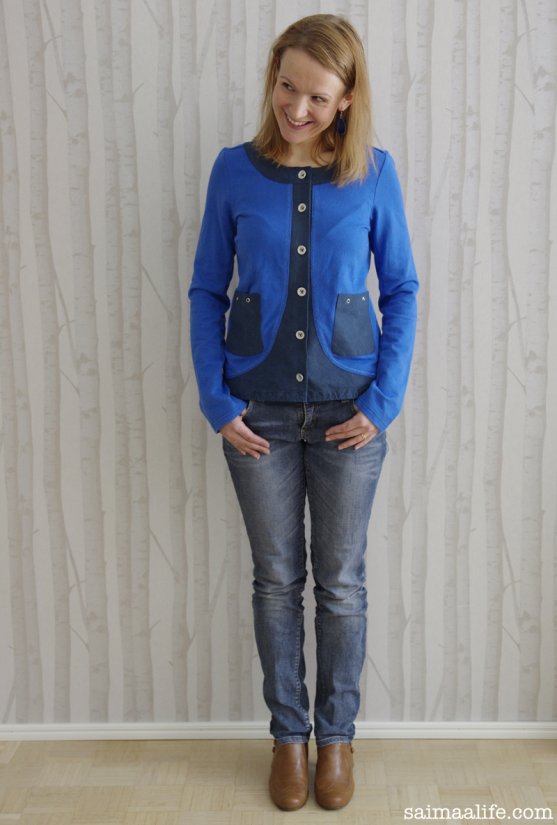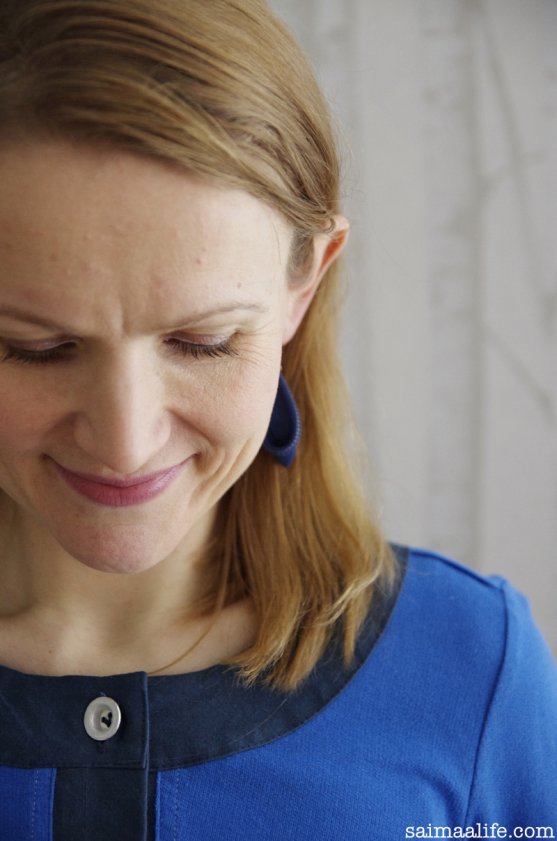 One afternoon, two mothers, no children, good music, camera and beautiful clothes. What more can a woman wish! This was exactly what I needed for my wellbeing.
Thank you so much my dear friend Noora for your help behind the camera and having an opportunity to take these photos at your beautiful home!
Btw. More photos about this SS14 collection still coming in the end of the month. This mom  is going for a two-day trip to Helsinki. Alone. Heavenly!!
Mari ❤ SaimaaLife
9.30 am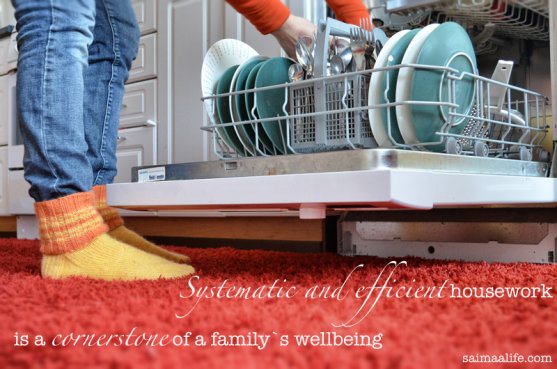 Before: How I used to live?
I didn´t have any kind of a system or plan with housework. I worked whenever I had time.
Housework was often piling up and I got stressed every time it happened.
I was lazy. I wasted my time and energy for thinking what I should do instead of doing it.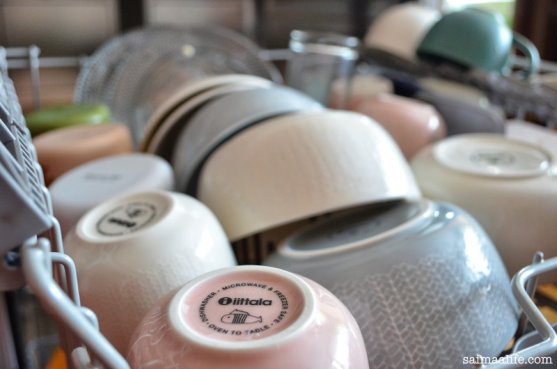 Changes: What changes I´ve made to my life since I started to pay more attention to my wellbeing and simplify my life?
I´ve learned to be systematic and efficient with housework and developed good routines to get them running smoothly. For example, putting on the washing machine in the morning means that the laundry is dry and ready to put in the wardrobe next morning.  And you have some free space to do laundry again.
I´ve find what good enough means. I´ve learned to close my eyes from the messy home because perfectly clean and tidy home is not just that important part of the life.
I´ve learned to book enough time for housework. There's a lot of  housework to do in our family so time is what I need. Enough time means smaller piles of housework.
I´ve learned to take a better attitude towards housework. It's work that's important for all family members.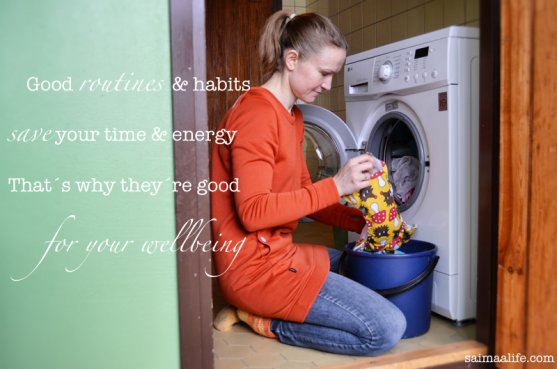 After: What kind of positive effects I´ve noticed now that I´ve been able to get closer to Living Simply.
I don´t stress about housework that much anymore; Finding the good enough , booking enough time and learning a systematic way of doing things make sure that housework is running smoothly nowadays.
Less time for housework is more time for more meaningful things; The more experienced I´m with the housework, the less time and energy it takes. I have more time to be with the family for example. That´s a favor for my wellbeing!
Good housework routines have helped me to relax; The better you know what you're doing and how to do it, the more efficient you are.  But also in a relaxed way. That way housework can be even meditative. Your hands are working but at the same time you're able to concentrate on something totally different.
Finding good routines has spread out to other areas of life too; I´ve find more efficient but relaxed ways to run all the other everyday tasks too.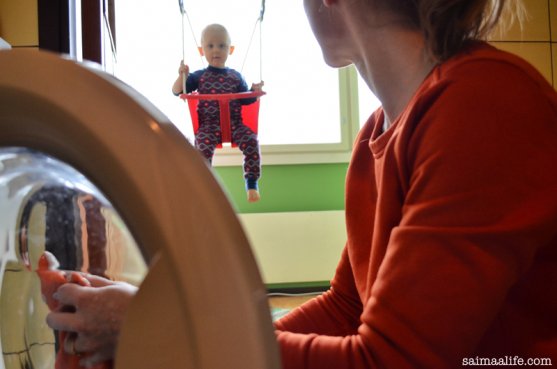 Next time you can read about learning to be present with your children.
Click to read the On the way to Simple Living: Intro.
Read all posts from my post series called On the way to Simple Living.
Mari ❤ SaimaaLife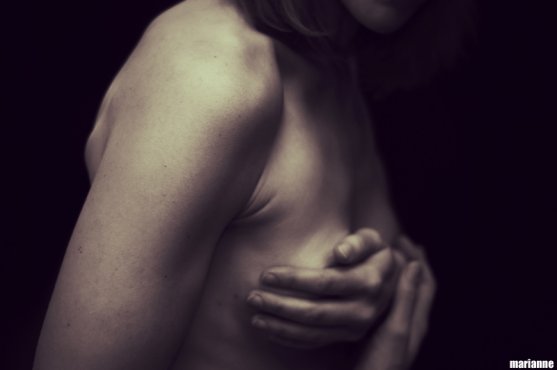 Lahjoita rintaliivisi, tuet rintasyöpään sairastuneita
Se voi kohdata ketä tahansa meistä. Suomessa siihen sairastuu joka kahdeksas nainen jossain elämänsä vaiheessa. Rintasyöpään.
Jos emme itse ole sitä vastaan taistelleet, monien meidän tuttavapiirissä on heitä, jotka ovat sen joutuneet tekemään. Niin minunkin. Siksi vastaukseni oli selvä, kun sain pyynnön osallistua Kanssasi-kampanjaan rintasyöpää vastaan ja kannustaa myös lukijoitani tekemään samoin kirjoittamalla aiheesta.
Luulen, että jatkuva stressi ja väsymys sai aikaan rintasyöpäni. Lauseen lausui entinen työtoverini vuosia sitten minulle.
Jotkut lauseet pysäyttävät, pistävät sinut miettimään elämää pintaa syvemmin. Toimivat alkuna muutokselle. Kyseinen lause on omassa elämässäni yksi sellainen. Työtoverini lause herätti minut miettimään syvemmin omaa sen hetkistä työstressiäni. Se sai minut myös ottamaan selvää jatkuvan stressin ja väsymyksen kielteisistä terveysvaikutuksista ihmisen hyvinvointiin. Ja etsimään pois tietä elämäntavasta, jossa kehoni ja mieleni elivät jatkuvan stressin ja väsymyksen alaisina.
Työtoverini selvisi ensimmäisen taistelunsa, mutta hänen voimansa uupuivat vuosia myöhemmin seuraavassa.
Pidän omasta hyvinvoinnistani huolta. Sen lupauksen antamista itselleni työtoverini edisti, ja siitä olen hänelle kiitollinen. Sen lupauksen toivon myös mahdollisimman monen naisen tekevän itselleen. Ja myös pitävän.
Muista siis rintojesi säännöllisen tarkkailun tärkeys ja osallistu rintasyöpäseulontoihin, kun sinulle tarjotaan siihen mahdollisuus!
Autetaan ja tuetaan toisiamme. Ja pidetään huolta niin rintojemme kuin koko muun ruumiimme ja mielemme hyvinvoinnista!
Ohjeet Kanssasi-kampanjaan osallistumiseen
Vuosittain lähes 5 000 naista saa Suomessa rintasyöpädiagnoosin, joka pysäyttää elämän. Hoidon rinnalle rintasyöpään sairastunut tarvitsee myös muuta tukea. Tieto sairaudesta luo alakuloa ja saattaa masentaa. Vakava sairaus voi tuoda mukanaan myös taloudellisia huolia. Sairastunut kaipaa apua, ymmärrystä ja tukea.
Kanssasi-kampanjan avulla tukesi antaminen rintasyöpään sairastuneille on helppoa ja maksutonta; Sinun tarvitsee vain lähettää rintaliivisi postin kautta Kanssasi-keräykseen.
Rintaliivit lähetetään postin vastauslähetyksenä. Lähetys on maksuton.Kuoreen merkintä:
Roche Oy
INFO KANSS
TUNNUS 5006103
00003 VASTAUSLÄHETYS
Itse lähetin omat rintaliivini tänään, tee sinä samoin huomenna!
Kerätyistä liiveistä syntyy tilataideteos, jolle luovat muodon rintasyöpään sairastuneet naiset. Tilataideteos kiertää Suomea kesän ja alkusyksyn ajan.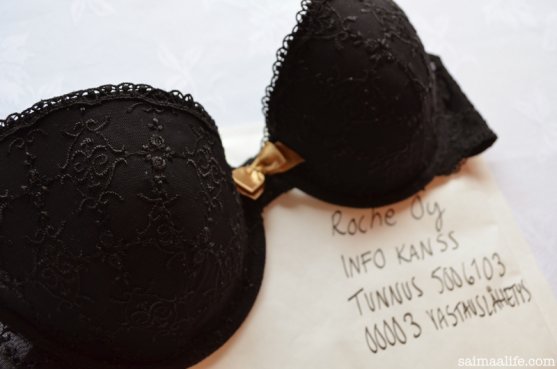 Saimaalife.com encourages Finnish women to participate in breast cancer campaign
There's a good reason why I'm writing this post also in Finnish.
I got an invitation to participate in campaign against breast cancer called "Kanssasi" ("With You" in English). Now I'm encouraging my finnish readers to do the same by writing about the subject in my blog. I'm more than happy to do this. Eventhough I haven't been forced to fight against breast cancer myself, I know many who have.
"I think constant stress caused my breast cancer", my former colleague said to me years ago.
Some things stop you and make you think. They function as a catalyst for change. That sentence was a wake up call for me. It made me to really think about my stressfull job. It also made me to seek up more information about the negative impacts of a constant tiredness and stress on wellbeing. I begun searching the way out of the lifestyle that was making my mind and body ill.
My colleague won her first fight. She didn't survive the second.
I will take care of my wellbeing is a promise I've made to myself. I'm gratefull for my late colleague for encouraging me to make that promise. I hope that all woman will make that promise to themselves. And also keep it.
There's a chance that any one of us is going to have breast cancer some day. In Finland about eight of the women will be diagnosed in some part of their lives. Annually that means nearly 5000 women. Breast cancer puts your life on hold. It may cause depression and financial troubles too. That's why treatments only are not enough. Women with the disease need also mental support – comfort, care and understanding.
"Kanssasi" campaign challenges all finnish women to support women with breast cancer by sending one of their bras to campaign organizers. Later, women with breast cancer are going to create an artwork out of all the bras collected. That piece of art will be visiting cities all around Finland for the next summer and autumn.
Remember to feel your breasts and consult a doctor in case of any worrying changes.
Let's help and support each other! And take care of the wellbeing of our breasts!
Mari ❤ SaimaaLife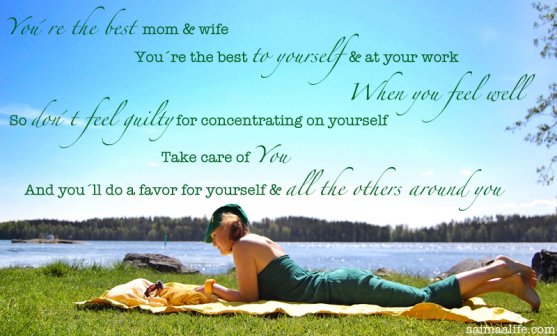 I love it and I hate it. Creativity. Or actually it's the creative process that I´m talking about. Creativity is a wonderful thing but the process of creating…well, that can be painful. Or very difficult at least.
When I started my blog I didn´t even realize that my blog would have something to do with creativity. I just decided to start to make my kind of a blog. Even that I didn't know what my kind was. Now I´ve noticed that I´m deck-deep in a creative process. And I love it! But I also hate it.
If I have learned something about creativity while doing my blog, it must be this: creativity needs time and space to be born. And guess how much time you have or how easy it is to arrange time in the middle of everyday life with two small children…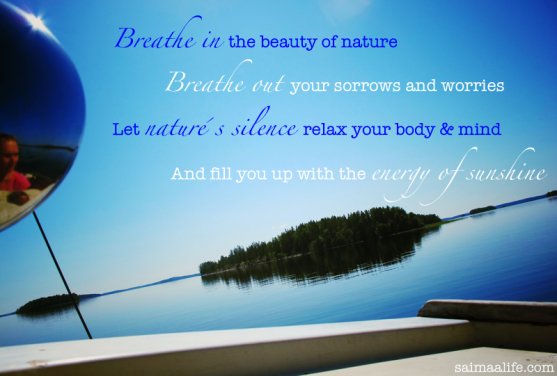 Simple living supports creativity…
How can I arrange time for creativity in the middle of a hectic family life?
The most important thing has been eliminating meaningless things from my life.  That gives more space in my head and time in my calendar for creativity.
Over the time I've become quite efficient in organizing family life. It has helped me a lot but with creativity it´s often a burden. You can´t force yourself to be creative. You just can't decide that now I'm going to be creative for the next half an hour. Efficiency undermines creativity. In the worst case scenario you can kill creativity with efficiency. So I´m learning to let go and relax and make space in my calendar when I need to do something that will probably involves creativity.
As we all know learning something new is always difficult. And the older you´ll get, the more difficult it seems to get. We are creatures of habits. That makes me say that I hate creative process. It´s simply because it´s so new to me and I feel irritated because I`m just a beginner in it.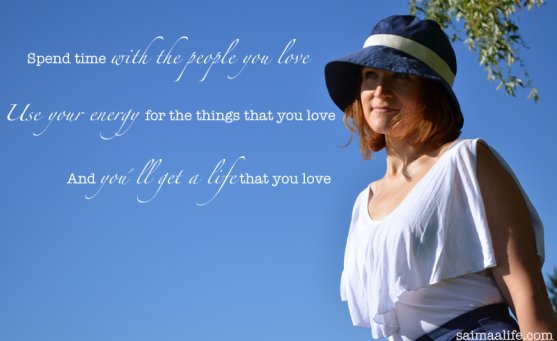 …and creativity supports wellbeing
What then motivates me to continue, learn creativity and stand the pain that it´s causing to me?
It´s because I´ve noticed that giving yourself a possibility to be creative is a great way to improve your wellbeing! When you're able to be creative there are so many good emotions and feelings flowing through you.
I love creativity because when I`m able to create something new it's like tasting a piece of the sweetest chocolate. I feel the endorphin rushing through my mind and body. For example, it gives me so much satisfaction and happiness to be able to make a photo and words match perfectly together. To feel that this is just the way I want it to be.
The more painful and longer the creative process has been, the sweeter is the aftertaste of it. It's such a great feeling to see an idea turning into something concrete by your hands. To see something totally new emerging out of nowhere.
I'm encouraged to continue the process of simplifying my life. Because by getting more time and space for being creative, I can enjoy more pieces of that sweetest everlasting chocolate slab.

And I don´t need to feel guilty for eating it. No matter how much I have!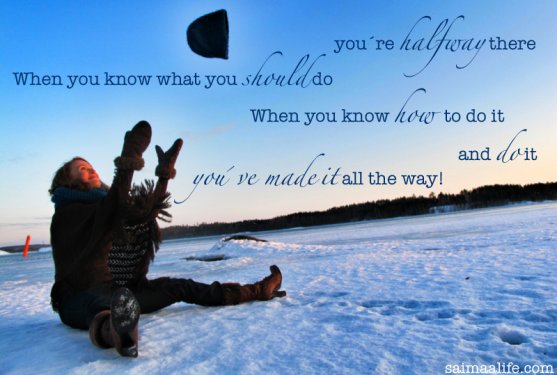 The photos in this posts are examples of the creative process that I´ve gone through lately. They are the part of the work I´m doing to renew my blog. More is coming in the near future

Mari ❤ SaimaaLife
One evening I was browsing through my Pics of Happiness with Unna and again I realized how dear that photo series is to me. Each one of the pictures holds so many memories and stories. I become so happy every time I go through them!
I just added these two new photos to that series. They definitely deserve to be there. I feel happy each time I´m either having a snack outdoors or I´m tasting homemade rye bread that me and my mom have baked. And I remember that despite of all the challenges and sorrows, the life of ours is after all pretty amazing.
Life is full of beautiful little things and precious moments that help you to feel better. The only thing you have to do is to be open to see and enjoy them.
So take a deep breath. Stop for a while. Look around you. Look inside of you. If you would take your pic of happiness today, what could it be? A warm touch of your loved one, a call from a friend, delicious dinner at home, sunny weather after many cloudy days?
What ever it is, try to feel its positive effect on your wellbeing. Be present in that moment and let it give you joy and energy. You may be surprised what an effect it may have on you!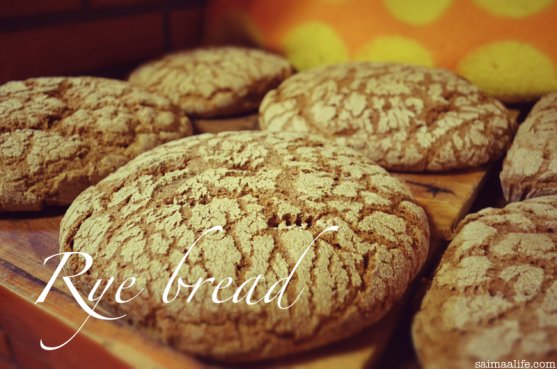 Mari ❤ SaimaaLife