There´s an old Finnish proverb by Eino Leino. It goes like this:
"He who has happiness, should hide it."
I think that line sucks. I disagree with Mr. Leino.
I think the poem should go like this:
"He who has happiness, should enjoy it. And spread it around."
There are plenty of hard days and challenging times in life.
That´s why I think there´s no point in hiding the good.
It´s better to enjoy it with all your senses.
And spread your happiness to people around you.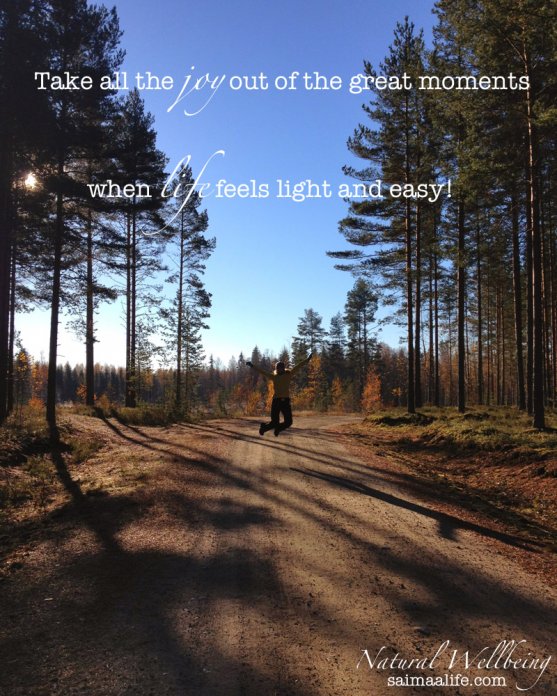 This day was a good day in my life. That´s why this photo

Mari ❤ SaimaaLife
The morning was stunning. I went to take a photo of a swan couple swimming by. They swam so beautifully together, following each other all the time. Like there would have been some invisible bond between them. Preventing them from drifting apart.
I´ve written many times how staying on the same side with your loved one is not easy. Many times during the last couple of years me and my husband have been million miles away from that swan couple. At the worst it has been uncertain whether we would even be a couple in the future.
We have worked hard for our relationship so that it would be better and more intimate in the future. I´ve worked with myself and life, my husband his and together we have worked for our marriage.
Hard times are hard times. Nothing changes that. But like all things in life also hard times have a silver lining. Hard times can make the bond between the couple stronger. The bond that keeps the couple together no matter what happens or what challenges they might face.
Bonding. It has started to happen in our life now that we've gone through hard times together. And some day we may be like that swan couple in that beautiful and crispy autumn morning. Giving each other right amount of space to swim separately but still swimming together to the same direction.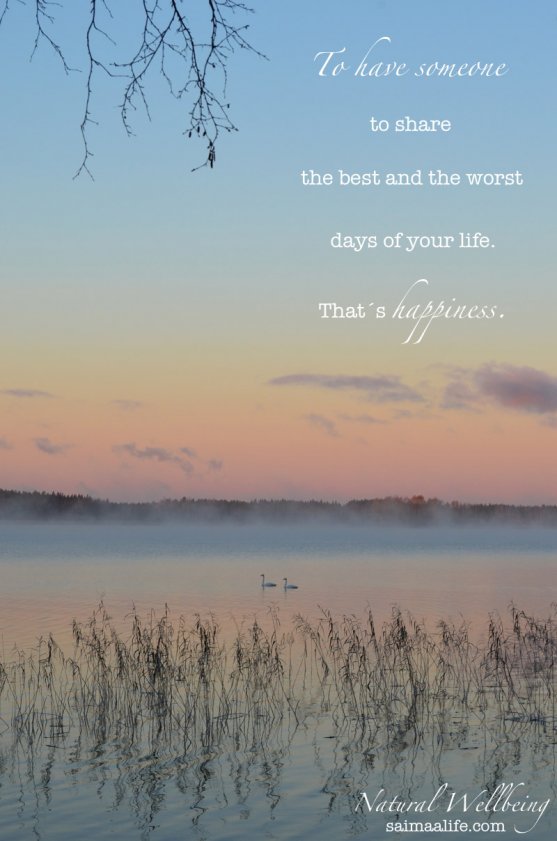 Mari ❤ SaimaaLife
This autumn I will buy one book.
It will be the biography of my favorite children's author, Tove Jansson. The creator of the Moomins.
Tove Jansson: Work and love will be published soon in English. 
I´m so happy about it! (You can pre-order the book already if you want.)
I find Moomin fairytales very inspiring. I got even more inspiration when we visited Moominworld.
Now I can´t wait to read Tove Jansson´s biography. She was a woman who did what she loved and who loved what she did.
I want to be that kind of a woman.
I want to work and love.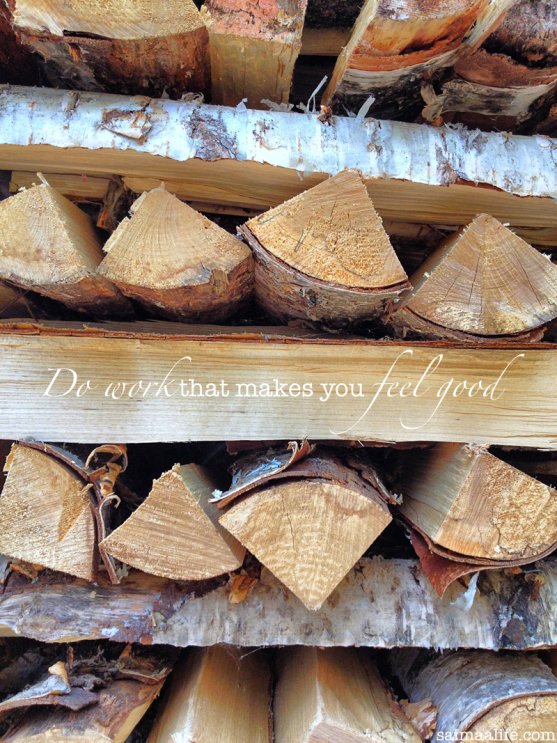 Mari ❤ SaimaaLife
People are different in many ways. It´s a richness, because we can learn so much from those differences and from each other.
Richness of life brings us wellbeing. It gives us inspiration. Enhances the colors of our life. It helps us to understand who we are. It widens our world view.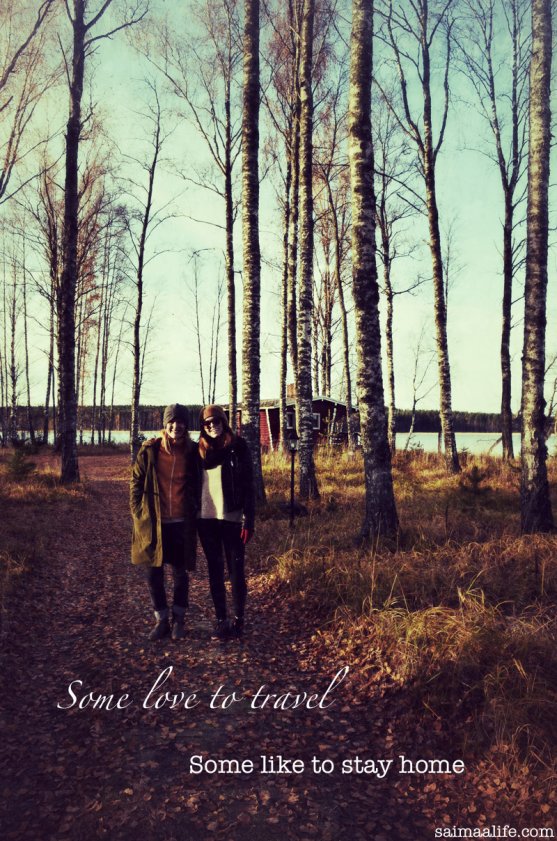 A chance make our guest's life a bit richer. And our own family life too at the same time.
That was one reason why me and my husband decided to create our Life in Finland -package.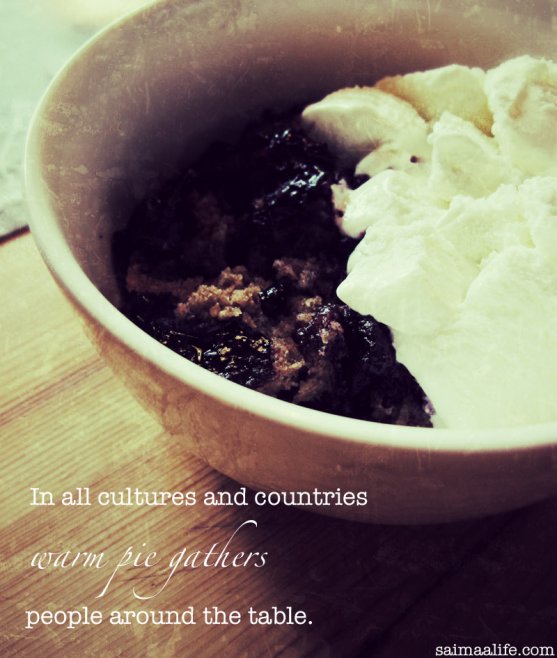 A week ago Brooke Saward, a woman behind the travel blog World of Wanderlust visited our family.
It was such an inspirational experience to be able to meet the blogger who travels full time and have so far visited 50 countries across 6 continents. And it was not only me and my husband who were excited to meet this Australian who has 4 million readers per year. Also our girls were very curious about our international guest who spoke some weird language.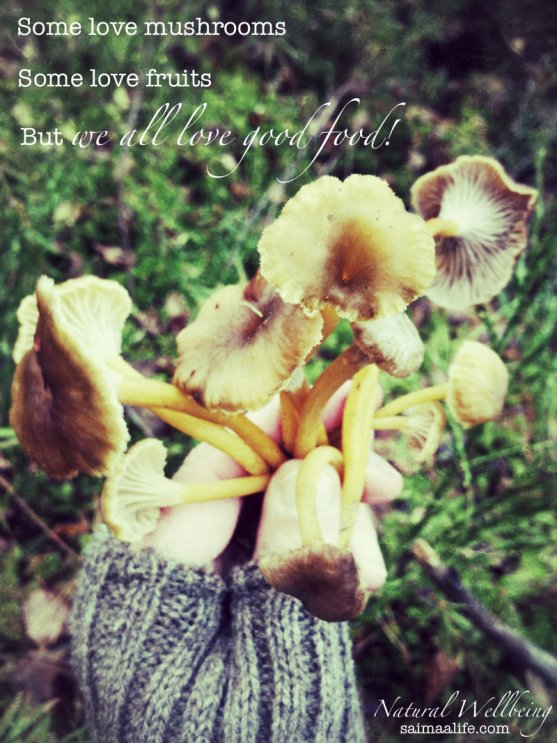 An experience of Finnish lifestyle for a day and stories of our family life in Finland and Saimaa lake district – that´s what we offered to Brooke.
She got a chance to pick up wild funnel chantarelles with us from the forest. She tasted wild blueberry pie and saw how Finnish Karelian pies were made. We also went as close to the Russian border as possible. She was able to just relax for a while and sense the atmosphere of our Finnish home and everyday life.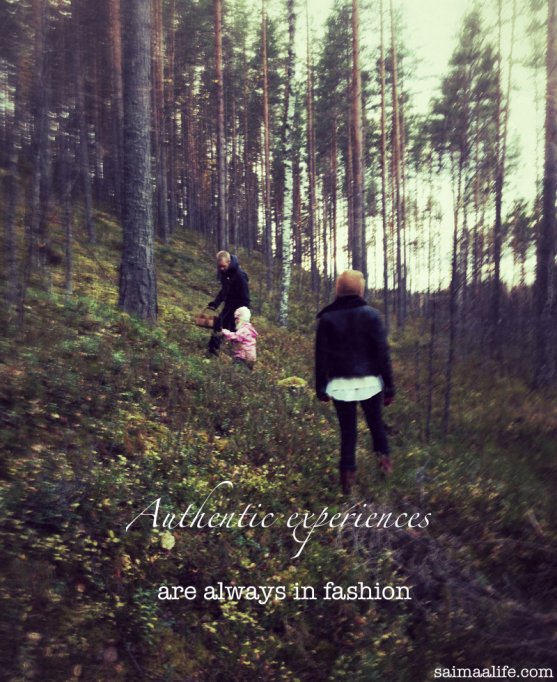 Before Brooke´s visit I read about her from her blog. I noticed making a list of differences between us in my head.
I have a country girl style. She has a city girl style. I am a mother. She has no kids. I´m married. She is single.
Would we have anything in common?
When we met and started talking I understood that despite our differences we also had a lot to share; We're both bloggers and struggle with the same challenges in our work. We both want to inspire people to make their dreams come true. And we both want to find ways to feel good and be happy.
I really realized our likeness when Brooke told me about her country roots. Yes, she looked very much like a city girl but she also had a side that loved to be in the peacefulness of nature. Just like there´s a city girl in me too that loves to wear high heels and feel the beat of the city.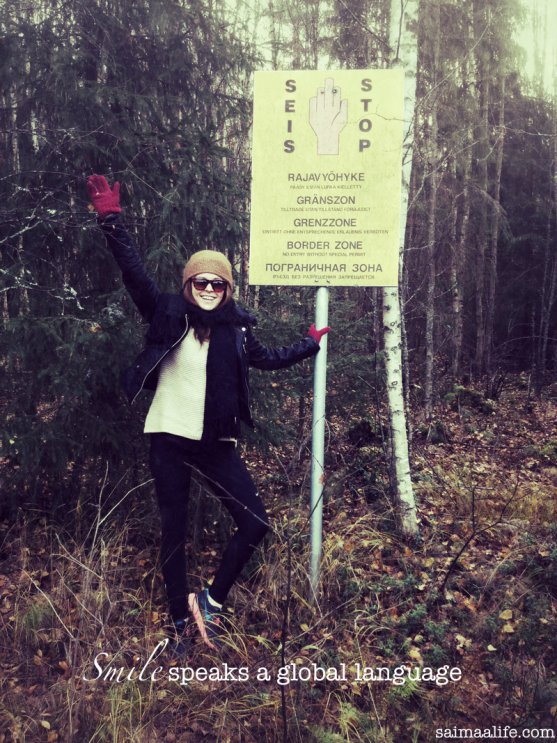 To understand we're all alike.  That´s probably the most important reason to meet new people. That's what I thought after we had taken Brooke to Helsinki train.
By understanding that we're the same, we can enjoy more of our differences. And appreciate each other more. That way we can also let other people to richen our lives and feel connected to them.
Thank you again Brooke for visiting us! It was so nice to meet you!
And thank you VisitFinland and SavonlinnaTravel by giving us a chance to be a part of Brooke´s visit in Finland!
Mari ❤ SaimaaLife
It started with planting our vegetable garden in June.
It continued with weeding and thinning out it in July.
It offered us plenty of natural medicine in August.
It gave us many enjoyable moments around the kitchen table in September.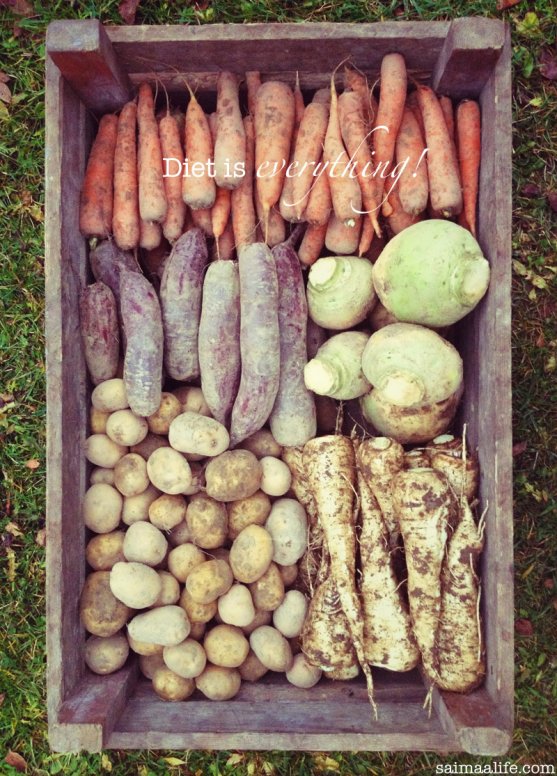 Now it´s October. Time to do the last harvesting.
This day we took all root vegetables into my parents´ dirt cellar. We left only our Jerusalem artichokes and some of the parsnips untouched.
We have a dirt cellar in our new home. I´m SO happy about it! We took one boxful of root vegetables there now. No one has used our dirt cellar for a loooong time so we need to test how it works first. Thumbs up that the temperature stays in the right level when the weather gets colder!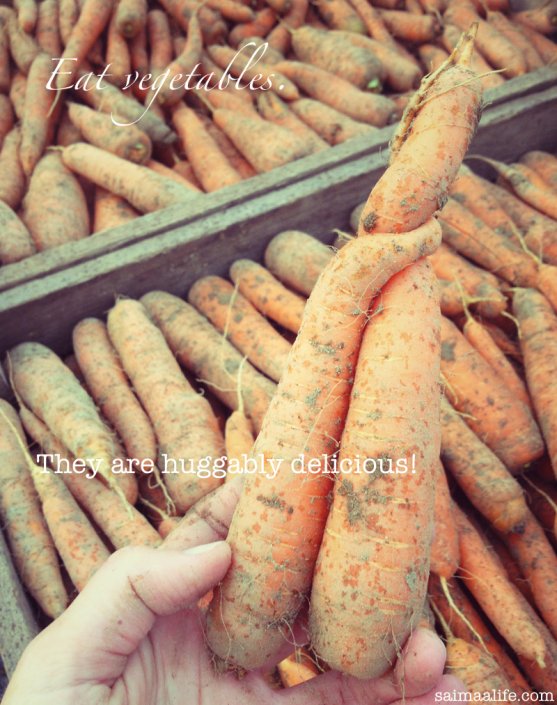 There are many good reasons to have a vegetable garden.
It´s just so COOL to have food that you have grown by yourself!
That´s what I thought when I was holding our huge parsnips in my hands.

Mari ❤ SaimaaLife