This autumn I will buy one book.
It will be the biography of my favorite children's author, Tove Jansson. The creator of the Moomins.
Tove Jansson: Work and love will be published soon in English. 
I´m so happy about it! (You can pre-order the book already if you want.)
I find Moomin fairytales very inspiring. I got even more inspiration when we visited Moominworld.
Now I can´t wait to read Tove Jansson´s biography. She was a woman who did what she loved and who loved what she did.
I want to be that kind of a woman.
I want to work and love.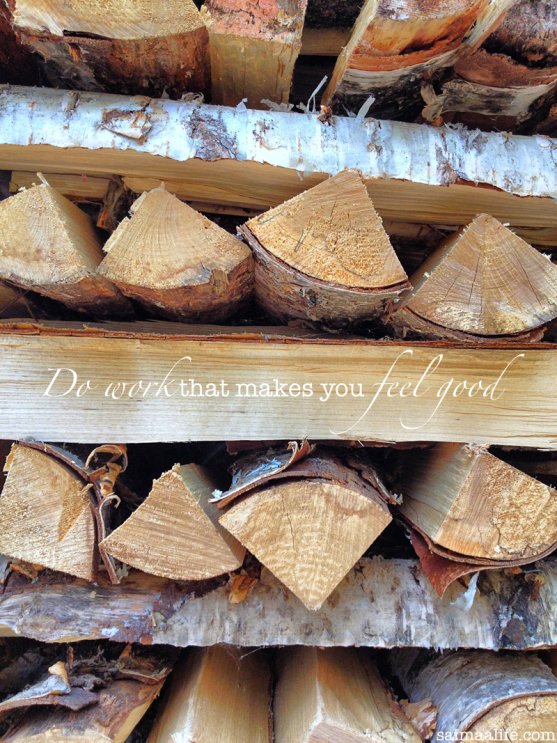 Mari ❤ SaimaaLife
People are different in many ways. It´s a richness, because we can learn so much from those differences and from each other.
Richness of life brings us wellbeing. It gives us inspiration. Enhances the colors of our life. It helps us to understand who we are. It widens our world view.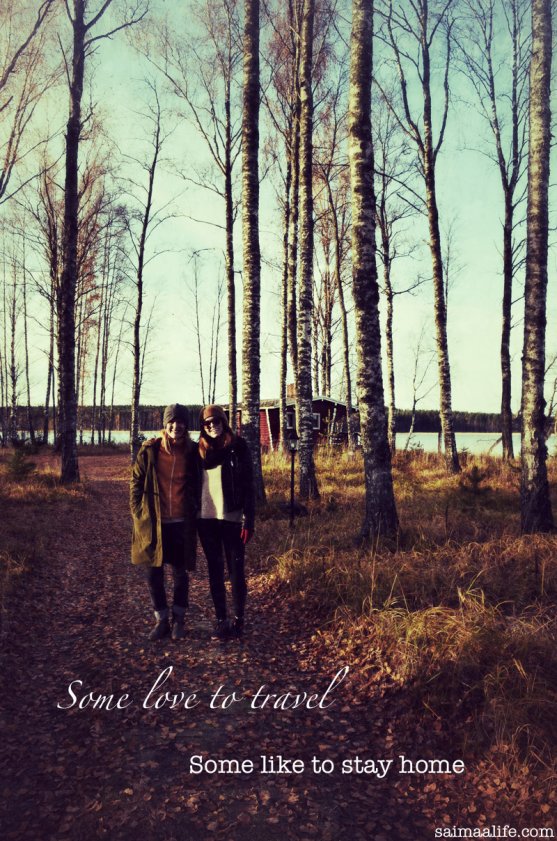 A chance make our guest's life a bit richer. And our own family life too at the same time.
That was one reason why me and my husband decided to create our Life in Finland -package.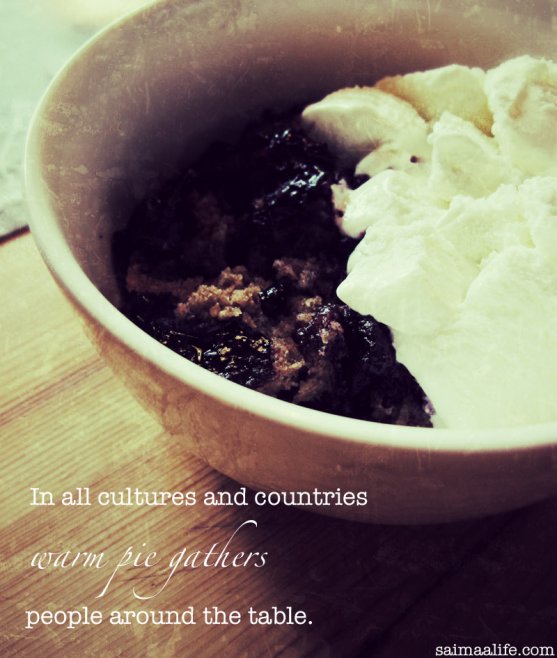 A week ago Brooke Saward, a woman behind the travel blog World of Wanderlust visited our family.
It was such an inspirational experience to be able to meet the blogger who travels full time and have so far visited 50 countries across 6 continents. And it was not only me and my husband who were excited to meet this Australian who has 4 million readers per year. Also our girls were very curious about our international guest who spoke some weird language.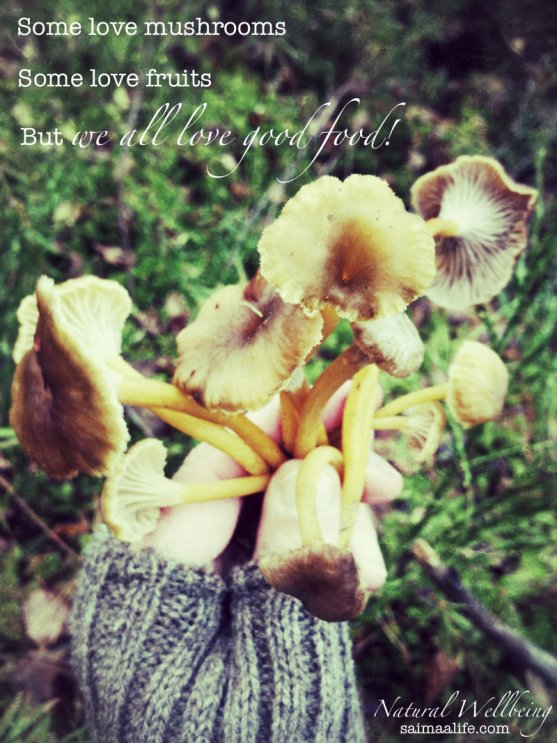 An experience of Finnish lifestyle for a day and stories of our family life in Finland and Saimaa lake district – that´s what we offered to Brooke.
She got a chance to pick up wild funnel chantarelles with us from the forest. She tasted wild blueberry pie and saw how Finnish Karelian pies were made. We also went as close to the Russian border as possible. She was able to just relax for a while and sense the atmosphere of our Finnish home and everyday life.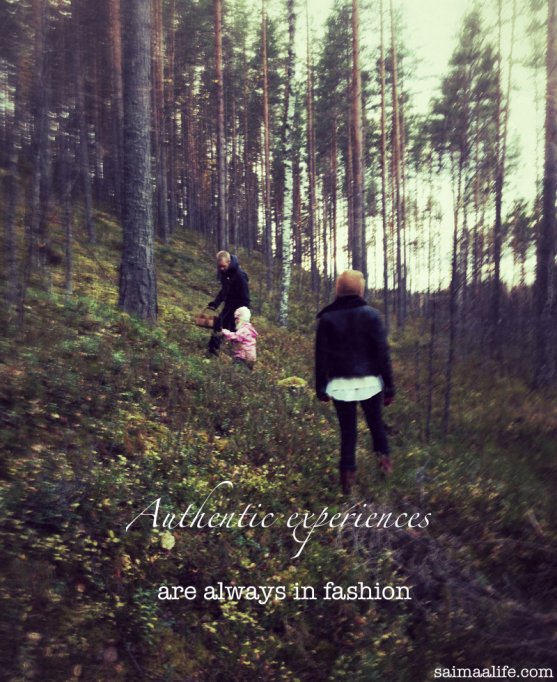 Before Brooke´s visit I read about her from her blog. I noticed making a list of differences between us in my head.
I have a country girl style. She has a city girl style. I am a mother. She has no kids. I´m married. She is single.
Would we have anything in common?
When we met and started talking I understood that despite our differences we also had a lot to share; We're both bloggers and struggle with the same challenges in our work. We both want to inspire people to make their dreams come true. And we both want to find ways to feel good and be happy.
I really realized our likeness when Brooke told me about her country roots. Yes, she looked very much like a city girl but she also had a side that loved to be in the peacefulness of nature. Just like there´s a city girl in me too that loves to wear high heels and feel the beat of the city.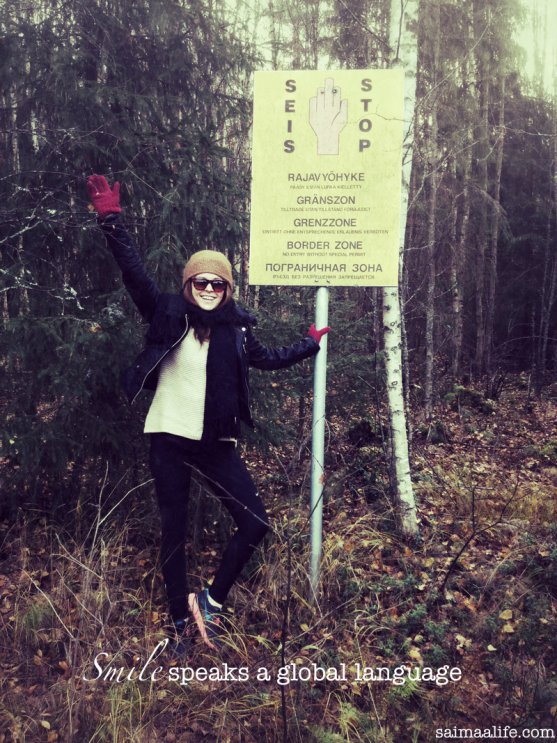 To understand we're all alike.  That´s probably the most important reason to meet new people. That's what I thought after we had taken Brooke to Helsinki train.
By understanding that we're the same, we can enjoy more of our differences. And appreciate each other more. That way we can also let other people to richen our lives and feel connected to them.
Thank you again Brooke for visiting us! It was so nice to meet you!
And thank you VisitFinland and SavonlinnaTravel by giving us a chance to be a part of Brooke´s visit in Finland!
Mari ❤ SaimaaLife
It started with planting our vegetable garden in June.
It continued with weeding and thinning out it in July.
It offered us plenty of natural medicine in August.
It gave us many enjoyable moments around the kitchen table in September.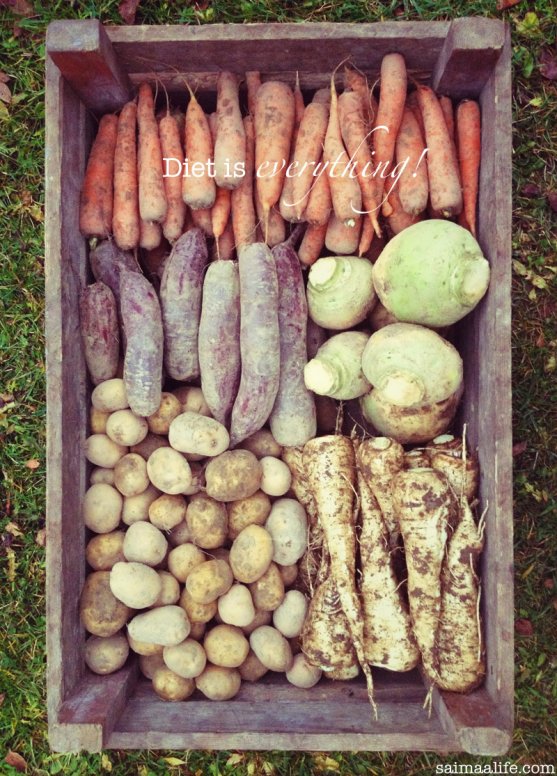 Now it´s October. Time to do the last harvesting.
This day we took all root vegetables into my parents´ dirt cellar. We left only our Jerusalem artichokes and some of the parsnips untouched.
We have a dirt cellar in our new home. I´m SO happy about it! We took one boxful of root vegetables there now. No one has used our dirt cellar for a loooong time so we need to test how it works first. Thumbs up that the temperature stays in the right level when the weather gets colder!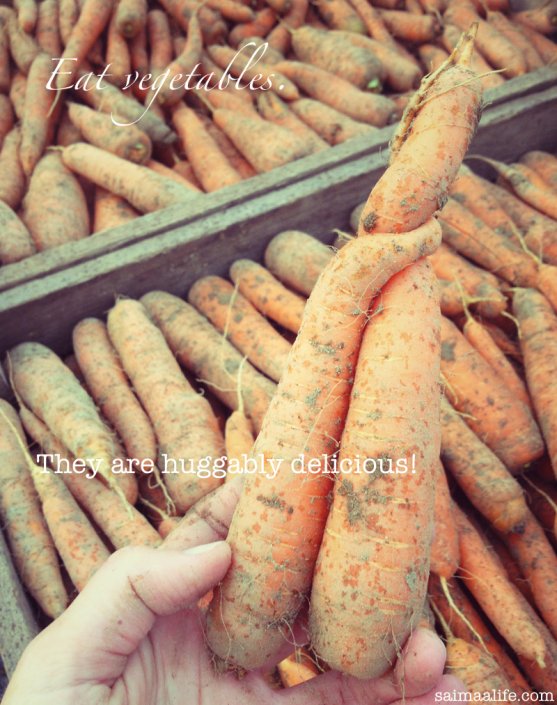 There are many good reasons to have a vegetable garden.
It´s just so COOL to have food that you have grown by yourself!
That´s what I thought when I was holding our huge parsnips in my hands.

Mari ❤ SaimaaLife
When I was only planning my blog I went to see a business advisor. Their work is to help people who're planning to become entrepreneurs. I wanted to hear the opinion about my blog idea. Would it be something worth to develop?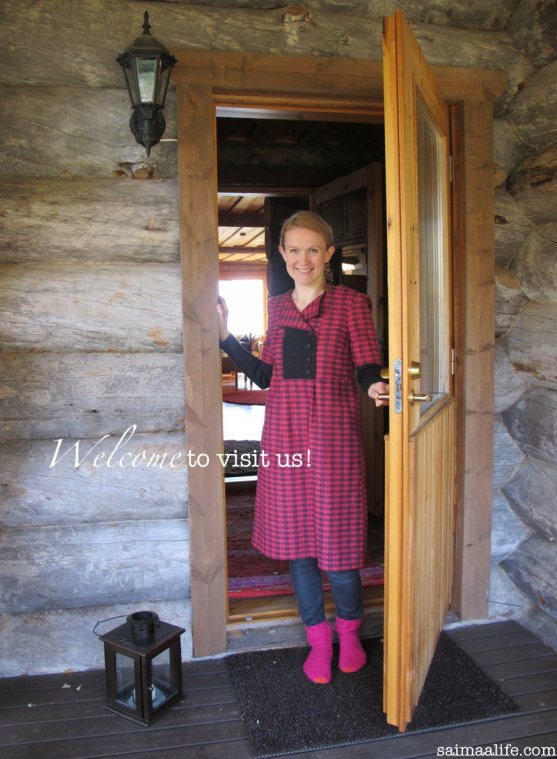 I also wanted someone to test my opinions about  my revenue logic and stuff like that. I wanted difficult questions. I wanted realism. That was what I needed to balance out my idealism.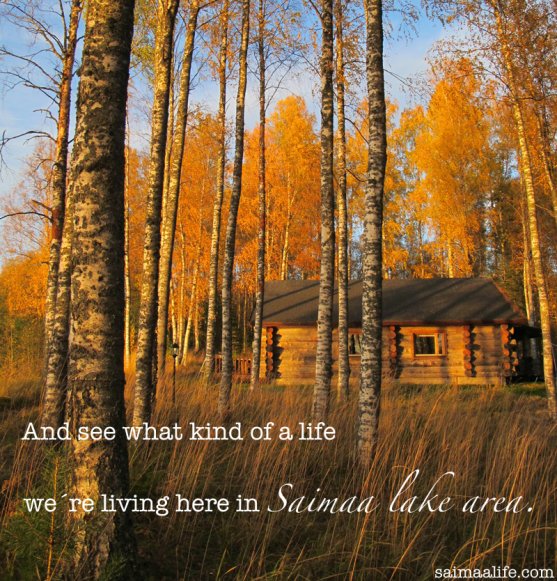 And well, realism was what I got. In our meeting we calculated how much I would need to earn annually so that I could make a living with my blog. We estimated fixed costs and variable costs. Played with the excel so to speak.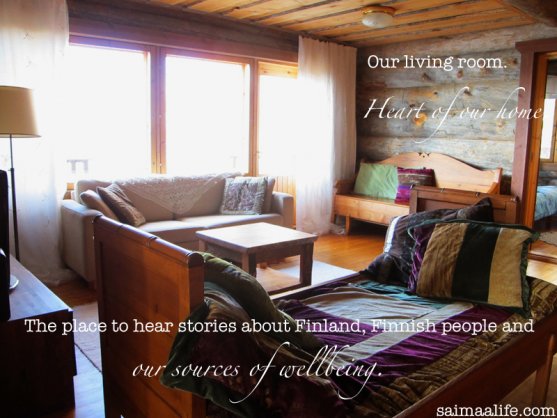 I will give you one advice, said the advisor.
When you go home, start brainstorming. Brainstorm ALL kinds of possible products and services that SaimaaLife could offer to consumers and companies.
And remember, be creative while working for your list, he added in the end.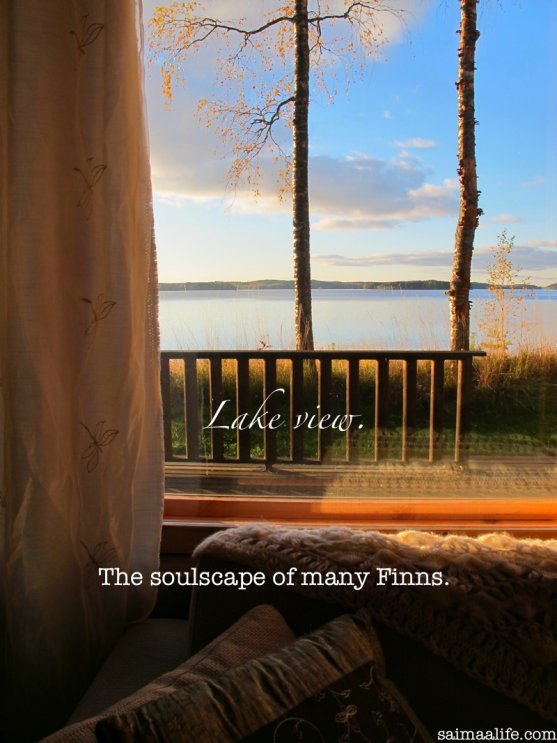 After all that excel training I was already quite doubtful about my blog idea. I don´t know would I even had started if the advisor wouldn't have said;
I think your idea is good. I support it, but you just need to develop it. Come back to me when you know exactly how you´re going to make a living with your business idea.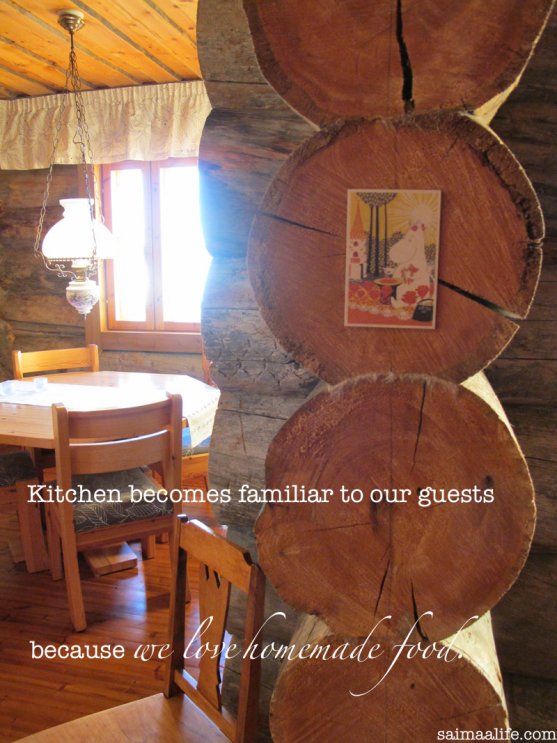 I did how I was asked to. I went home and took paper and pen. And started brainstorming again.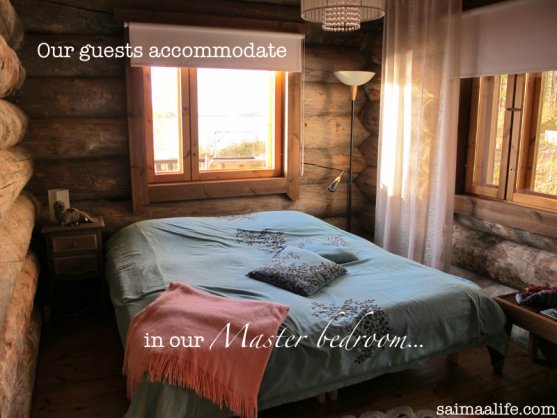 Affiliate marketing. Yes. Blog banners. Yes.  Wellbeing lectures. Yes. What else?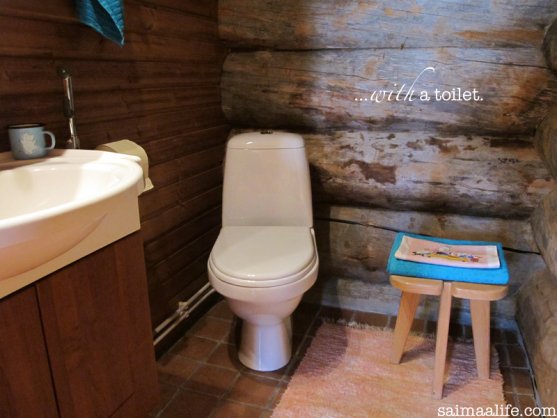 "Life in Finland -package" for foreign journalists and bloggers who are interested in Finland and and want to see what Finnish life and wellbeing is really about. Maybe?
I´ve worked many years on tourism and hosted tourist and press groups. And during my university years I´ve also baked Karelian pies with the foreign exchange students many times. I took them to visit my parents farm. They enjoyed it a lot and it was a lot of fun for me too. I thought to myself.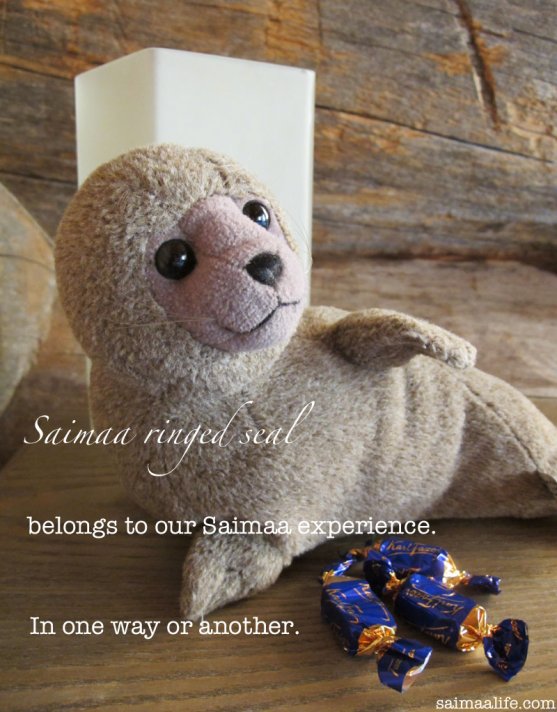 I´ve learned that in business world there´s no point to develop a product if there is no demand for it. I decided to contact VisitFinland and ask their opinion about my idea. I had heard that there are quite a few foreign journalists and bloggers who come to my home country every year invited by VisitFinland to experience Finland.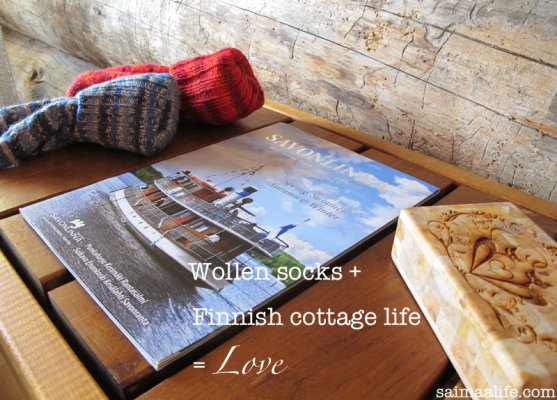 It was autumn 2012. I made a trip to Helsinki and had a meeting with Visit Finland.
Their answer was YES!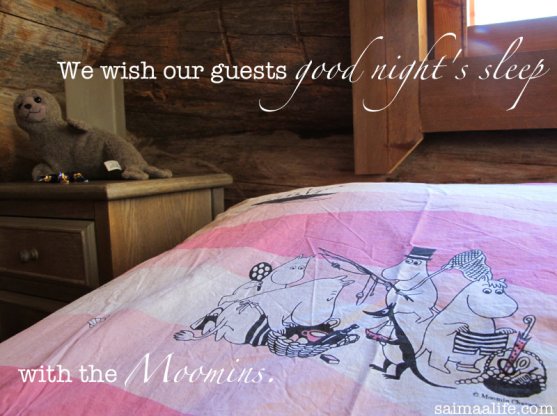 "When you have your product ready, let us know so we can come to test it for our foreign guests" was what they said.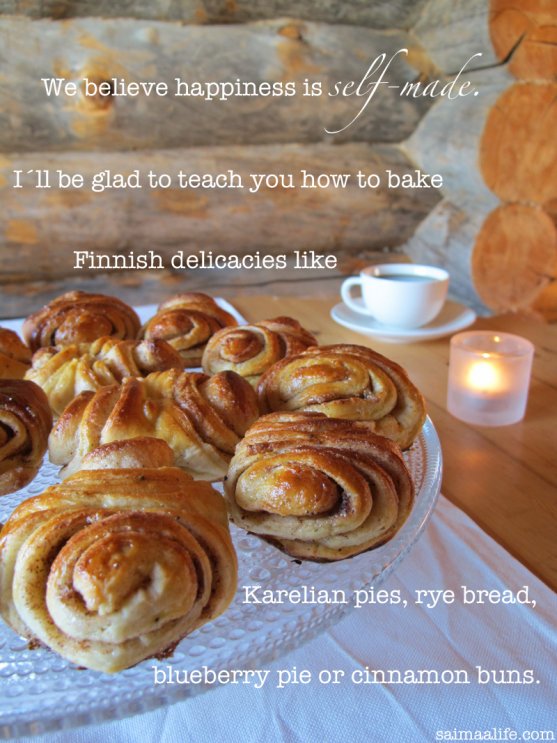 Then Liilia was born. There came time when I was busy with more important things than my business idea and its revenue logic. I took care of our children.
I also went through a personal crisis and growing process. I worked for my body and mind so that I would feel better again. And so that some day I would be able to help also others to feel better.
I went through tough times, but that time turned out to be the most valuable real life degree in wellbeing. Time that helped to find myself and also the basic ingredients for the recipe of natural wellbeing. I had poured the foundation for my blog. And for my surprise as I later noticed, for my business plan too.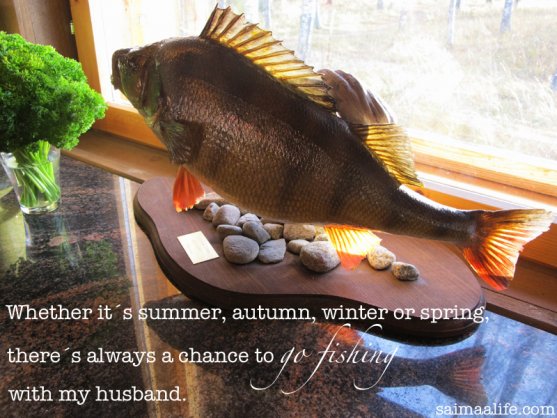 After Liilia´s first birthday I again started to think about Life in Finland -package idea. I started to plan what it would really be about. Baking something Finnish with our guests? Picking wild berries and mushrooms?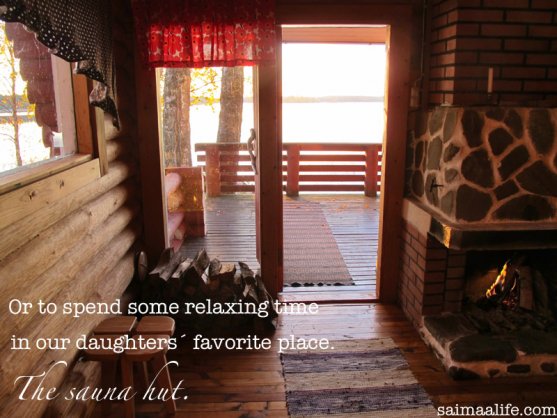 Authenticity. I decided that to be my guideline.
We would not show our guests the perfect life, but real life. Real Finnish products that we use and real Finnish experiences that are an important part of our family´s everyday life. Yes, that´s what we could give to our guests.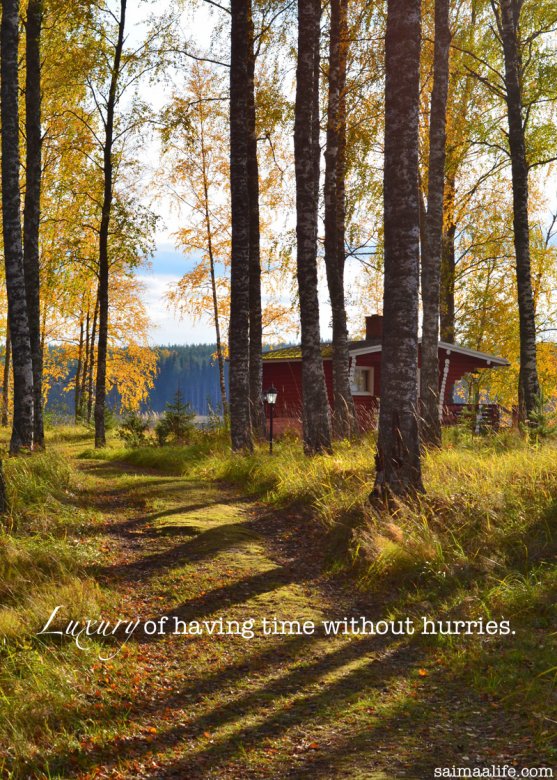 And sources of Finnish wellbeing! Things that are the strengths of my home country. Things that help Finnish people to be well and healthy. Peace and silence of nature. Rye bread. Sauna. Blueberries. Lakes.
Finnish gold. That's what we would like to give to our guests.
After I had finished breastfeeding I had another meeting with Visit Finland.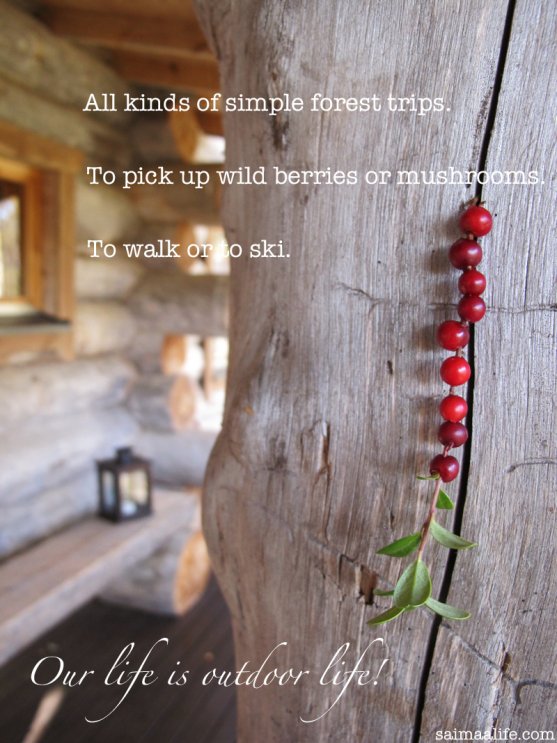 By the time I met Eva Kiviranta, the coordinator of PR Network and Social Media, our family had agreed on moving to the cottage by the lake Puruvesi.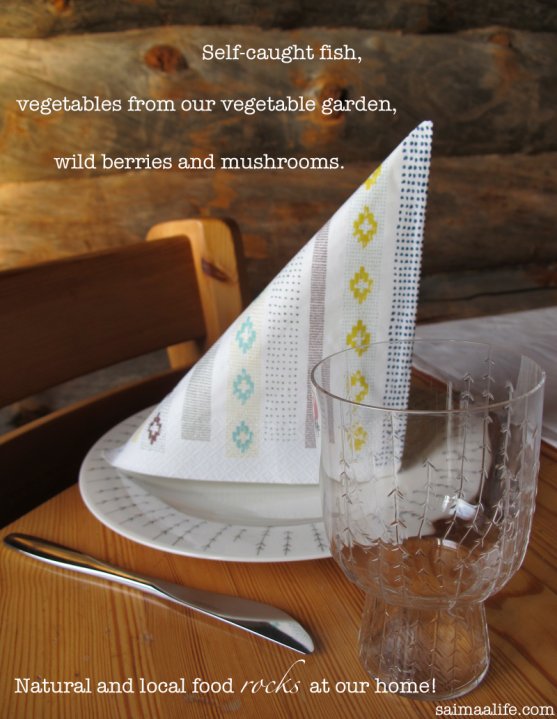 Welcome to visit us next autumn! I said to Eva in the end of our meeting.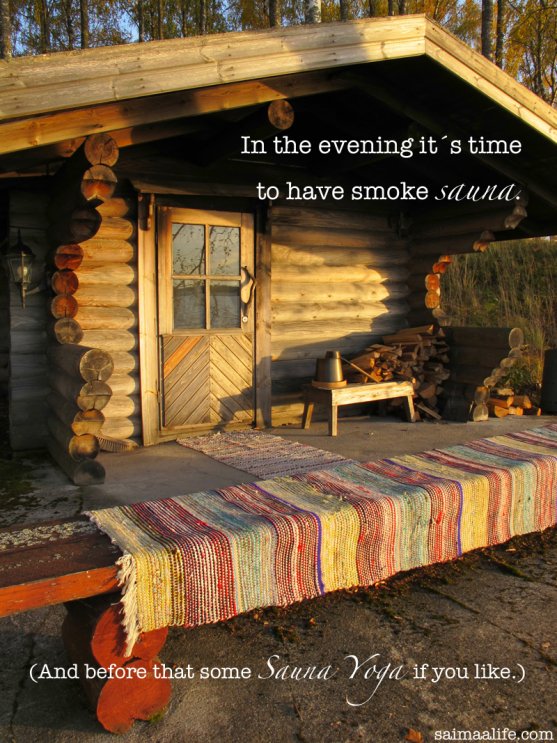 That day came a week ago. Eva visited us to test Life in Finland -package to our cottage.
We baked cinnamon buns, went to pick lingonberries, had smoke sauna, sat by the lake and listened to the silence. We talked how luxurious silence is in a modern world. How uncommon it is for many, but how normal and everyday thing it is for us here in Saimaa lake area and my home region, Savonlinna.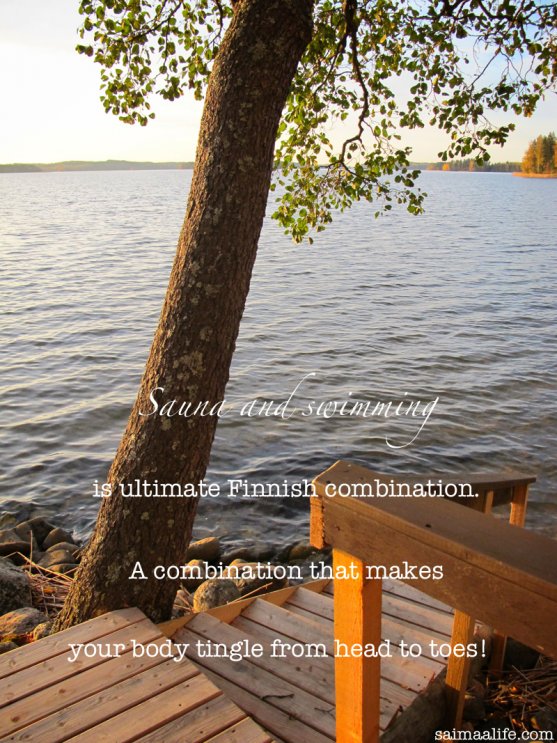 Eva´s visit went well. I was especially happy about the dinner that we were able to serve her. My husband had caught a lot of perches the day before. So there were fresh perch fillet with homemade butter sauce, parsnip puree, porcini fried in a pan and blueberry delicacy as a dessert. Exactly the kind of food we'd like to offer to our guests!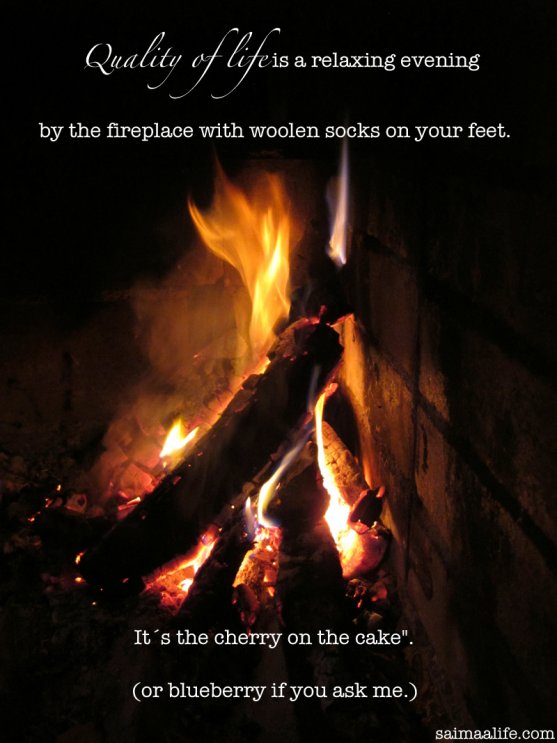 I´ll be happy to send our guests to visit your family in the future! Eva said to me before she got into the Punkaharju-Helsinki train.
I said thank you and smiled.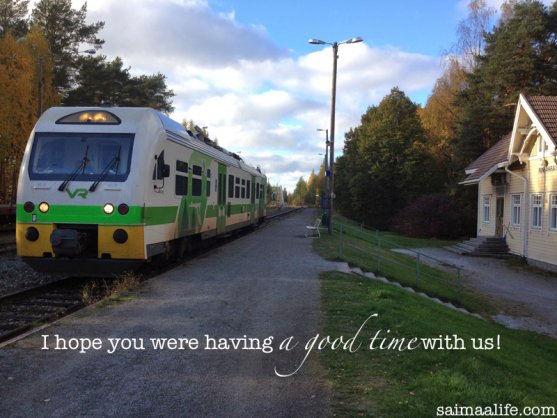 Now it´s real! Awesome! How COOL it is to see how just a thought becomes something real! I thought and sucked the joy and happiness out of the feeling that Eva´s visit gave me.
Sauna Yoga instructor training. Checked. Relaxation lessons. Checked. Life in Finland -package. Checked too. I was thinking while driving back home. It´s time to start brainstorming again with something new and work for it, I decided.
What will be the next new SaimaaLife product? Well, you´ll see it in the future by following my blog , liking my facebook pages or becoming my twitter follower

And by the way, all of you journalists and bloggers out there who are interested in simple and natural way of Finnish life! If you´re visiting Finland and want to get a real life experience email me mari@saimaalife.com. We´ll be happy to tell you a few stories about life in Finland and offer you the best pieces of our home country!
Mari ❤ SaimaaLife