I took this photo one evening in Patasalo island at lake Puruvesi. My husband had promised to put our girls to bed so I'd be able to have a moment for myself. I had just done my yoga practice on a beach. I sat down on my yoga mat to watch the beautiful sunset.
All that I saw around me, and all that I felt inside, was tranquility.
While sitting on the beach I experienced a beautiful mindful moment. For a while I was totally present in that moment. Sucking in all that tranquility with all my senses and getting positive energy.
Oh, how important this kind of moments are for the balanced life.
Seek tranquil moments in your life. They will make the busy everyday life a bit lighter to live!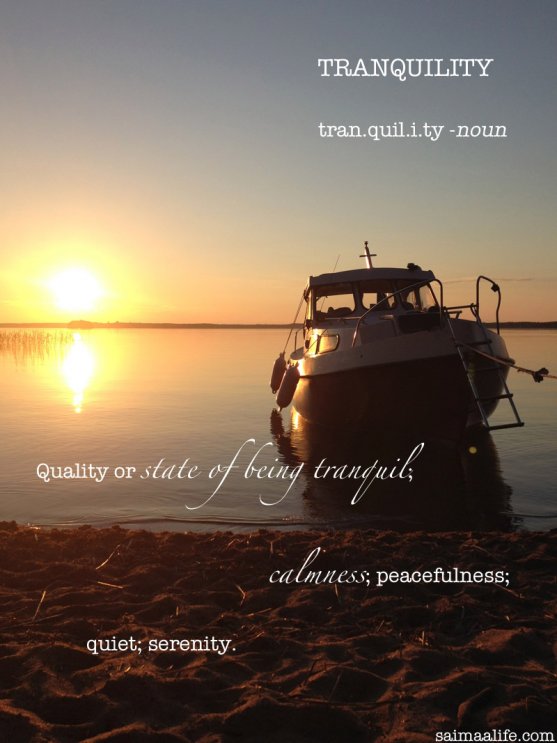 Mari ❤ SaimaaLife
What a great feeling! For a brief moment I felt that I wasn´t the mother of two. I felt that I was just myself!
I shouted that to my two girlfriends on Haloo Helsinki gig in Ilosaarirock festival three weeks ago. My husband bought the tickets for us as a surprise and we were having a weekend in Joensuu without the children.
Later in July we had a family beach day in Petrinsalmi on lake Puruvesi. The day was H-O-T (as the last weeks have been in Finland. That´s so great!!). After swimming the whole morning and eating lunch the girls were ready to have a nap. After they had fallen asleep me and my husband made coffee and jumped into the lake. When I got back to boat again I experienced the same kind of a moment like in Ilosaarirock. I felt light and enjoyed my life wholeheartedly as a woman.
This is the first summer in years that I´m not pregnant or breastfeeding. I can now feel that my body is mine and is working for me and not for the needs of my baby.  I loved to be pregnant and I loved to breastfeed but I have to say that I love this feeling too. Feeling of being there just for myself. I think this feeling works for my wellbeing and helps me in my motherhood. I need moments when I feel that I´m not only a mother, but also myself.
I think all mothers need this kind of moments. It´s not easy to enjoy your own time and life as a woman without any kind of guilt after having children. But I challenge you to do so!
It´s good for you and it´s good for your family.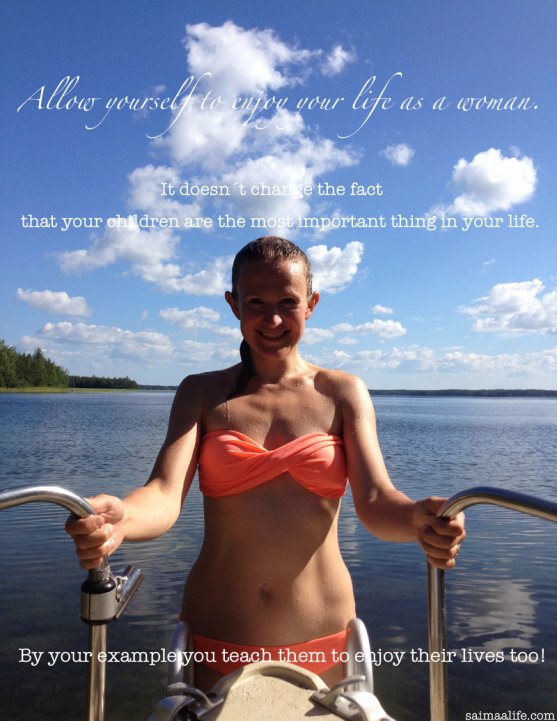 Mari ❤ SaimaaLife
How to stay patient with cranky kids? How to avoid loosing your nerves and things escalating into chaos?
That´s a what many mothers and fathers are thinking. How to be a patient parent.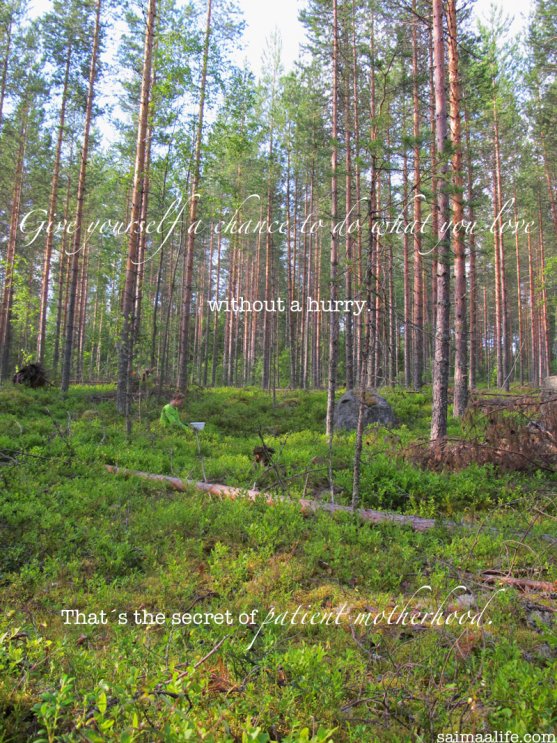 I've found that having enough peaceful moments for yourself is important. Moments when there´s nothing but gentle calmness and silence around you.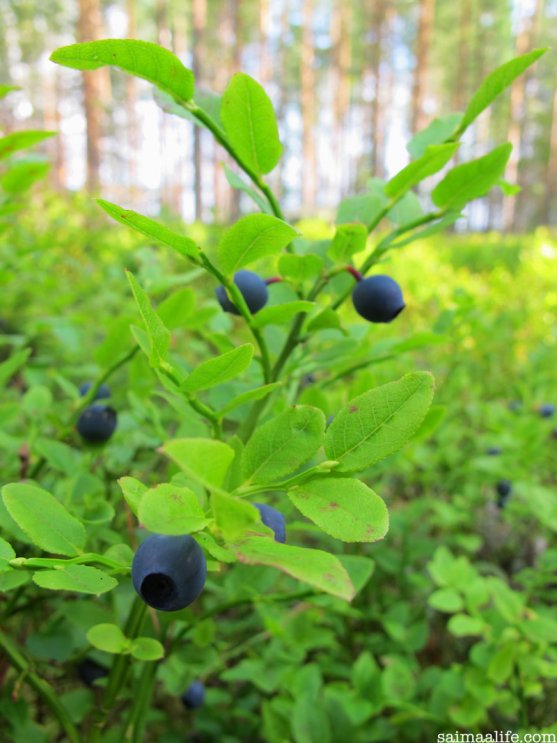 Another thing is to have something meaningful to do. A chance to do things that YOU love. Things that bring you joy and happiness. I´ve found that to be incredible important for the balanced family life, and for being a patient parent.
Picking up berries in the forest. Besides yoga, that´s my way to grow my patience and take care of my mental and physical wellbeing.
This morning I woke up 7 am in our boat home. I went to the forest alone to pick up some wild blueberries so I could later freeze them for the winter. Time alone in the forest, in the middle of all the peacefulness and silence of nature did miracles for my wellbeing. Again.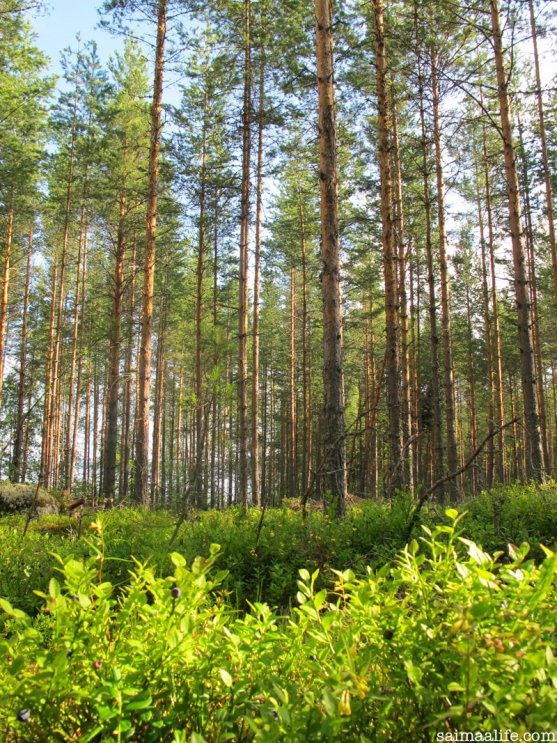 My blueberry picking trip gave me also a lot of patience for the forthcoming days to deal with our girls´ tantrums without loosing my nerves.
So give yourself a chance to do what you love. Do it without a hurry. Do it often enough. That´s a favor for your wellbeing and also for the wellbeing of your children!
Mari ❤ SaimaaLife
The season when nature is offering the most of its food  has started here in Finland.  I´m so happy about it!
Also our vegetable garden has given us the first crop. We have enjoyed rye bread with slices of radishes and cooked food from the first broccoli.
We picked the first handful of blueberries a couple of weeks ago. We have frozen quite a lot of blueberries for the next winter as well as strawberries too. My husband found the first chantarelles last week. I can´t wait to have them more, and other mushrooms too!
Creamy sauce made out of fresh chantarelles. Fresh fish fried on a pan with butter. Fresh boiled broccoli. Fresh blueberries with milk for dessert. It's all fresh, fresh and fresh!
I think no one can eat like this all year around (or it would cost fortunes at least). But there are seasons when you can eat lots of fresh food if you´re just ready to make the effort to have it.
Make the effort and maximize the amount of vitamins in your food by eating fresh food as much as possible! It is so good for your wellbeing, both physically and mentally!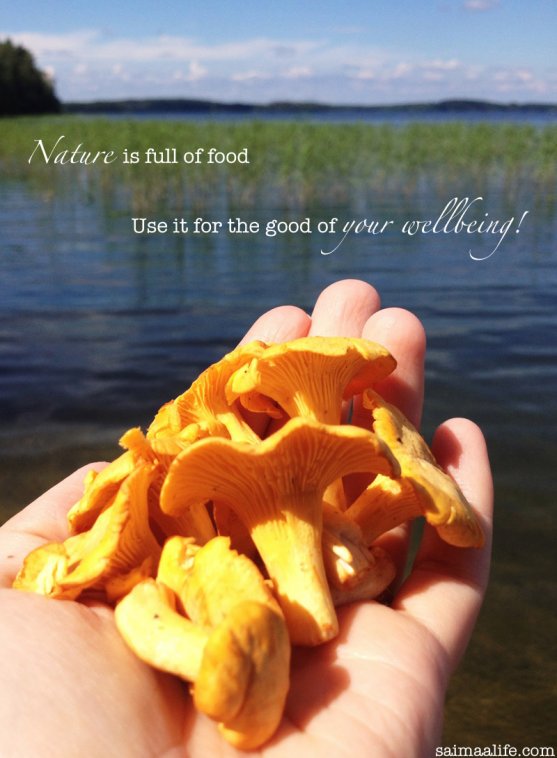 Mari ❤ SaimaaLife
Simplicity. That´s what attracts us in boat life.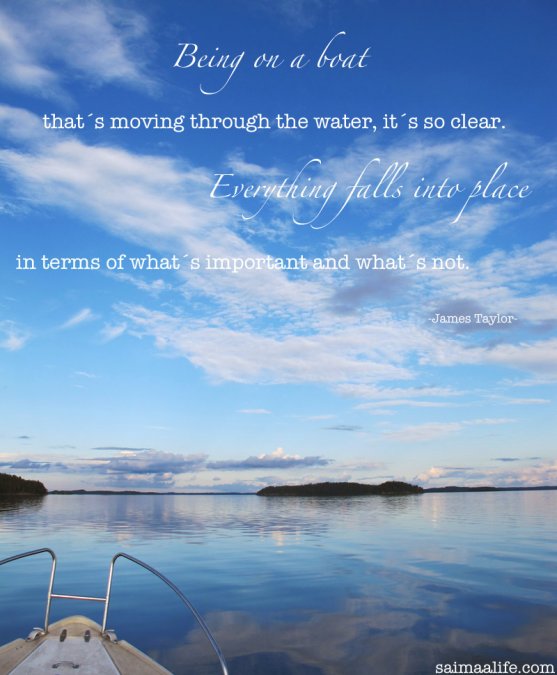 I love the feeling when I step on board. How my body and mind relaxes when I move from land on to the waters.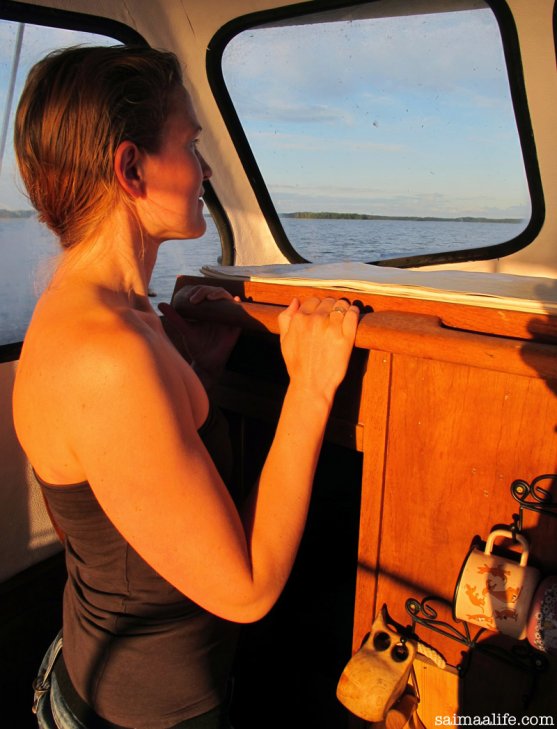 All irrelevant things and thoughts are left on mainland. It´s easier to concentrate on things that are important. Things that truly matters.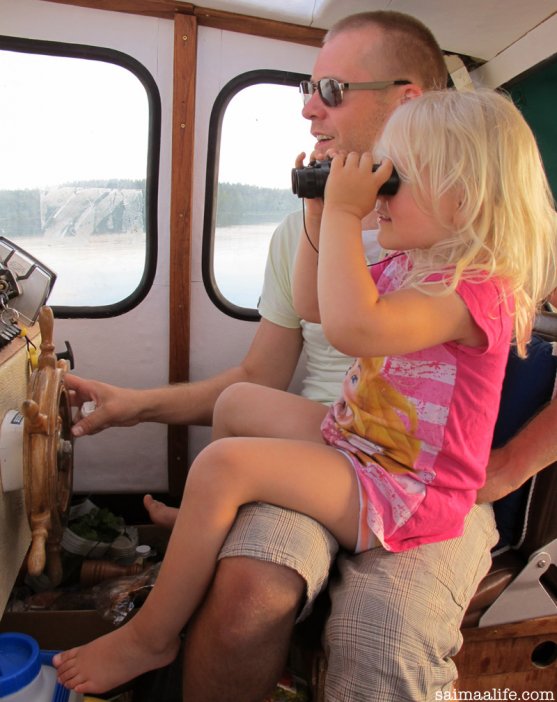 Our family, quality of life and nature.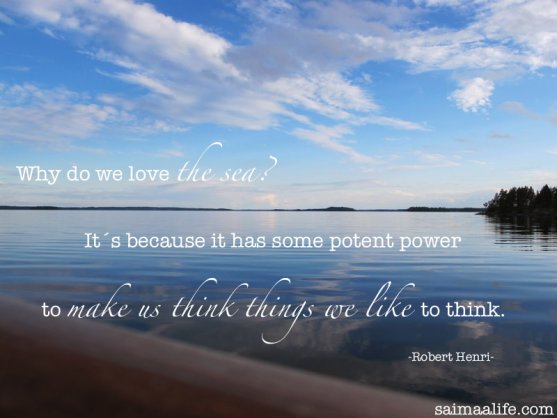 When we live in our boat home we are able feel the power of natural environment throughout the day.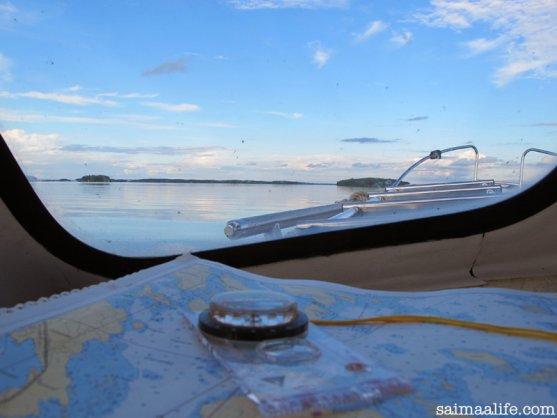 This day we left the mainland behind again. Shopping  and laundry were done and the boat was packed.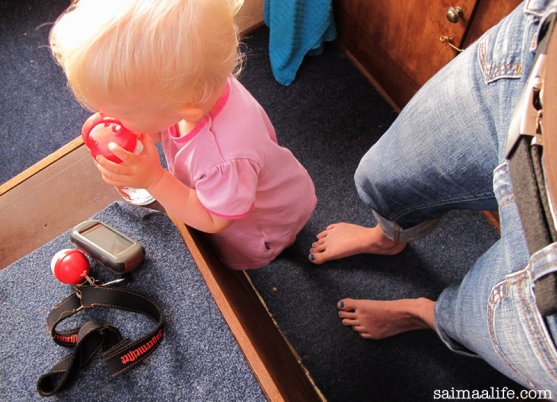 I watched my loved ones, lake Puruvesi and the sunset.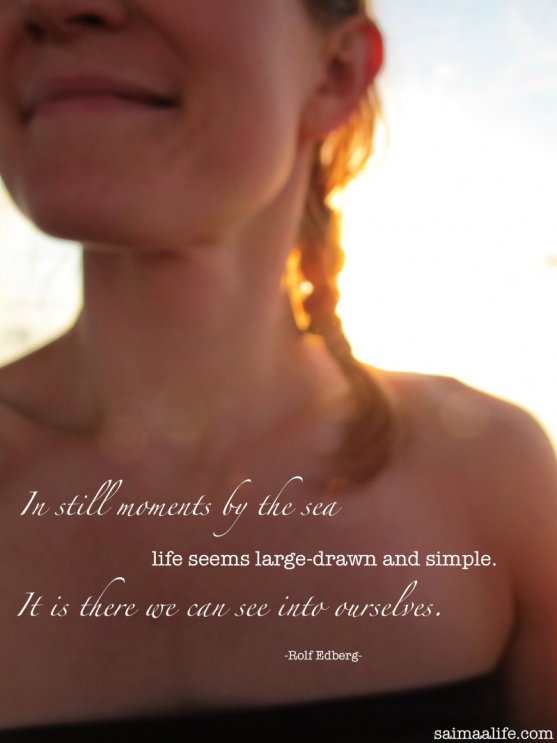 It was kind of an impulsive decision to buy our boat home 5 years ago. Now it has become a part of our way of life.
A place where our minds get clear and we see what we need to seek in our life to feel well.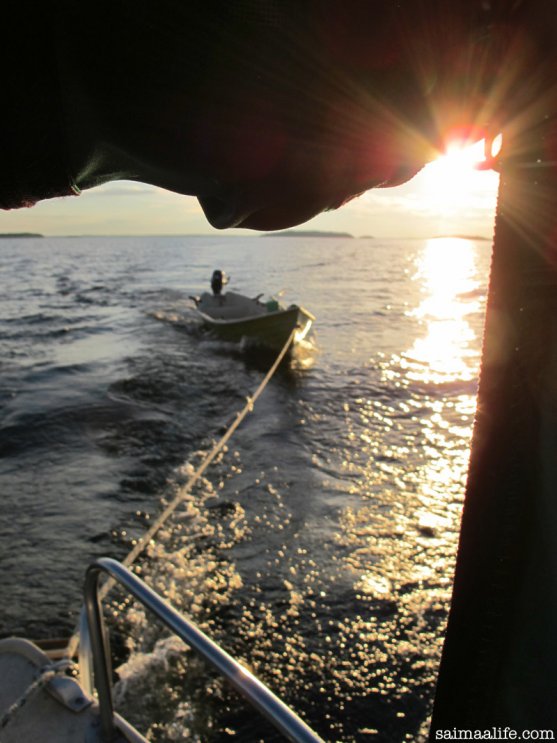 I hope you all can find that kind of a place too. Or have found already.
A place where everything falls into its place. 
Mari ❤ SaimaaLife