This gift is totally free for you. Just click the link below and download this e-guide to get it for yourself!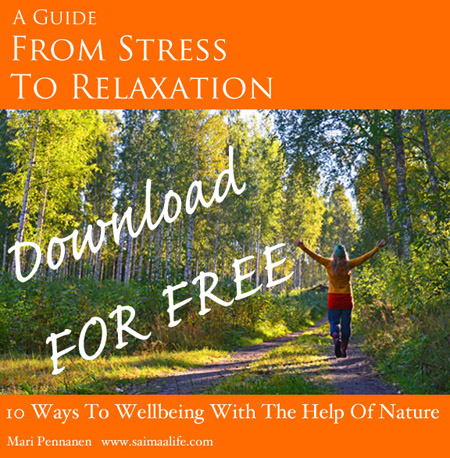 Welcome to follow my life in Saimaa & have more quality to life naturally!
By joining SaimaaLife Email list you'll get all blog stories delivered straight to your email.
Wishing you all the best,
Mari