saimaaLife -so that you could find ways to feel better in your everyday life, naturally
Life is beautiful, but it can be also damn hard. SaimaaLife Media is here to give your life inspiration, and help you to find a path from a stressed, busy, and disconnected life to a more balanced, human, and meaningful life – path to better wellbeing that cherishes your natural rhythm and nature, and a way of life that supports more the wellbeing of our forests, waters, and air that we breathe as well.
For centuries nature has helped us Finns to feel better – saimaaLife exists so that you could get a piece of Finnish inspiration and find all the gifts of nature to your everyday life too.
Physical nature in all of its forms -no matter how we experience it, for real, virtually, or as natural materials and products- is studied to support our health and happiness. Time in the woods can also help you to strengthen your mind, body, and soul, recharge, heal, find answers to life questions – find the connection to your natural self.
We share inspiration through our own life, concrete tips, and international research information related to all this.
At the same time, we make our own journey and offer you a chance to follow real life story from Finland. Besides the ups and downs of a single mompreneur life, in saimaaLife it means living along different seasons – winter, spring, summer, and autumn. So, be prepared to see all colors of life while following saimaaLife!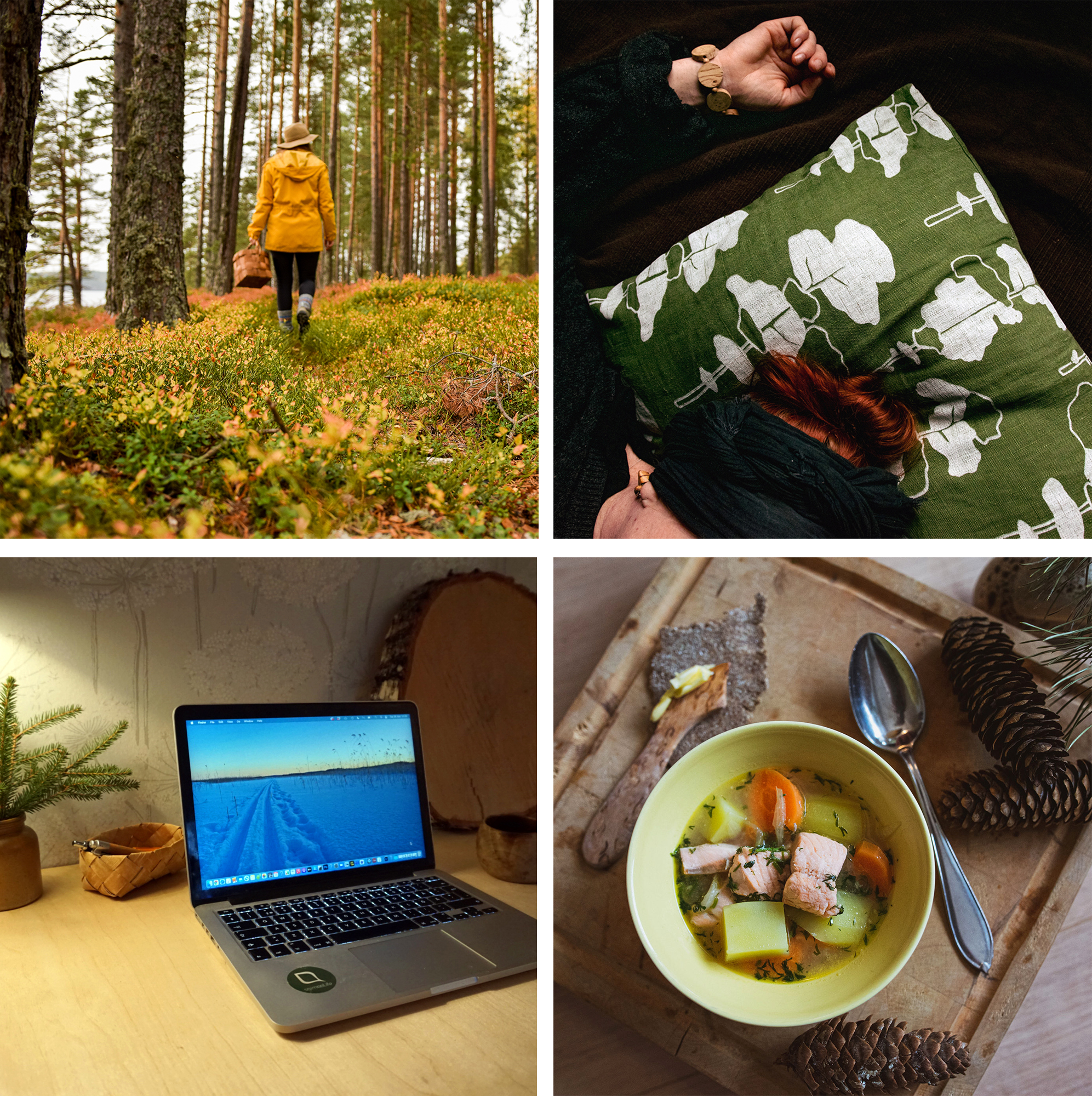 All about nature inspired wellbeing & a way of life
Life has taught us that our own mind is everything. That's why we put the most emphasis on developing thinking: personal growth and life management. The importance of finding your own voice & soul, and bringing tehm visible.
A healthy body is also important, as well as the food we eat. We write about them and introduce nature inspired home & decor, style & beauty, outdoors & travel services, and products from Finland.
Yes! You are warmly welcome to visit our home country! We give you nature inspired travel tips too.
In everything, quality of life is more important for us than quantity. Sustainability goes through all in saimaaLife. We flag natural living and life based on a circular economy where the waste of time, energy, and resources is minimized.
No extremes, but simply good life. That's saimaaLife style.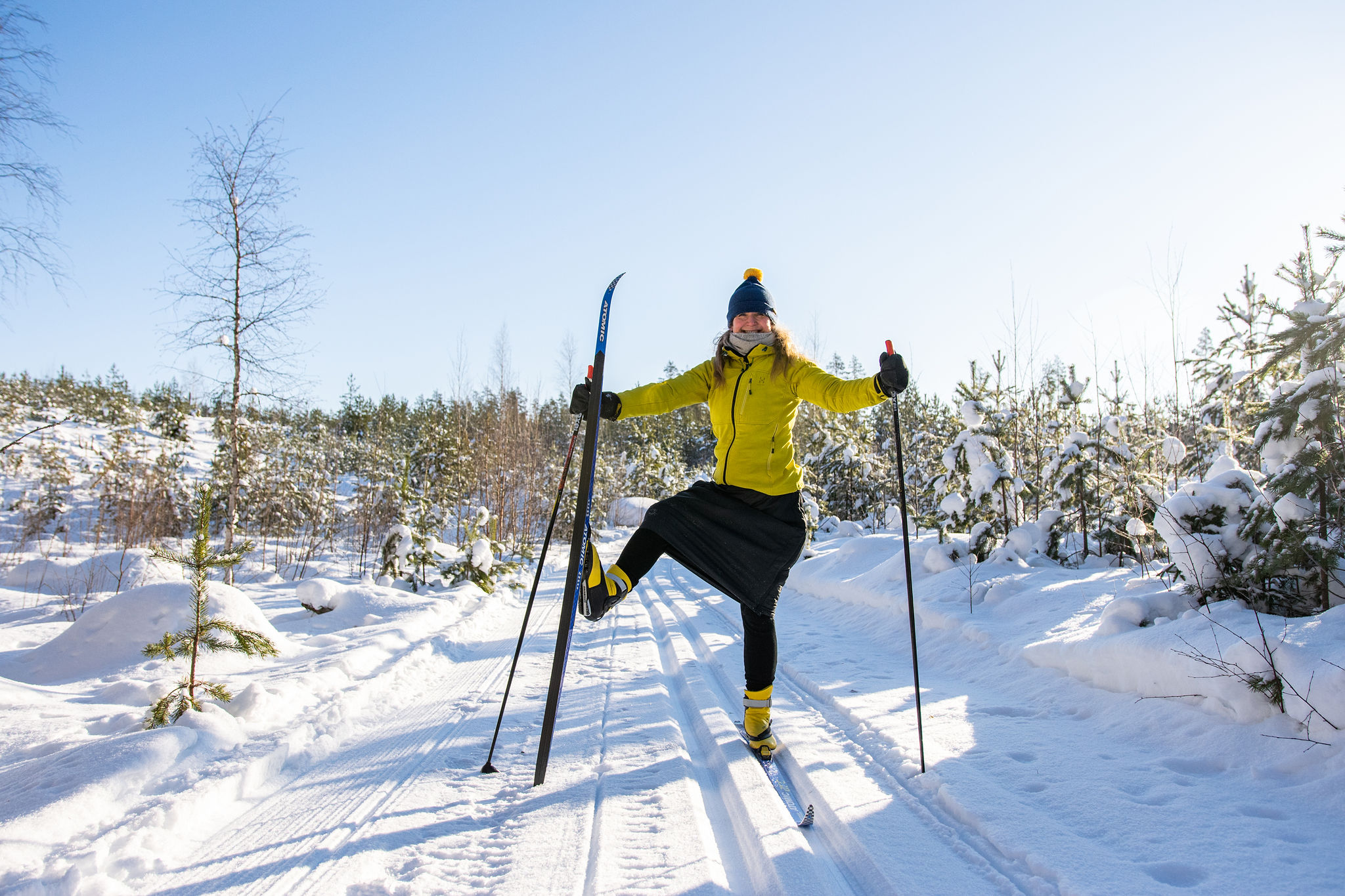 A fellow traveler of everyday life
Often, to feel better, more than advice, we need peer support. We see this world needs more humanity and compassion. That's why we are real. We think being imperfect is perfect and that signs of a lived life in us are precious.
We all are in the same boat in the end. You are not alone, is the message that we want you to hear. Life is challenging for us all. That 's why we share both our joys, and sorrows. You are good and enough just the way you are. You have all needed within you to guide your life to better. That's also what we want to say, and support you to find the knowledge and courage inside you.
We live lightly and make jokes in saimaaLife but we also talk about stress, pressures, fears, shame, anxiety – all the things and emotions that make us feel bad. We talk about how important it is to accept that life is not always fair, and how learning to accept and love yourself is the foundation of all.
With our Finnish nature and world-famous SISU, we aim to empower you to overcome your life challenges and learn to protect yourself against life's coldness. We aim to bring compassion and warmth, peace and moments of rest to your life as well as clarity and joy. Hope, and trust, so that you could find your path to a life that is better for your health and happiness.
Let's support each other. After all, the thing is not the destination, but the path itself. That's our unique LIFE and it's meant to be lived and enjoyed.
All began from one Finnish mother's personal journey from stress, burnout, anxiety, and depression to peace of mind and natural wellbeing
"Human-nature connection has been at the heart of saimaaLife all the way since I started to seek and share my life journey for real and online in 2012. As a Finnish country girl my relationship with nature has been natural all the way from my childhood. However, it was only after my burnout and depression when I really found the diverse power of nature; how it can help you recover and heal, find the connection with yourself and others and make your life more human and compassionate.
After that experience a willingness to live more side-by-side with nature – not only from it – and cherish all life on Earth started to strengthen in me naturally; life and wellbeing of my own and also the life and wellbeing of other people, animals, plants – all alive. We are all one in the end and we all deserve to be well and enjoy the precious days that are given to us.
SaimaaLife exists so that more people could experience the same in their personal life, we could support each other better and the wellbeing of nature could be supported in a better way too."
– Mari Pennanen, Founder of SaimaaLife –
People behind saimaaLife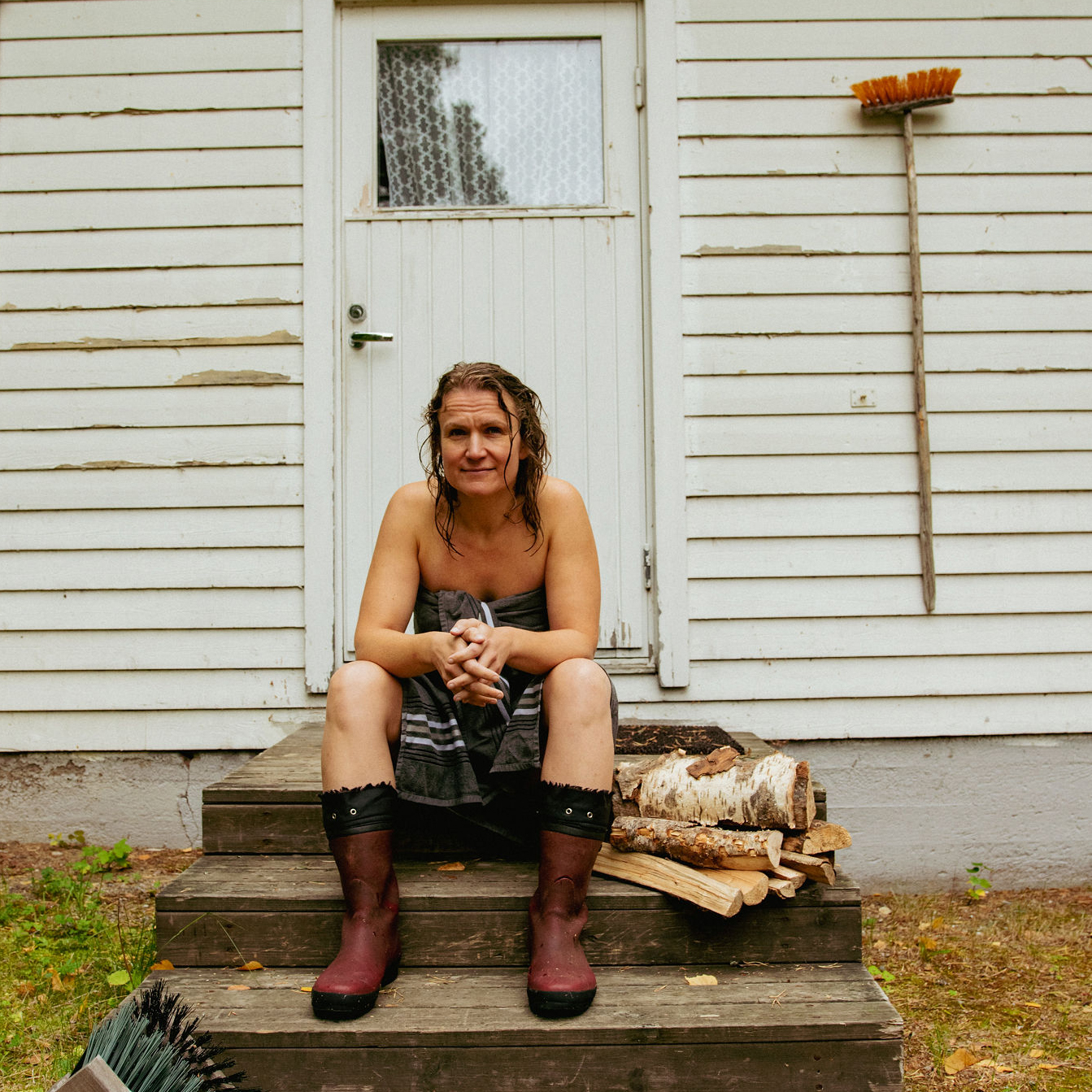 Mari – Our storyteller and entrepreneur
I, Mari, am a single parent. I live with my two daughters in an old rental house in Punkaharju by the crystal clear Lake Puruvesi. Also, my roots are here on our family farm. I'm a passionate sauna goer, log chopper, skinny dipper, and cross-country skier with an artistic soul. I'm fascinated by the power of the human mind and the beauty of intuitive living. Besides producing SaimaaLife Media I'm also a speaker, lecturer, Saimaa guide, and 360° / Virtual Reality specialist. They call me visionary too.
What nature means to you Mari? Real life. No matter it's physical nature or our true nature within, when we are connected to it, we are connected to the most real and beautiful version of ourselves and life on this Earth.
How a friend has described you? Mari is kind, loving, hardworking. A woman who has gone through hell to be the person she is today.
Life motto: "Pyri hyvään" – Aspire to good in all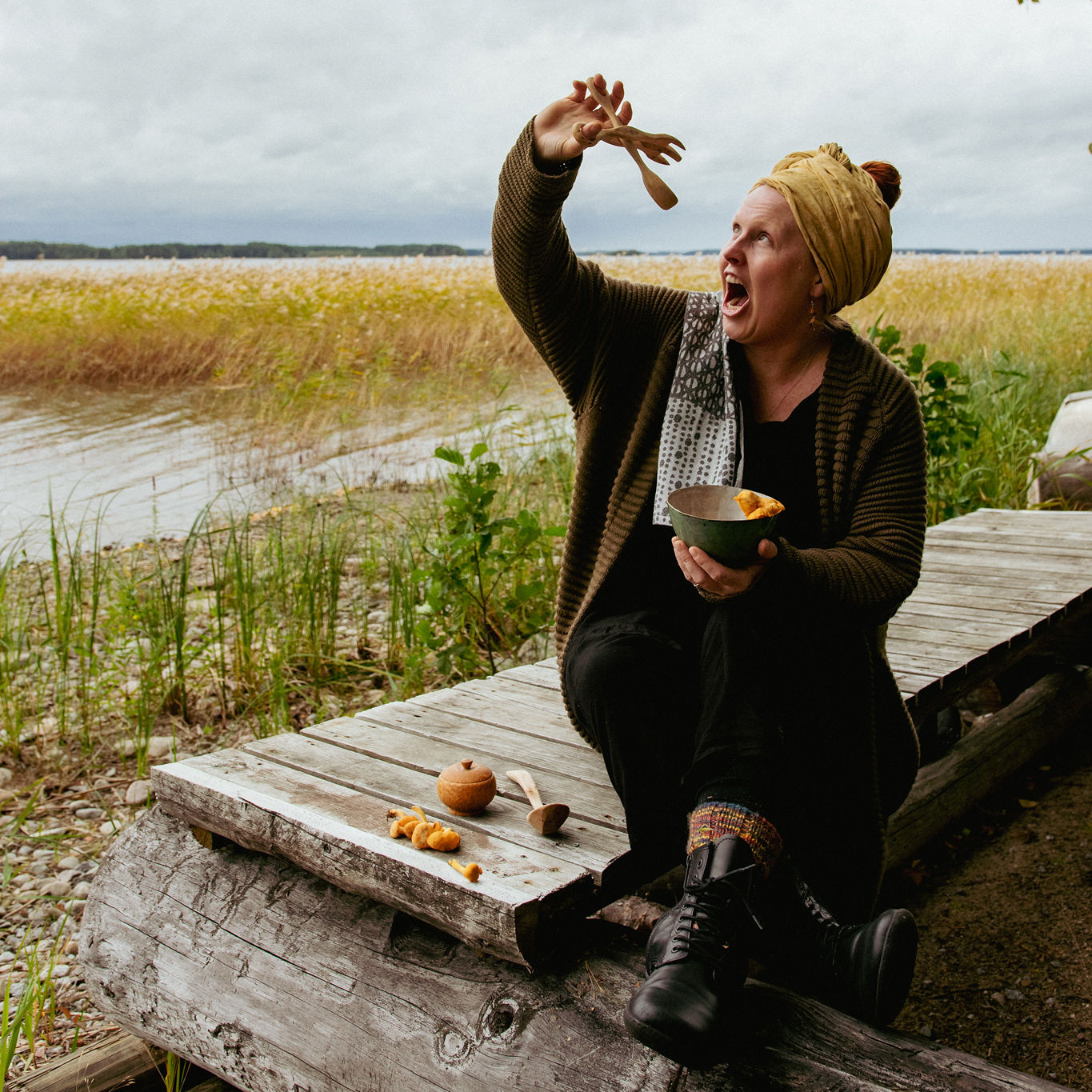 Stiina – Our food & decor magician
Stiina is a woman and mother with a big, warm heart who loves hosting events, style and for whom a sense of community and closeness of family is important. With her husband and two kids, Stiina lives almost next to the world's largest wooden church in Kerimäki, by the Lake Puruvesi. Stiina works at the bakery and cafe in Savonlinna. Her passion is food and everything related to it. Pure ingredients, simple recipes, food from nature are things that make her soul sing.

What nature means to you Stiina? Nature is my therapist, sanctuary and foodmarket
How a friend has described you? Stiina is easy going, friendly and helpful
Life motto: Trust the flow of life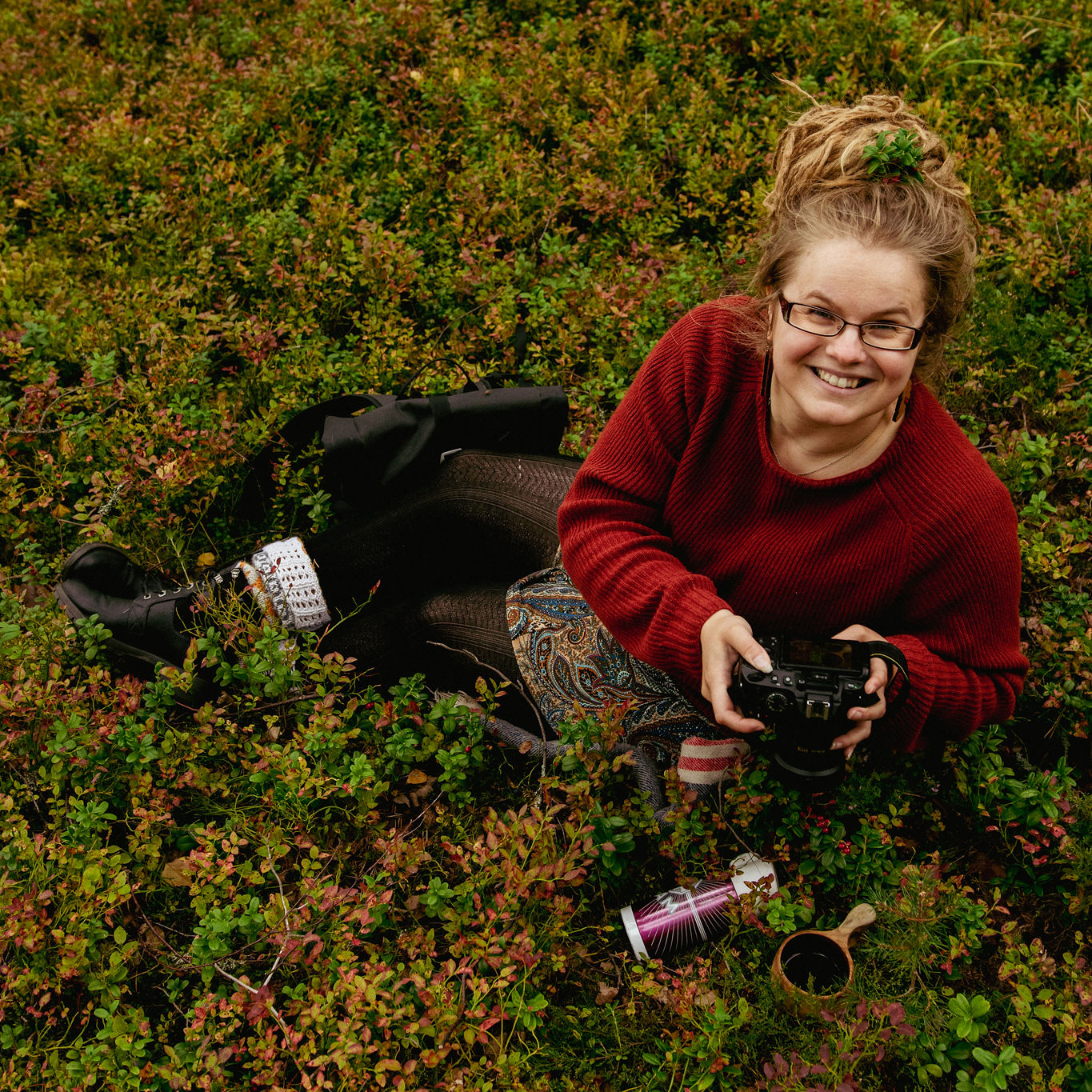 Marianne – Our dreadlock hiker & co-photographer
Marianne is a nature child and camera girl with a country soul. She is also the entrepreneur at Marianne Ahonen Photography. You recognize Marianne from long dreadlocks and arm tattoo; "Take photos, laugh too much, and love". Marianne lives in Saimaa in the town of Lappeenranta with her spouse. As Mari's sister also her roots are in the forests and fields of the family farm.
What nature means to you Marianne? Presence. Even if at some point things go wrong in your own life, nature still continues its own cycle. That is very comforting.
How a friend has described you? Marianne is a nature lover with a bubbling, spontaneous and humorous personality who is easy the be with. Marianne does best to make all her friends feel loved and accepted just the way they are. She is a friend with whom you can never know what you end up doing and where it can be midnight swim in the lake or photo shooting session in the woods"
Life motto: It's always worth asking.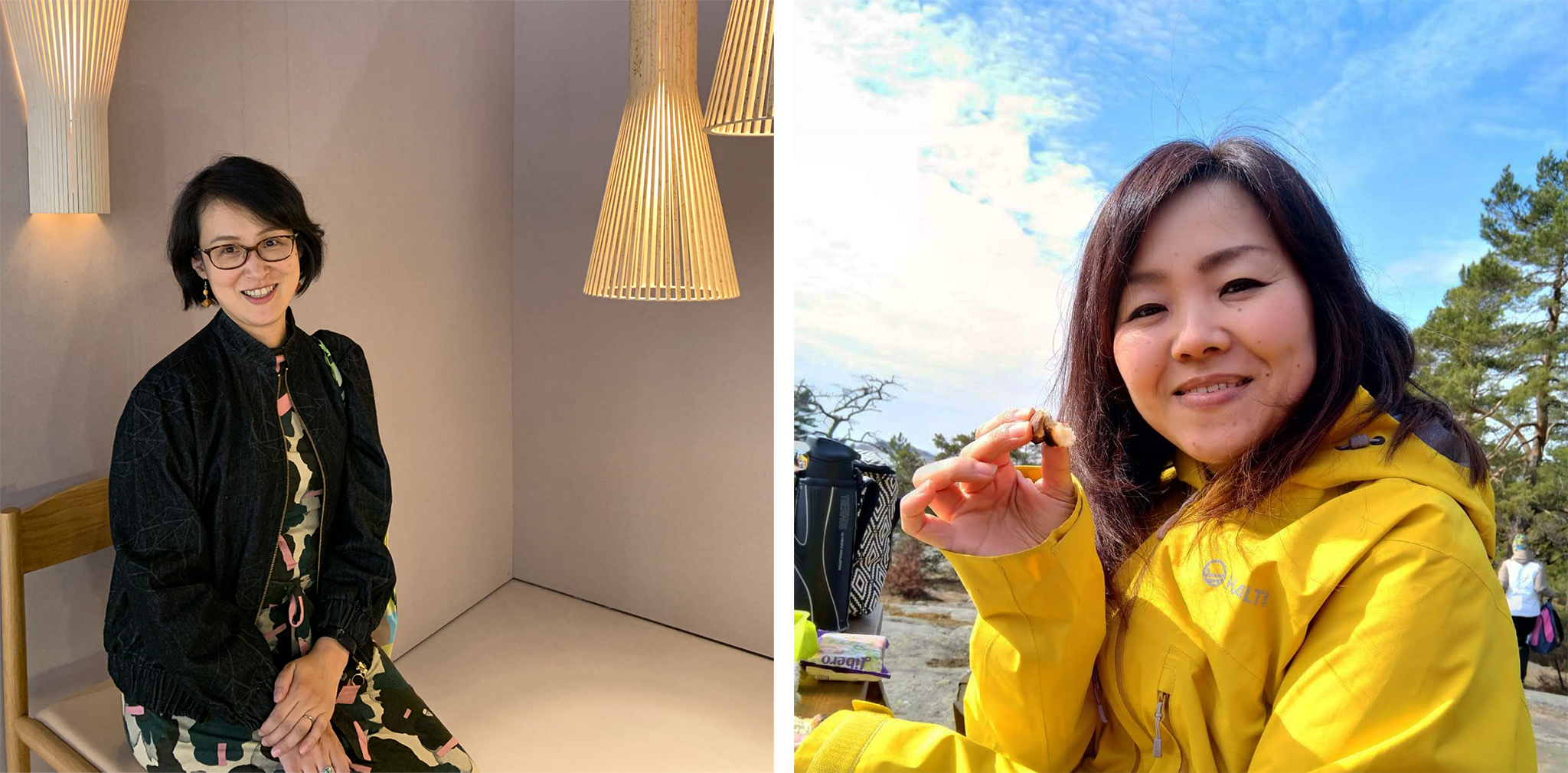 Our Japanese team members Asaka & Mie
We are happy to have a special relationship with Japan through our many Japanese collaboration partners, but especially through Asaka and Mie. Asaka is saimaaLife Japan Manager, and also the entrepreneur of LLC kokemus. Mie is behind Japanese translations and assisting us in many other matters. Together Asaka and Mie run Englanti – Finnish themed online English lessons. That is great! Both Asaka and Mie have lived in Finland and love Finnish people, nature, and design. We can say that we feel the same with Japanese as well!
Besides our team members, we have many other helpers behind saimaaLife. Also, it makes our soul sing when our friends and collaboration partners drop by in our story!
It means a world to us that same-minded nature inspired people are already in so many countries; in Japan, USA, Finland, UK, Canada, India and Germany especially but elsewhere too. Feel free to join our saimaaLife tribe!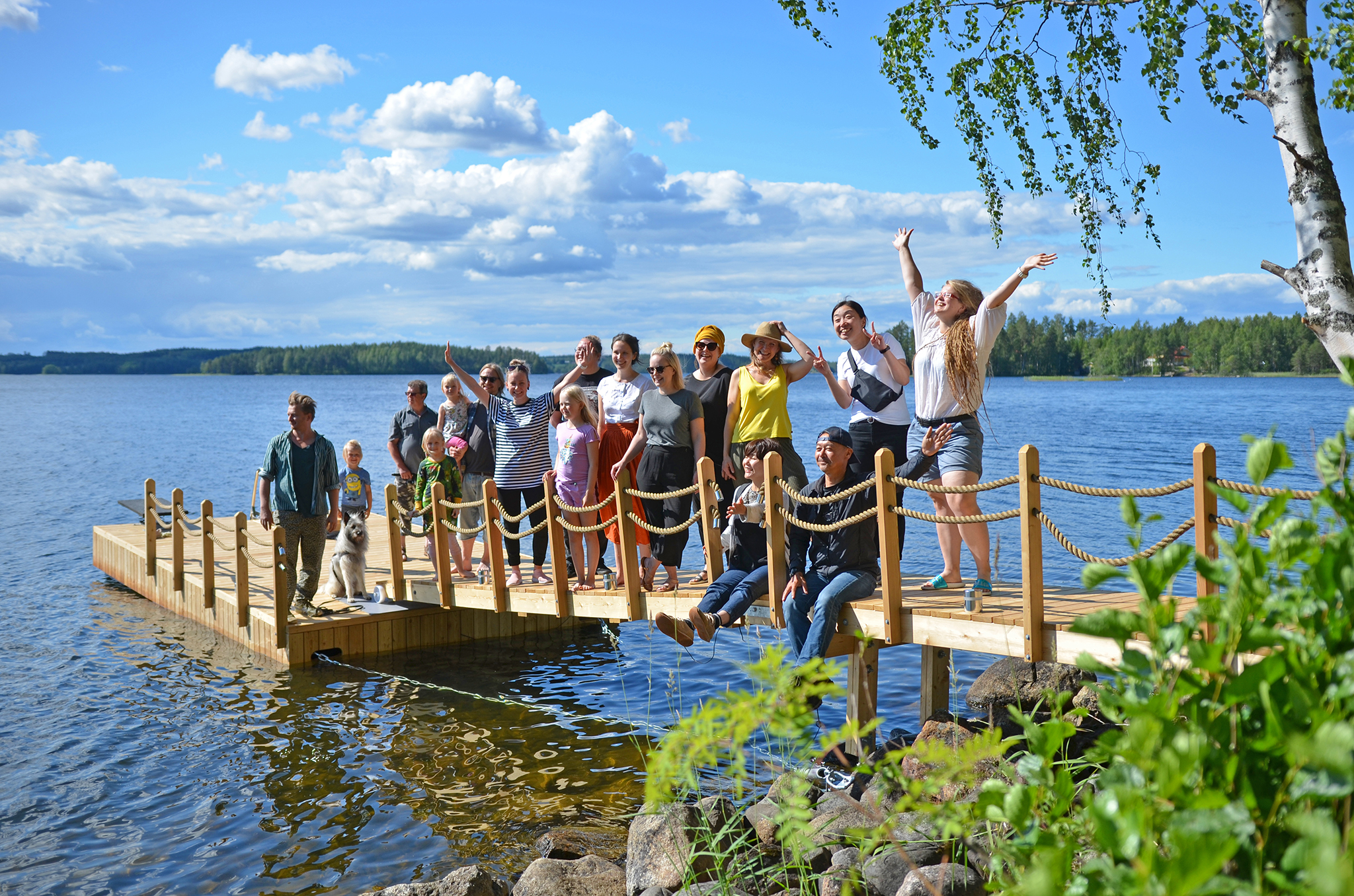 Virtual Travels & 360° Virtual Reality Content from Finland
The roots of saimaaLife are deep in the Finnish countryside and its forests and waters. We love all things handmade and old too. We are also known for our creativity and passion to combine down-to-Earth with new technology.
We have dedicated saimaaLife YouTube to our 360° / VR content. Watch our 360° stories from your screen by rolling the videos with your fingertips or with VR headset.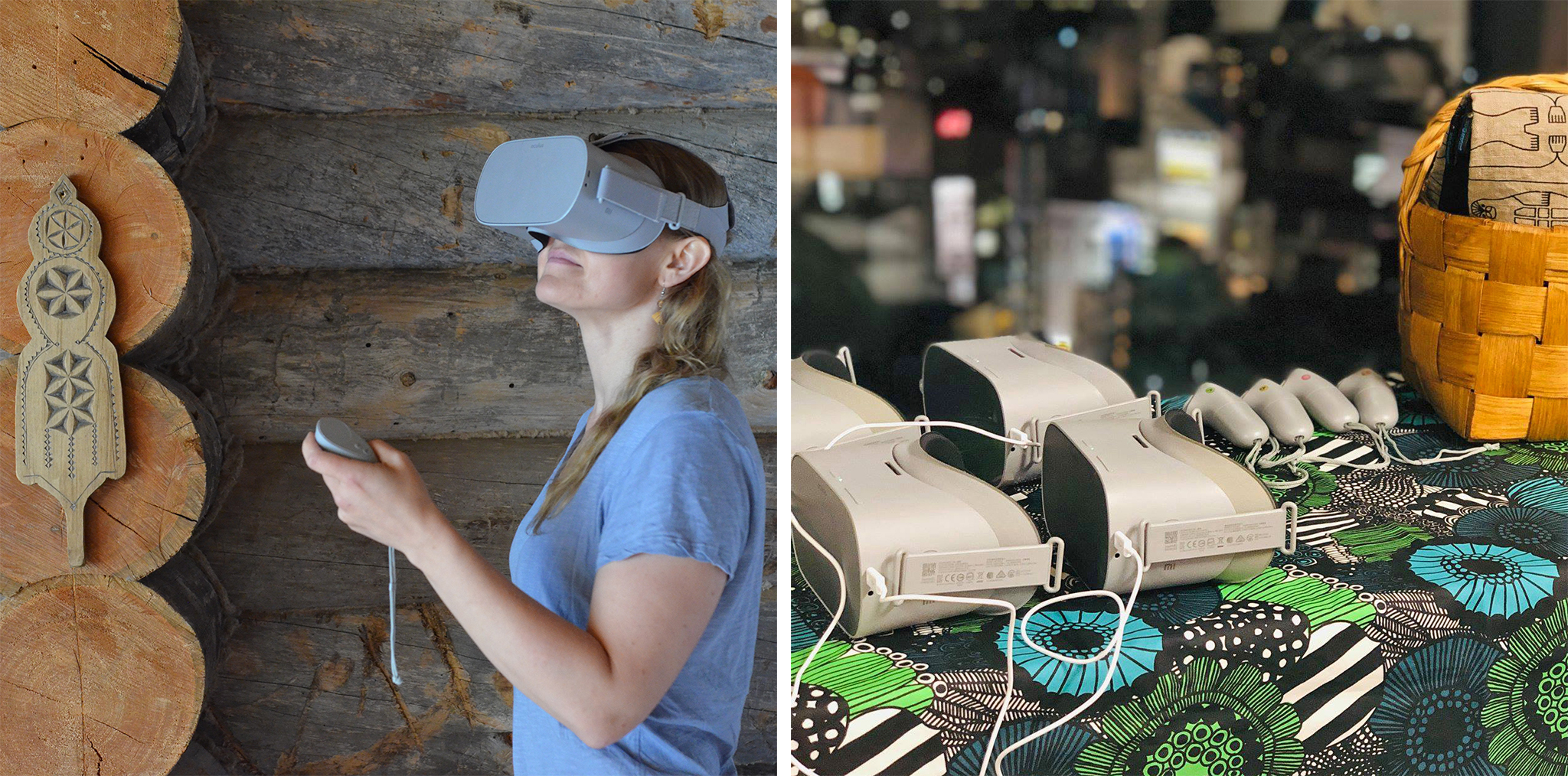 This is nature inspired life in Saimaa but what & where is Saimaa
Like all, also we have a home. The home of saimaaLife is in Finland in Saimaa. Saimaa is a part of Finnish Lakeland and the largest lake in Finland. Our dear home region is also the fourth largest natural freshwater area in whole Europe. It consists of many blue lakes, rivers, canals, islands, and lands with green forests and ridges. In Saimaa, all waters are connected with each other.
Saimaa is a big area. However, if you really want to come to visit the roots of saimaaLife -welcome to visit Punkaharju – the place where most of our stories come from.
PS. CNN travel has chosen Punkaharju to be among the Nature Wonders of the World.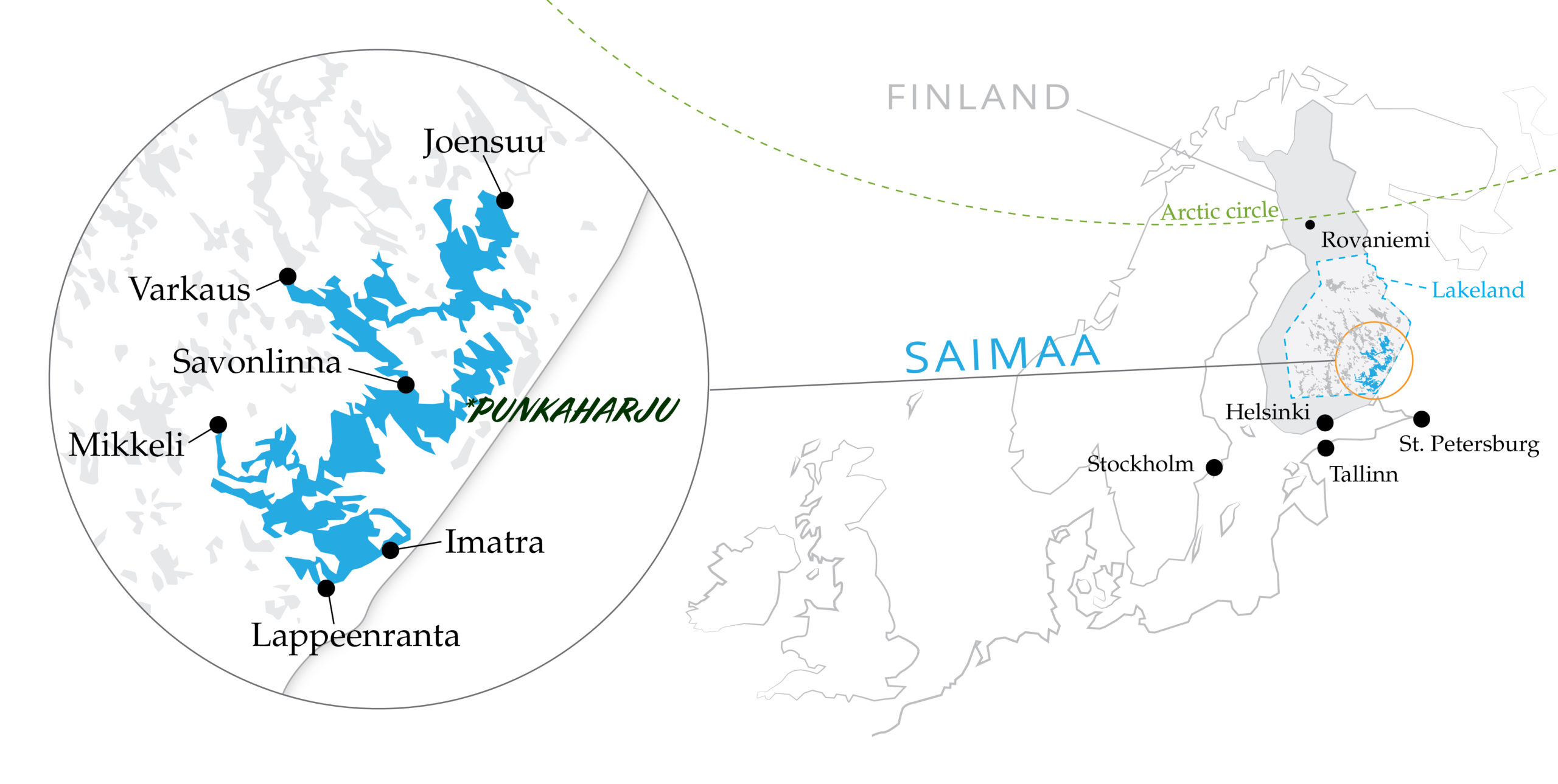 Welcome to follow our story & join our colorful saimaaLife nature inspired tribe
To follow us on a daily basis, follow us on @saimaaLife Instagram. If you use more Facebook then follow us there too.
Here at our blog, we publish monthly content. By becoming our subscriber, you get all our stories straight to your email.
PS.
Here are a few examples of saimaaLife stories we recommend you to read:
Check also Our recipe for Famous Finnish Karelian Pies. and Recipe for Finnish Cinnamon Rolls. Besides our nature, they are the gifts of Finland to the world as well!
You find all our stories from saimaaLife Archive 2012>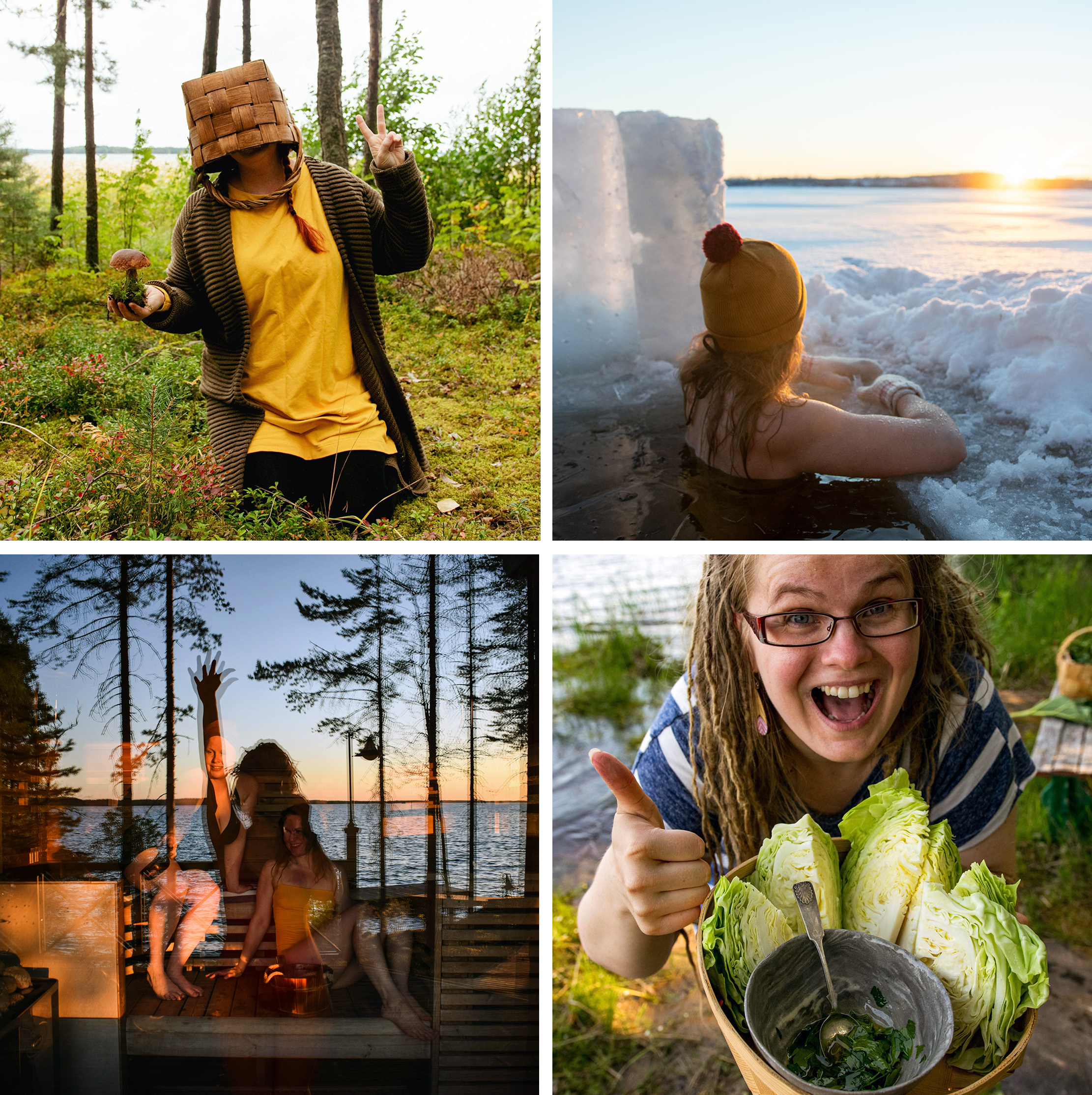 Welcome to find ways to feel better with us, naturally.
With love from Saimaa,
Mari, Stiina & Marianne