Take a shower alone
Bathing our girls is one thing that my husband can´t do with his injured leg. It has been me who has been bathing our girls lately – and done many many other things too. To save time I´ve combined that with my own shower.
Taking shower at the same time while bathing a baby and a toddler. Smart. Maybe. Relaxing. Not at all!
This day I took a shower alone. It felt so good!
I took a loooooong shower. I even shaved my legs. All alone.
After that I put Mia Höytö´s eye cream and Mia Höytö´s facial cream that have proven to be very good for my dry skin. Then I pampered myself by moisturizing my whole body with coconut oil while admiring spring evening sunshine.
Normal for someone. Luxurious for me.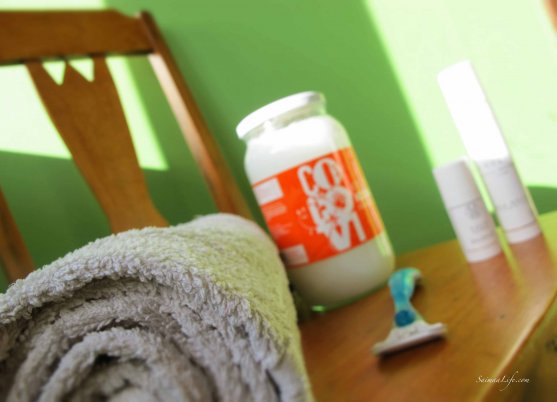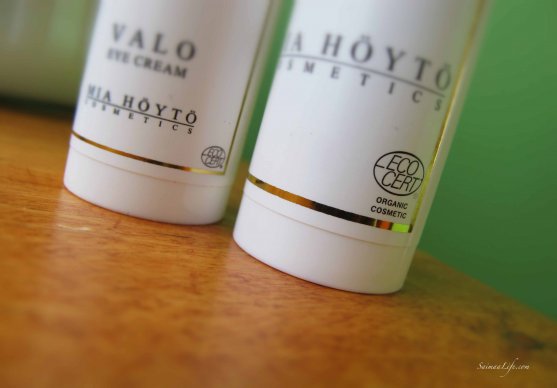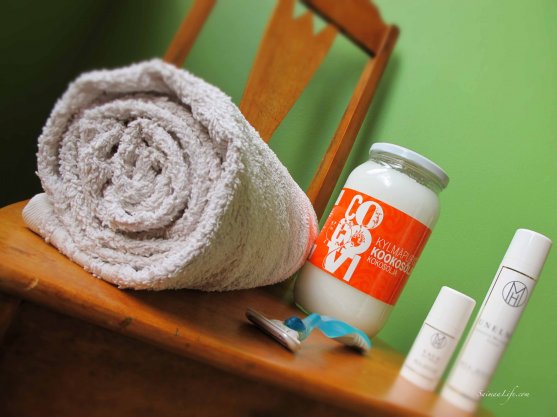 Read more about my "Wellbeing Challenge 2013 – 365 ways to wellbeing".
Mari ❤ SaimaaLife
Do something fun that you´ve never done before
When I bought my Minna Parikka high heels I decided that I will use them whenever I can and decided to find occasions to do that. Even though it´s not that easy for a mother of small baby.
New Miss Finland is elected today in Finland. When I got an invitation to come to see their "Miss Finland Tour" and their show to Järvisydän´s Wine Hall I knew instantly what shoes I'd wear.
Miss Finland Show was something that I had never seen before. But it was so worth to go! We had such a fun couple of hours with my friend Noora there. Girls were so so beautiful!!  They were like princesses. Simple gourgeous.
After the show me and Noora were able to have an evening snack with three of these princesses. It was a nice surprise that we were able to get to know them that way a little bit more. And even thought I didn't see myself as a beauty queen next to these beautiful young ladies I decided to be brave and take a picture with them to get a nice memory for myself of this evening.
Doing something fun that you´ve never done before – I definitely courage you to do that too!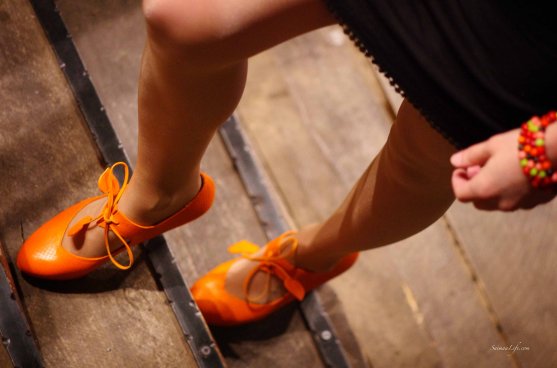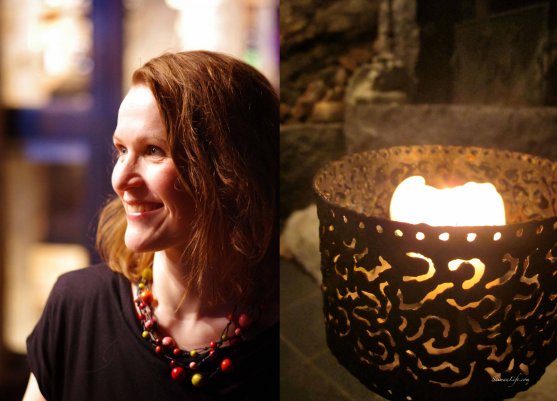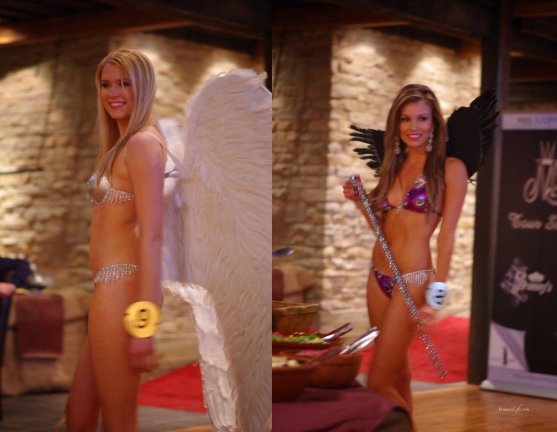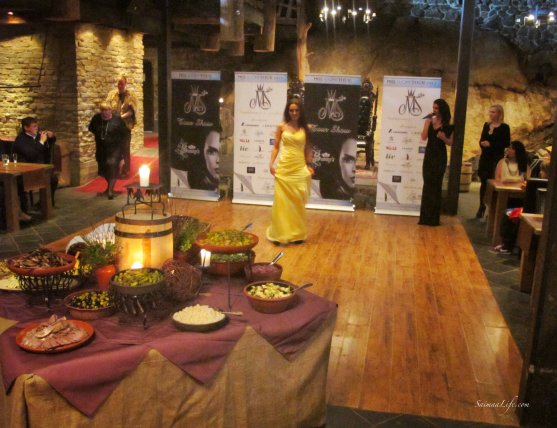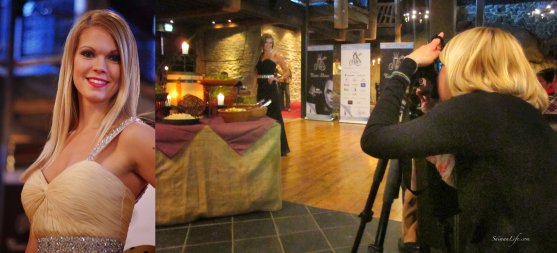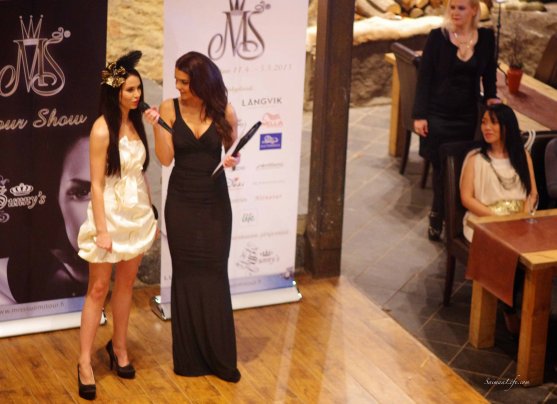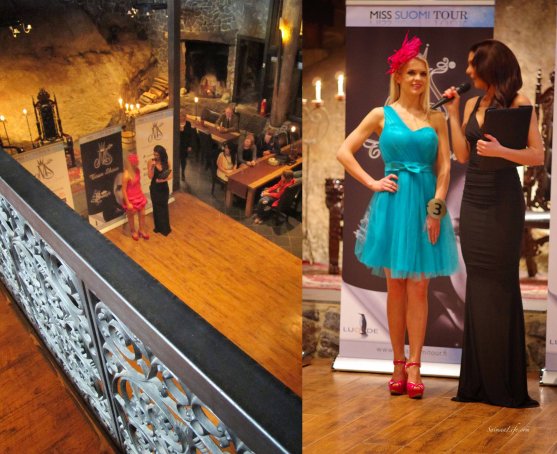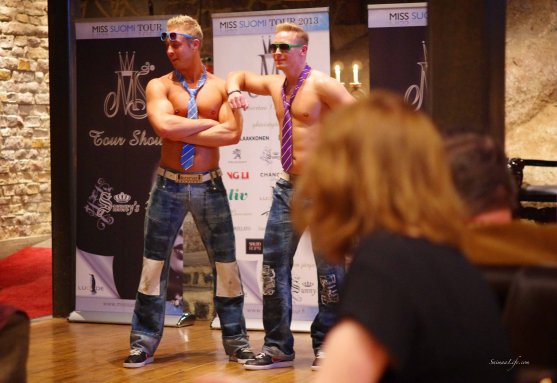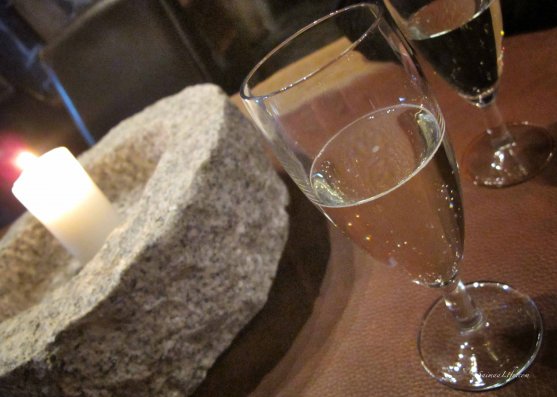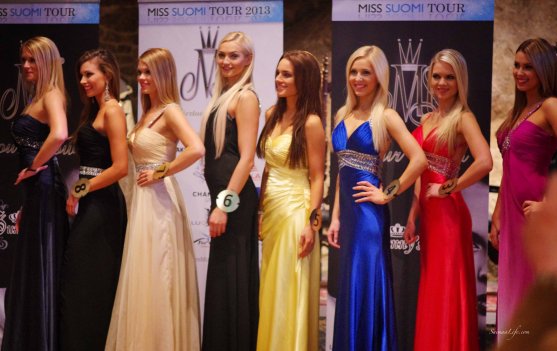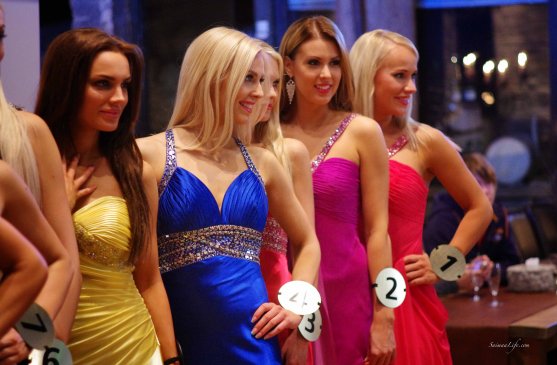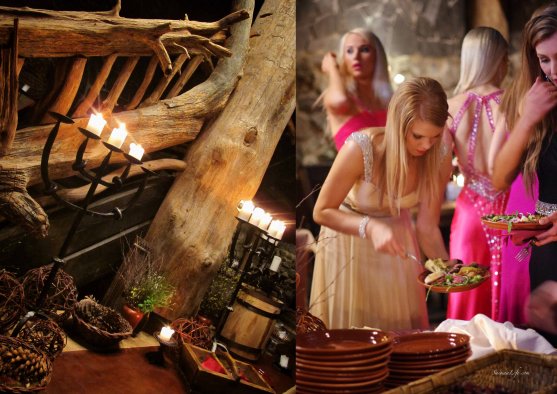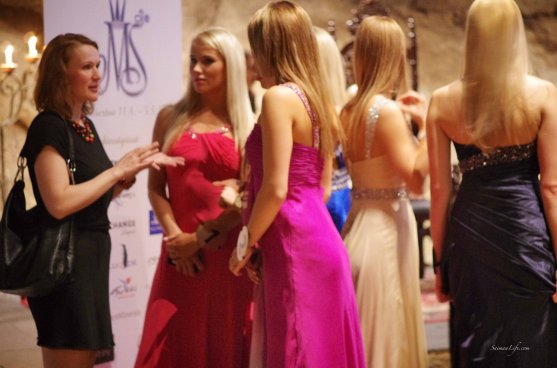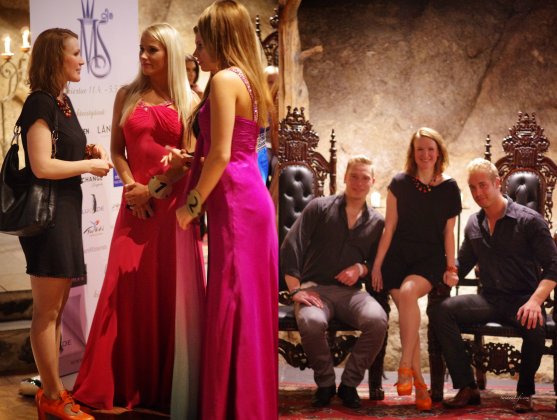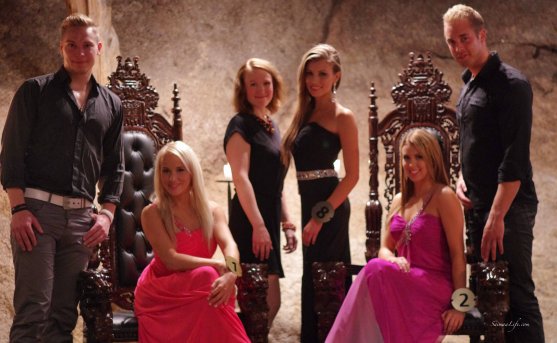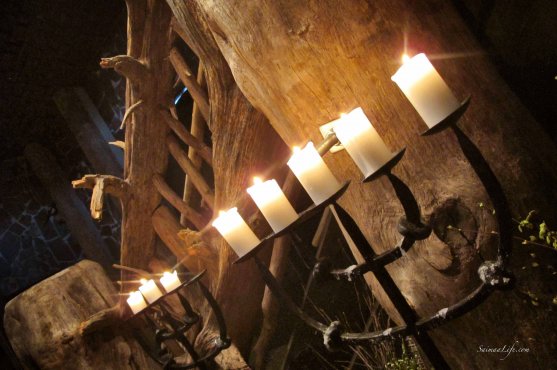 Read more about my "Wellbeing Challenge 2013 – 365 ways to wellbeing".
Mari ❤ SaimaaLife
Eat out with your friend
Sunny Sunday, delicious 3-course meal in restaurant Majakka and 2,5 hours with a very dear friend of mine. Talking about motherhood, marriage, children, work, wellbeing and many many other things.
We had dreamed about this kind of an opportunity for carefree conversation with Manna since last summer. Finally couple of weeks ago we set the date. Then my husband´s injury happened. I was so sure that now I have to cancel our date. Luckily my husband realized how important it was for me. He arranged his parents`to help him out with the girls and I was able to have some freetime.
It felt so good and gave me so much energy – talking with a friend, eating with two hands, enjoying the sunshine and having some my time!
Thank you so much my parents-in-law!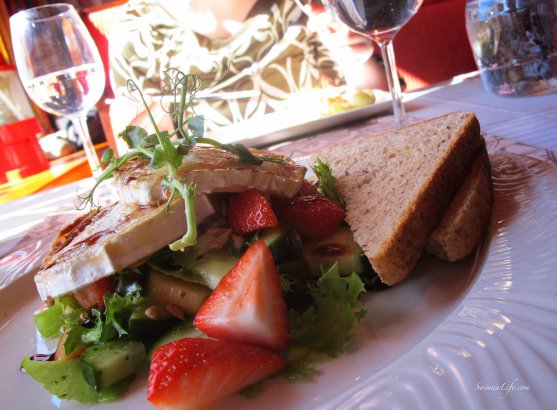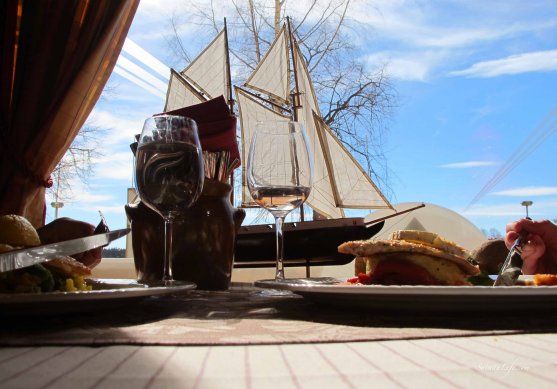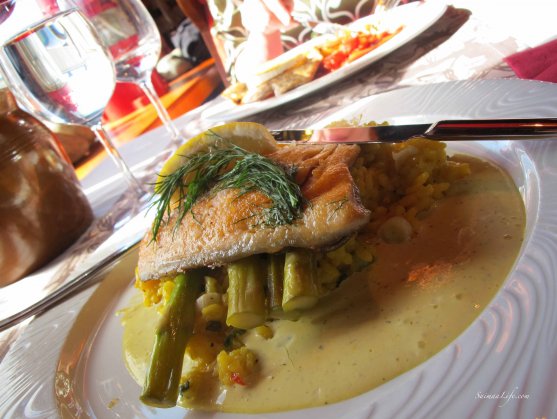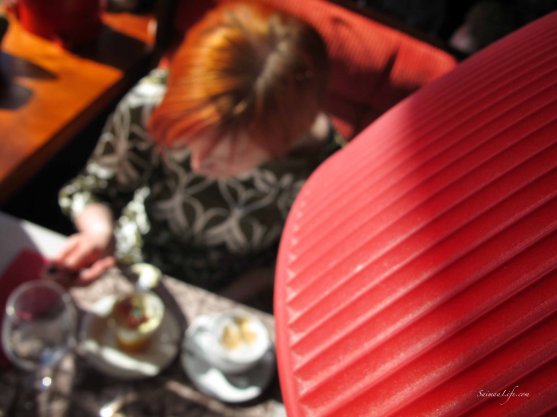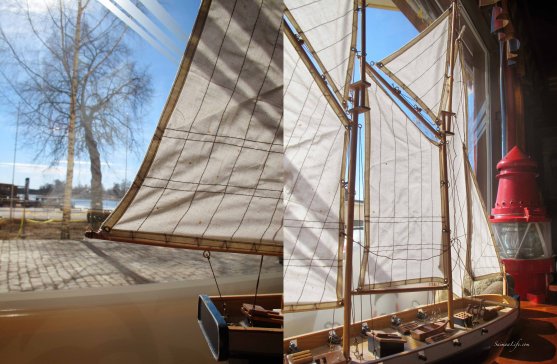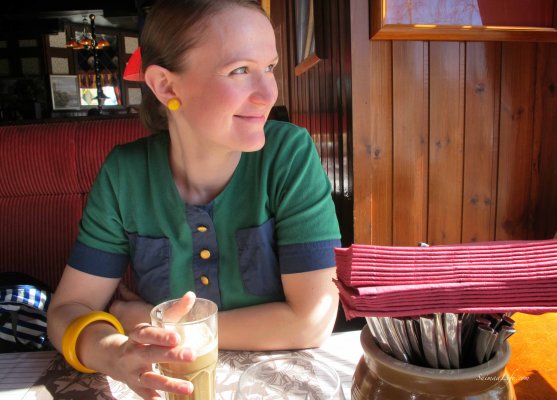 Read more about my "Wellbeing Challenge 2013 – 365 ways to wellbeing".
Mari ❤ SaimaaLife
Start a fun project
A working woman in a student girl`s clothes. I´ve tried my own old clothes on lately and that has been my conclusion almost every time. I don´t feel good about on my clothes. I feel stupid and insecure. I feel myself as an old woman who tries to look young – and fails by doing that…
Motherhood has changed my mind, my body and my needs for clothes – for good. I admit that now! No more short shirttails, low waist jeans or extra-tight clingy clothes for this woman, thank you! I hate if I have to lift up my pants all the time or pull down my shirt while playing with my girls on the floor. Or I feel that my not so tight belly shows under my too tight shirt when I´m having a business meeting.
I don´t want to think about my clothes when their on me. I want that my clothes feel good on me and I can feel myself confident with them!
As I´ve told you I´ve promised to myself to start finding my new style after I´ve lost my pregnancy kilos. Well I´ve still 3 kg to go (Breastfeeding makes miracles!) but I feel that I really really want to start my project already now. I´ve experienced how good hair makeover felt, how happy refreshing my wardrobe with new kind of clothes made me and how confident I felt myself on my new high heels.
I´ve realized that all those were already steps towards to my new style and I want to continue searching for it.
During our Helsinki trip me, Liilia and Marianne visited again in Globe Hope. Since my first visit I´ve got to know about their products better. One thing that I´ve noticed is that their clothes are actually perfect for a woman like me. More perfect than I had realized. Quality, beauty and practicality are the things that I appreciate the most in clothes nowadays. And Globe Hope´s clothes are all made of that.
This day I got a chance to try on more Globe Hope`s clothes. A high waist skirt, a well sitting jacket and other clothes that felt good on me made me so happy that I´ll decided that now I officially start this fun project. A project to find my new style.
A style for a 30+ working mother who wants to feel good about herself and be beautifully green!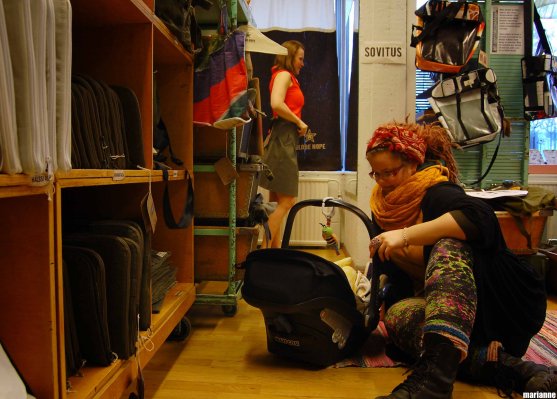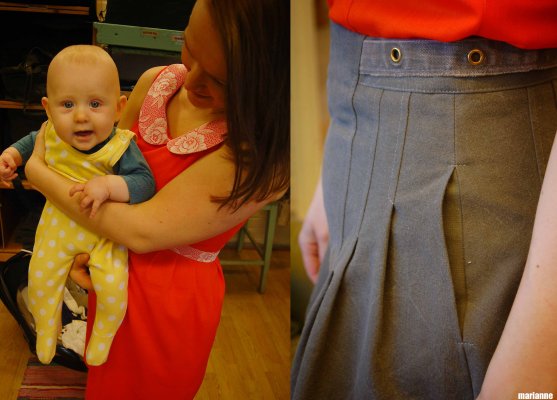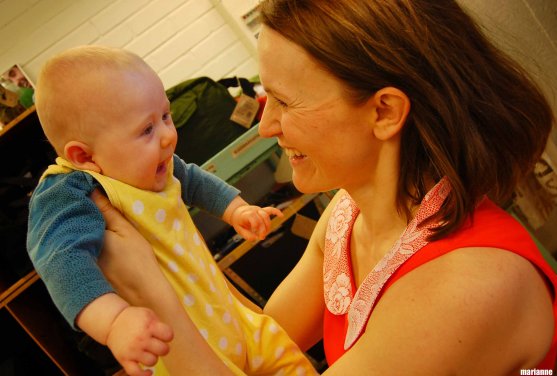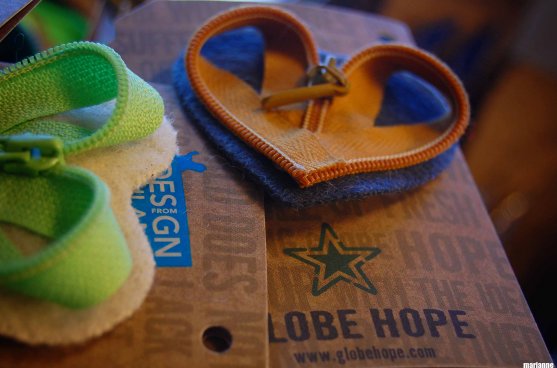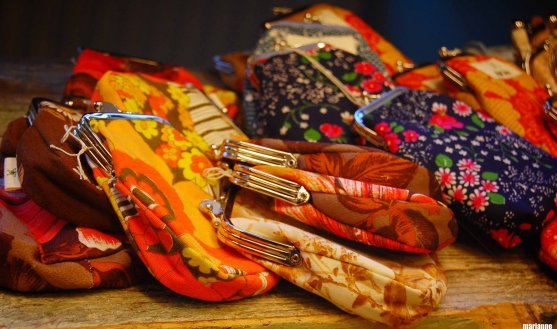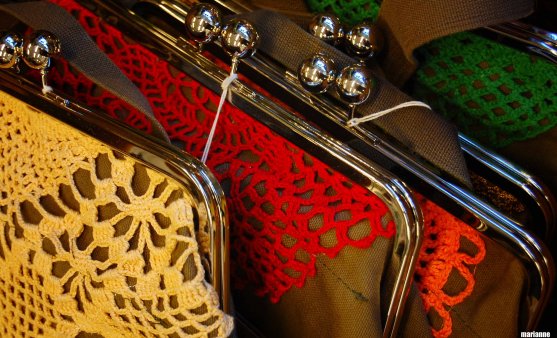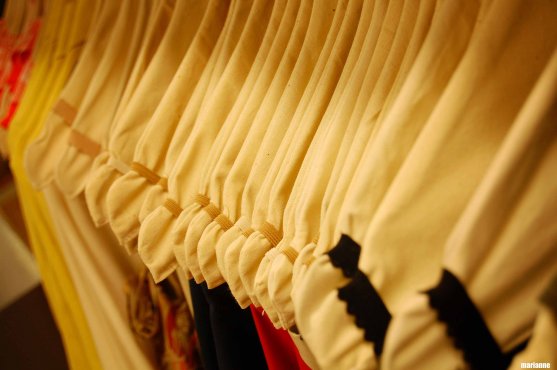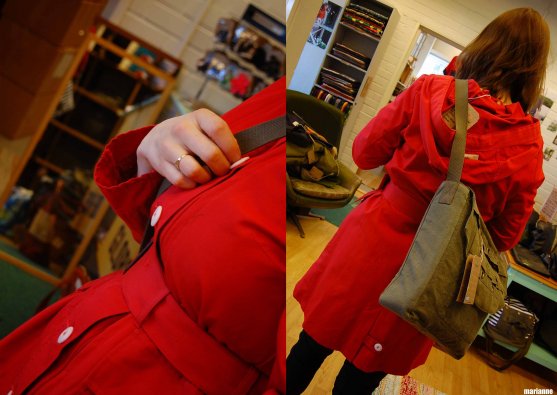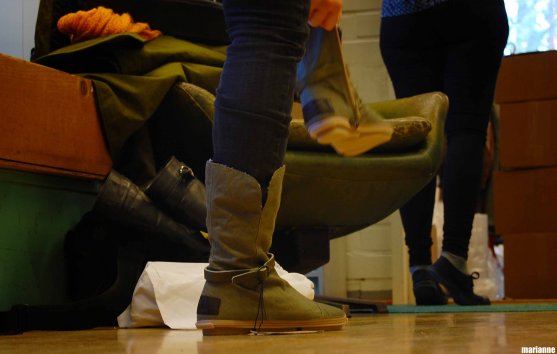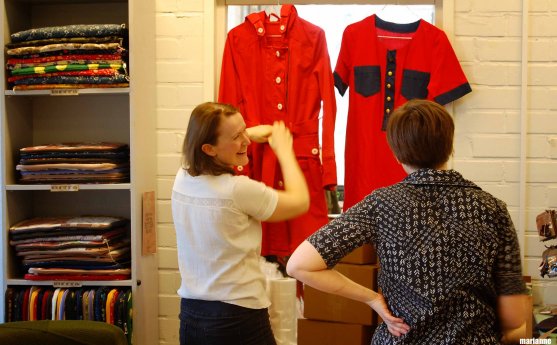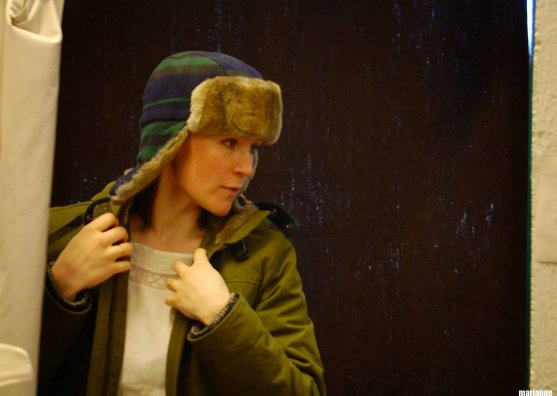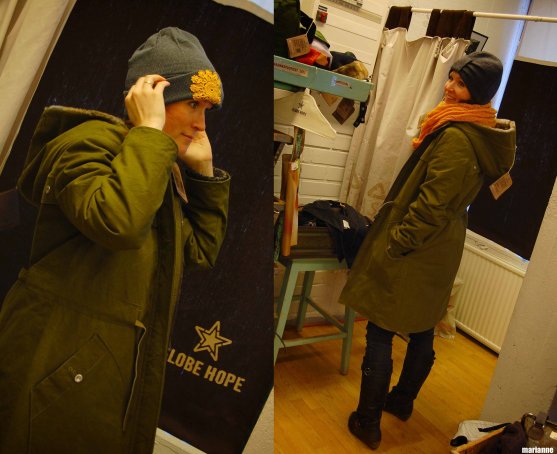 Read more about my "Wellbeing Challenge 2013 – 365 ways to wellbeing".
Mari ❤ SaimaaLife
Spend a pyjama day
Even thought I enjoyed our Helsinki trip a lot I was really, really tired after that. I didn´t feel like doing anything. I just wanted to sleep and take it easy.
"A pyjama day" – I had thought about that a while and I decided that now we would do it with the girls. A day would be perfect because I had that extra-comfortable Polarn O. Pyret`s nightdress. I also brought Unna a little girl`s nightdress as a present.
A day spent in pyjamas – that made me happy this day. Playing with Unna`s wooden railway gave me much more energy than doing laundry and dishes!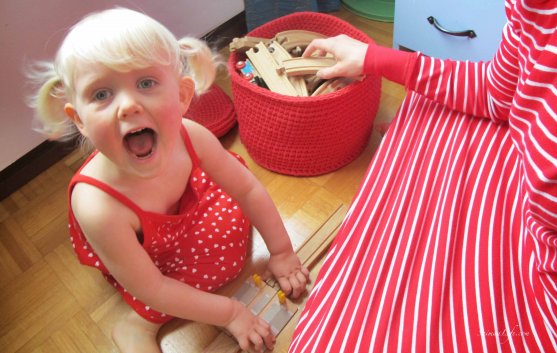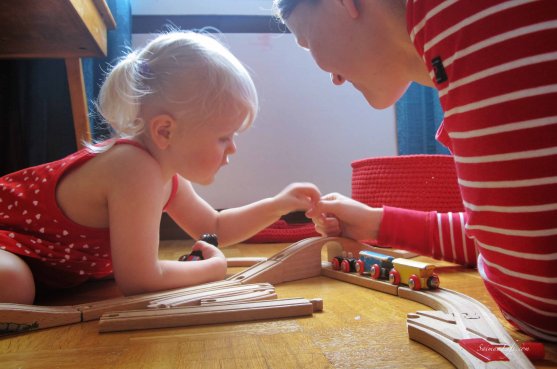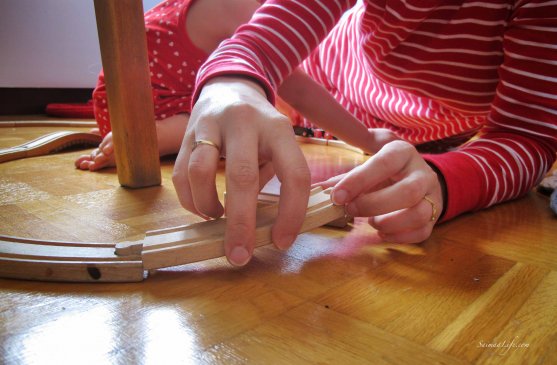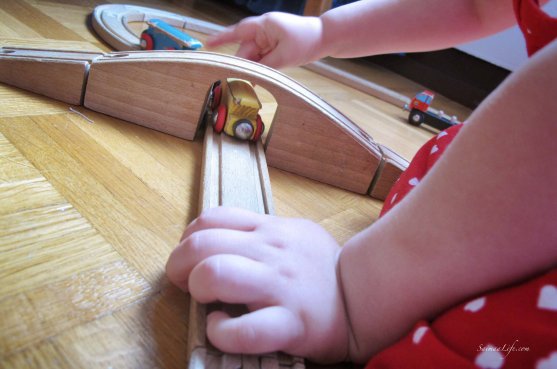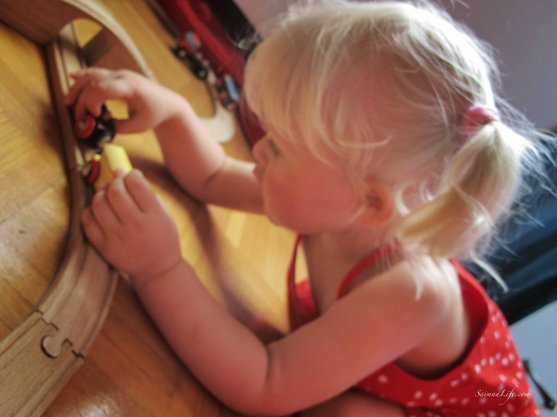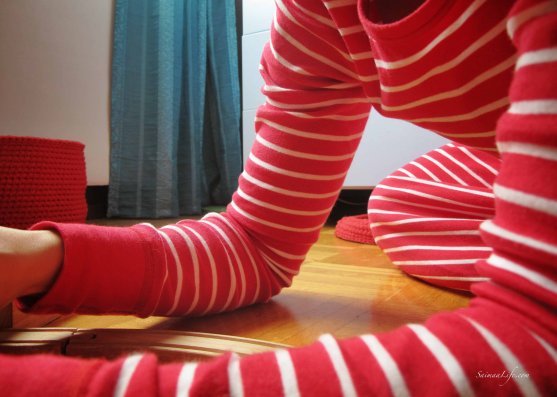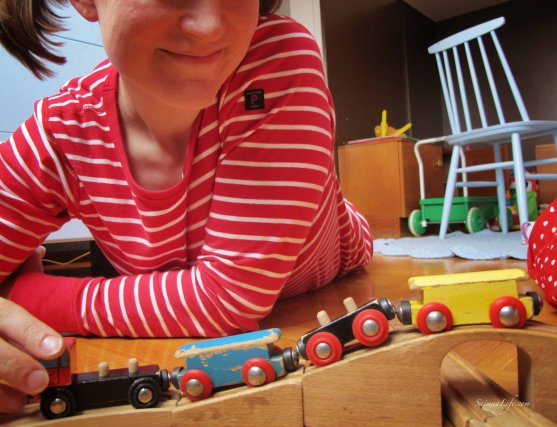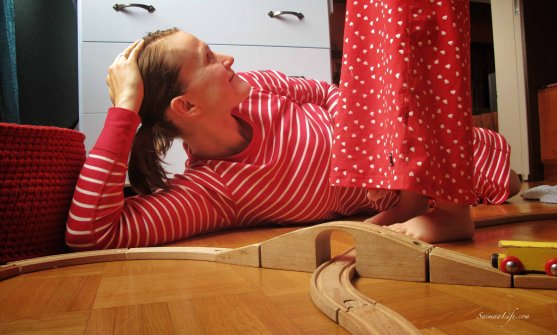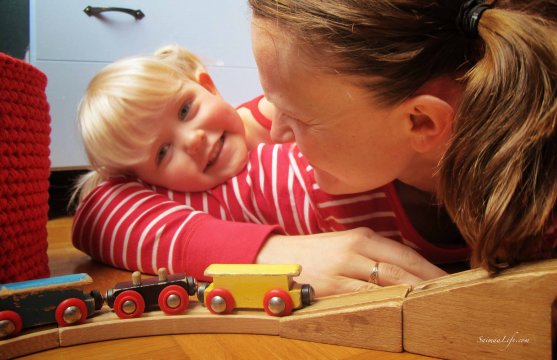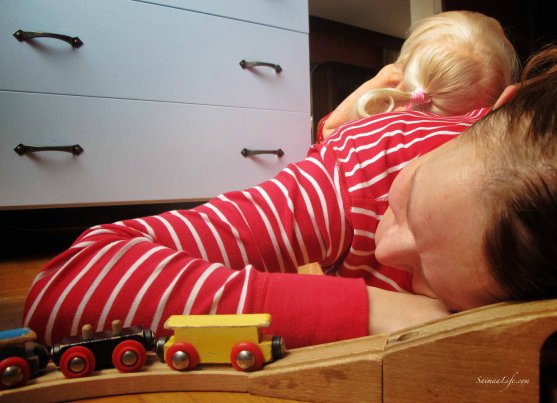 Read more about my "Wellbeing Challenge 2013 – 365 ways to wellbeing".
Mari ❤ SaimaaLife