Favor local products and small entrepreneurs
It´s time for Christmas shopping! Many of us are thinking at the moment what to buy for Christmas and where to buy it.
My advice for Christmas shopping is: Favor local products and small entrepreneurs! Why? Because it's sustainable choice, and sustainable choices make you feel good

It also supports local economy and reduces the ecological footprint of products.
This autumn in my home town Savonlinna two woman entrepreneurs moved under the same roof. Their companies are Nopsupopsu and Lapsille.com (Links only in Finnish). I was happy about it because I had visited both of them to buy presents for our girls and godchildren already for a couple of years .
You see the yellow hat that I´m wearing in this photo? IT'S GORGEOUS! It´s handmade by Nopsupopsu company´s entrepreneur Sofia, who is in the photo too. This day I visited Sofia because she is also going to make yellow tube scarf for me (I have an idea for my blog´s cover photo for the winter 2014-15…)
My new hat makes me smile every time I put it on. One reason for that is that it´s just so beautiful and makes me feel myself beautiful. Another reason is that I know where it's made and who made it. Both reasons that make me feel good about my purchase.
SUOMALAISILLE LUKIJOILLE JOULUVINKKI! NOPSUPOPSULLA JA LAPSILLE.COM ON KUMMALLAKIN VERKKOKAUPPA, JOSTA EHTII VIELÄ TILATA  JOULUKSI LAHJAKSI LAADUKKAITA JA EKOLOGISIA LASTENVAATTEITA, KESTÄVIÄ PUULELUJA JA MUITA IHANUUKSIA!
Read more about my "Wellbeing Challenge 2013 – 365 ways to wellbeing".
Mari ❤ SaimaaLife
Take care of your beauty with right diet
Good quality cosmetics are a good way to take care of your outer beauty. The best way to take care of your beauty, however, is to eat healthy.  In other words to have a diet that cares for your skin, hair and nails as well as possible. So pay attention to what you eat if you want to be beautiful and minimize the amount of little glass bottles and plastic containers in your bathroom

My atopic and dry skin notified me this morning for the coming winter. Give me as much moisturizing as possible , please!
Nuts are quite expensive in Finland but this day I decided to buy even those. I had them as snack with blueberries and carrot sticks. Why?
1) Because different kinds of peanuts moisturize your skin. 
2) Because the antioxidants and phytochemicals in blueberries protect my skin from premature aging by helping to neutralize free radicals, which might otherwise damage my skin cells.
3) Because when I eat carrots, its beta-carotene turns into vitamin A in my body. And vitamin A is very important for wellbeing of the skin. One symphtom of shortage of vitamin A is dry skin.
So taking care of my beauty extra well – that was the thing this day!
Btw. If there is no blueberries in your country or you don´t have them in you freezer, I recommend you to try dried blueberries.  FromFinland.fi is shipping all over the world. They have the berry Mix that contains wild, hand-picked blueberries, lingonberries, cranberries and black currants. They also have Dried Blueberries.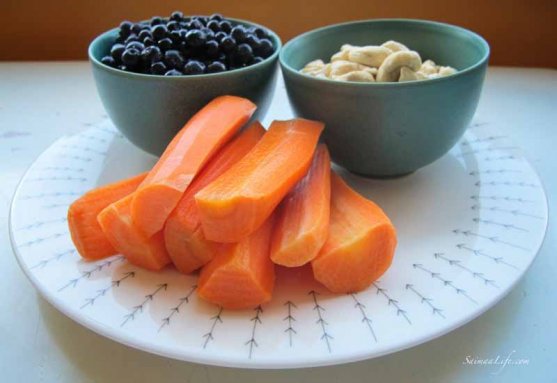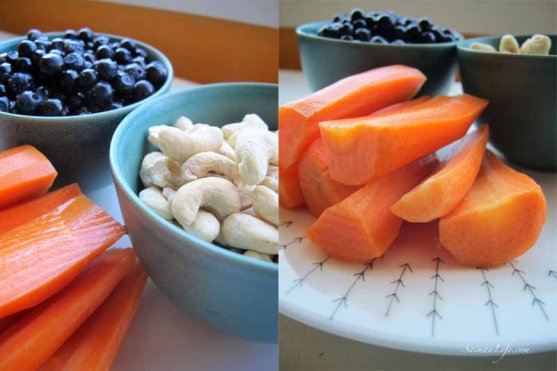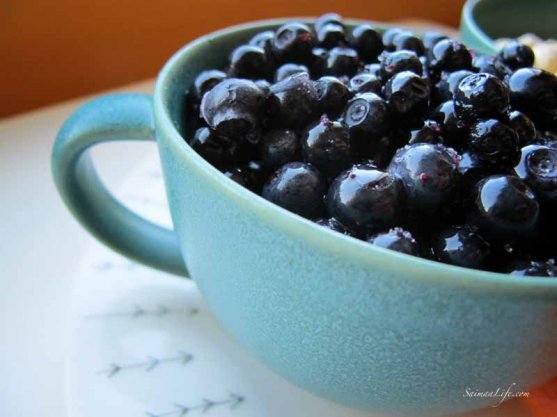 Read more about my "Wellbeing Challenge 2013 – 365 ways to wellbeing".
Mari ❤ SaimaaLife
It´s December the 1st! Wuhuu! I love Christmas and I love December. And because I´m so happy that Christmas is coming I was thinking to delight you with a Christmas giveaway! So…
One lucky winner is going to receive these beautiful Sintti earrings from Globe Hope. 
You may have noticed that these earrings are my favorite ones

I´ve worn them for example here, here and here.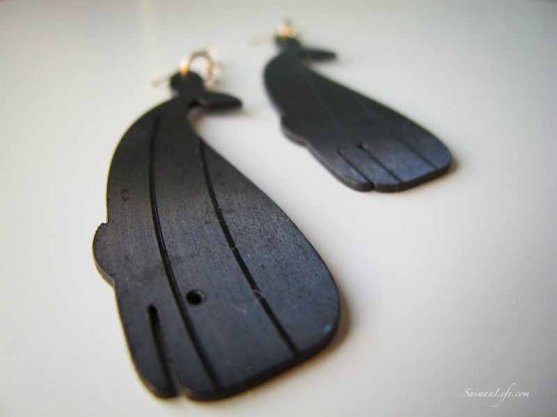 To participate simply check these clothes and bags from Globe Hope`s new Autumn/Winter 2013-14 collection and choose your favorite one.
Note! There are also some clothes for men so men can participate too. Sintti earrings may be a good gift for your loved one

After choosing your favorite one leave me a comment to this post and tell me what did you like the most!
Villinki wool jumper for women
Koskela winter jacket for women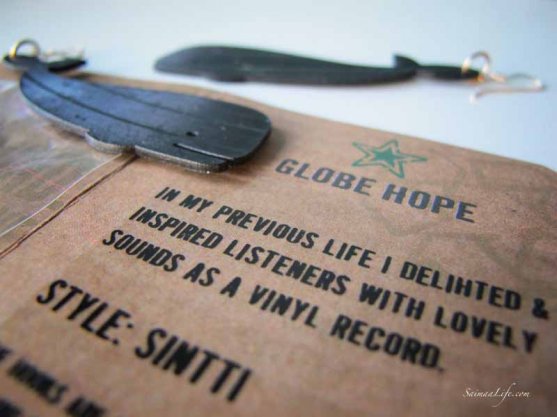 This giveaway will be open until December 8th (Yes, you can participate still on Sunday 8th) and it's open to all SaimaaLife readers worldwide.  The winner will be chosen randomly and announced in this post and in SaimaaLife Facebook page on Monday December 9th.
Thank you so much for Globe Hope for contributing this beautiful gift again!
Good luck to you all!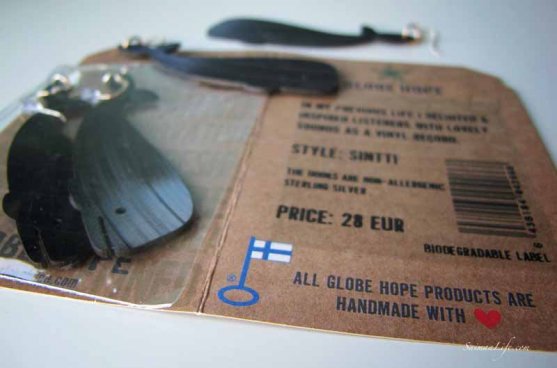 Mari ❤ SaimaaLife
Minimize the amount of your cosmetics
Have you ever thought about your cosmetics? Have you count how many different kind of products you have? Have you wondered are all of them really necessary?
I haven´t. Not until lately. I´ve started to simplify my life and noticed its positive effects for my wellbeing and happiness. That's why I´ve also started to think about all the things that I actually could simplify. Things that I´d like to simplify.
I´ve realized that cosmetics is one thing. That I´d like to minimize the amount of little glass bottles and plastic containers in my bathroom. I´d like to find cost-effective, natural cosmetics that are suitable for my skin. AND to own them as few as possible!
Some time ago I got to know Dr. Hauschka and read their 7 Facts that Will Change Your Skin. I was fascinated by Dr. Hauschka´s holistic philosophy and thought that "This is a brand that I want to try out!"
This day I bought Dr. Hauschka´s test package. Can´t wait to see how it works for me! Could I really skip the night cream with the help of Dr. Hauschka natural cosmetics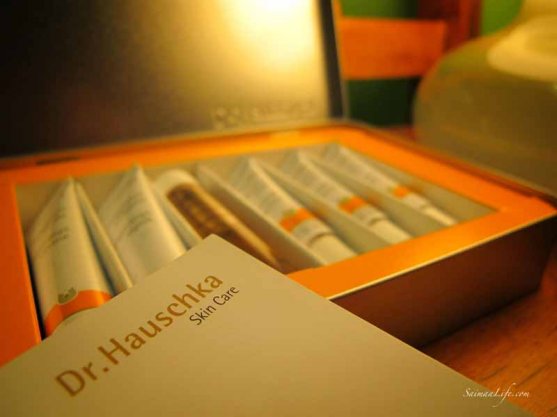 "For over forty-six years, Dr. Hauschka Skin Care products, signature facial treatments and business practices have been based on a "holistic" philosophy. Our 100% natural skin care products are based on an understanding of the way skin works and its relationship with overall health, the goal being skin that is balanced and able to perform its natural functions without dependence upon a slew of products.
A Dr. Hauschka Skin Care regimen works best when part of a healthy lifestyle supported by diet, exercise and contemplative practice. All of these factors help to reconnect us with our natural rhythms, and have a profound effect on skin health and beauty. All are a part of Dr. Hauschka's holistic approach."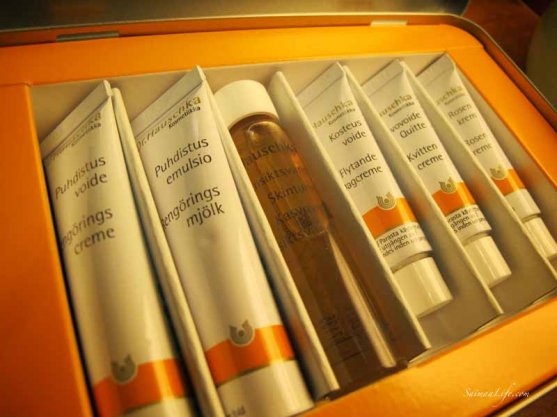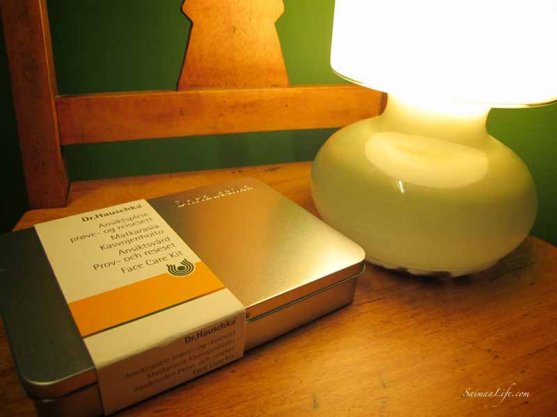 Read more about my "Wellbeing Challenge 2013 – 365 ways to wellbeing".
Mari ❤ SaimaaLife
Get ready in good time
OMG, The party is right around the corner and I don´t know what to wear!! 
A familiar feeling? Unfortunately for me it's not. It's not once or twice when I´ve thought that "I´ve still have plenty of time to get ready" or "I´ll just put it on my next week´s to do-list", just to notice afterwards that I really should have done it when it was in my mind in the first place.
Mail brought us an invitation to a party some time ago. Our friends are getting married in Helsinki in January. First I thought "That is so great!!" and right after that "I have nothing to wear??"
I decided to get something to wear for the wedding asap, so that I could prove to myself that I´ve learnt my lesson . This time I'd be ready in good time. I decided to buy a dress from my Helsinki trip. And that`s what I did!
Let me introduce to you my choice for the winter party: Globe Hope´s Kamppi vintage dress, Minna Parikka´s Aurora Orange high heels and Minna Parikka´s Ginger Orange handbag. The shape of a heart handbag is perfect for the weddings! And because it´s cold in January, my choice for a jacket is my new Globe Hope´s Koskela jacket. It suits to my outfit so well. After selecting the outfit I even booked a make-up from Helsinki for the wedding day!
It´s November and I´m all ready! Happy happy

Do you have parties around Christmas, New Year or right after that? If yes, make a favor for your wellbeing by avoiding stress and hurry. Get ready in good time!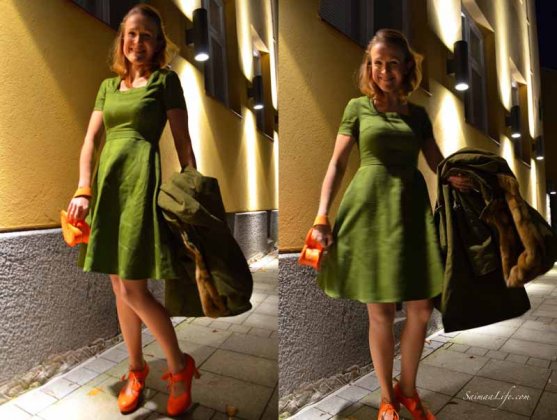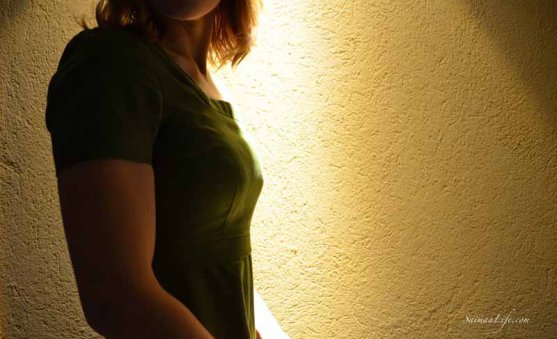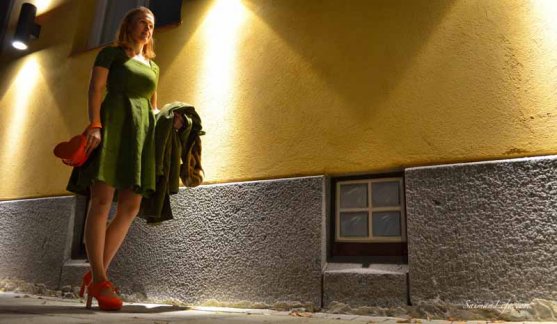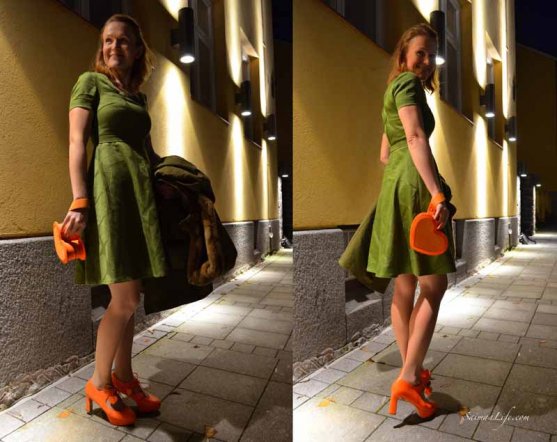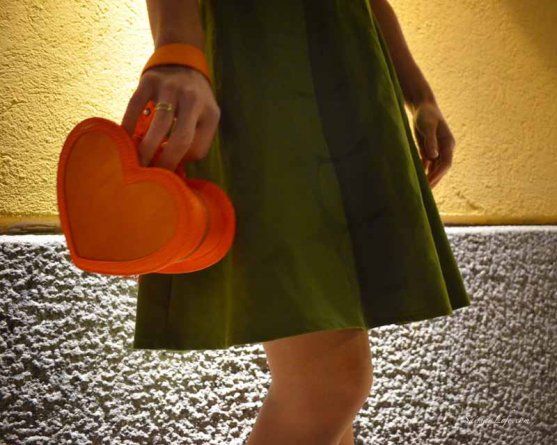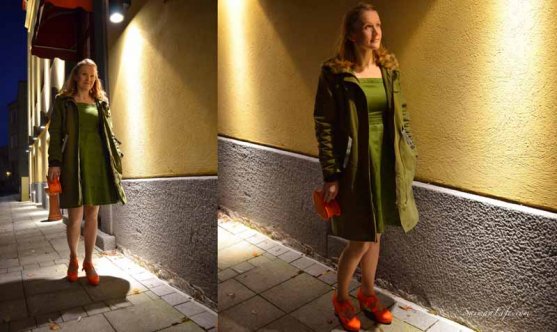 Read more about my "Wellbeing Challenge 2013 – 365 ways to wellbeing".
Mari ❤ SaimaaLife